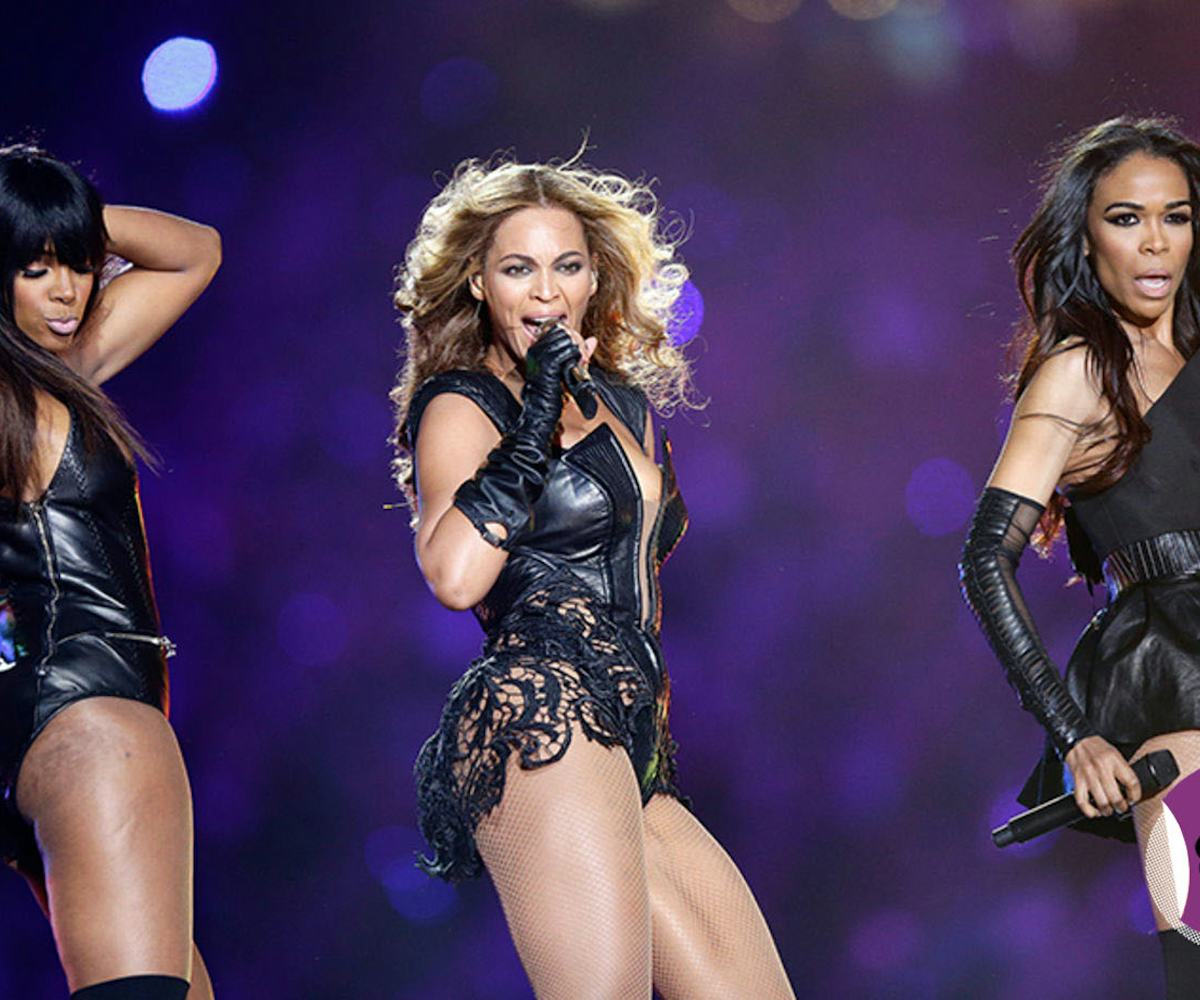 Photo by Ezra Shaw/Getty Images
8@8: Your Morning Scoop
There was a mini Destiny's Child reunion
Today is...
National Get Out Of The Doghouse Day! Blame it on the Baha Men...
News of the Day:
+ Beyoncé, Kelly Rowland, and Solange came together to honor Tina Knowles. Ms. Knowles was awarded the ESSENCE Inspiring Leadership Award at this year's ceremony. In a tribute video, Beyoncé calls her mother "the most inspirational women of our generation." Amen to that.
+ Three police officers were shot and killed yesterday in Baton Rouge, LA. Three more officers were wounded. The shooter, a former Marine from Missouri, was killed in a shoot out with responding police. This comes just a little over week after five police officers were murdered during a protest in Dallas, TX. In a written statement, President Obama called yesterday's shootings "cowardly and reprehensible assault."address to the nation yesterday, President Obama addressed the nation later on in the day, saying "[attacks] on police are an attack on all of us and the rule of law that makes society possible."
+ California is the first state to introduce LGBT history into it's state curriculum. The new lessons will be taught from elementary school through high school, and study everything from gay rights movements to birthdays of important LGBT figures to the right to marry. Southern California curriculum specialist Lauryn Wild said, "We are proud to represent a diverse state, and we are proud that this framework reflects the state that we serve."
+ Does anyone have Drake's contact? Sia really wants to work with him. Meanwhile, Drake shared a throwback apology letter to his mom. It's good to know Aubrey Graham was going to reimburse his mother for his ostentatious eBay purchases, but however were they going to keep up with the paparazzi without that WireImage subscription?
+ AIRHORN! Death Grip's side project, The I.L.Y.'s,dropped a new album. It's called Scum With Boundaries and it's available to stream below.
Deal of the Day:
L'appel Eyewear is currently offering 40% off your purchase. Additionally, L'appel is running a "Kickstarter Referral Program" where you earn cash for every person you bring to the site. 
Advice of the Day:
"What gets me excited is how loudly the 22-year-olds (and 12-year-olds) I meet are speaking. They understand. They are ready. They aren't going to walk oblivious through the world like this little lady did.." — Lena Dunham
GIF of the Day: