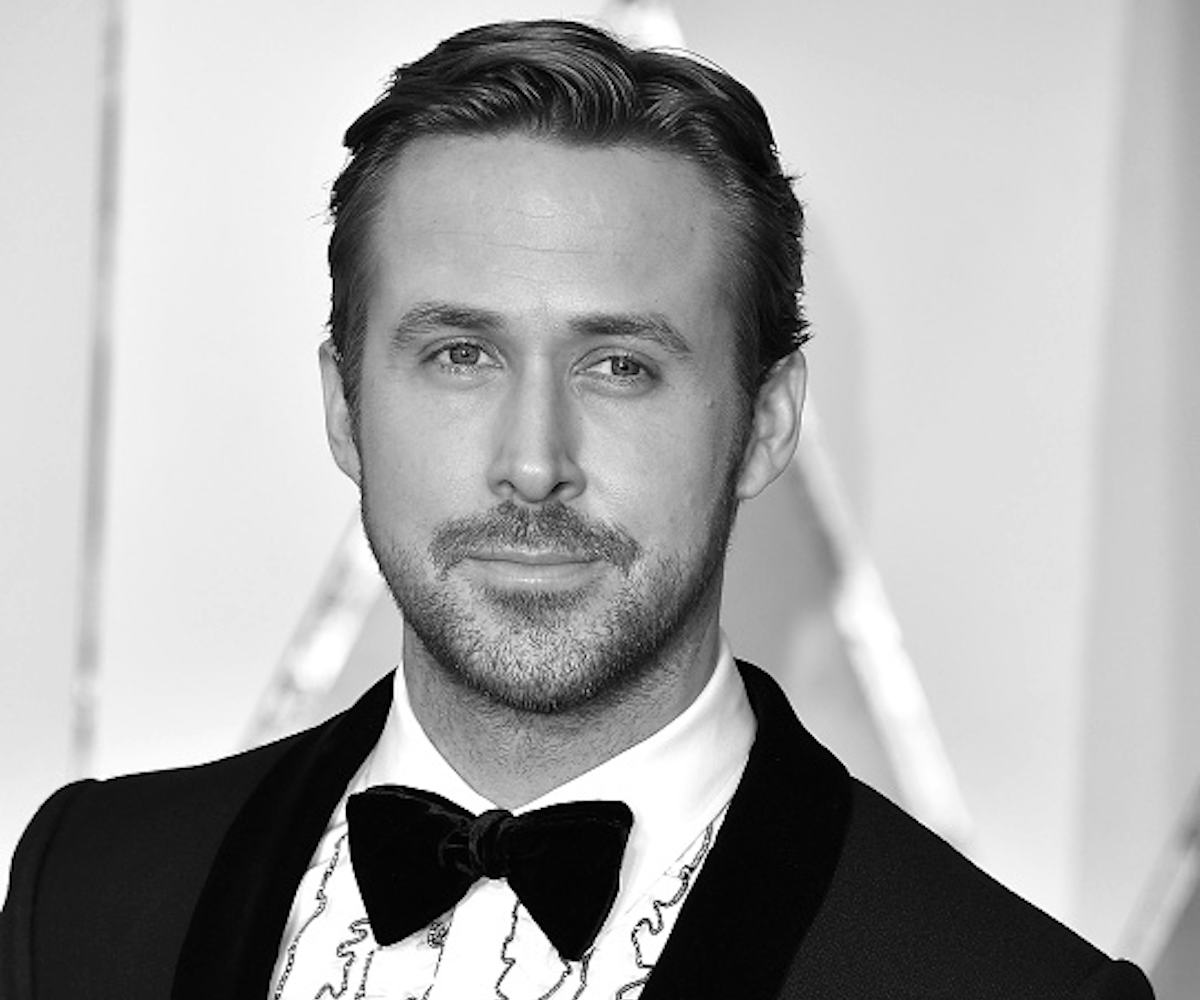 Photo by Steve Granitz/Getty Images.
8@8: Your Morning Scoop
You may not be able to actually date Ryan Gosling, but this new app will hook you up with his look-alike
Today is...
National Junk Food Day!
News of the Day:
+ We have all fantasized about our celebrity crushes, and while this dating app doesn't make that a complete reality, it comes pretty close! Badoo will match you with your celeb crush look-alike. Users will be able to search the app using photographs of anyone from celebrities to high school heart throbs, finding people with similar traits to the pictures that you can then match with. The app has more than 350 million users around the world and is partnered with the popular dating service Bumble. While Badoo won't exactly find Ryan Gosling for you, it will find a large group of men that share similar features to Gosling, leaving you with the decision of who would be a good fit. 
+ Kim Kardashian took a moment away from her busy schedule to take BuzzFeed's Are You More Kim Kardashian or Chrissy Teigen quiz, and the results were surprising. She found that, after answering the six questions, she was more like Teigen than herself. Talk about an existential crisis!
+ Your days of struggling to take the perfect Instagram photo of your cute meals are finally over, thanks to this new Instagram kit by Dirty Bones London. The kit includes a portable LED camera light, a multi-device charger, a clip-on wide angle camera lens, and a tripod selfie stick for that very important overhead table snap. And, while you may be judged by your fellow restaurant-goers, your followers will thank you!  
+ McDonalds is here to McDeliver your new wardrobe! If you ever fantasized about lounging around the house in a Big Mac onesie, now's your time to shine. In celebration of McDelivery, McDonald's first-ever delivery service in partnership with UberEATS, the fast food restaurant has named July 26 as "Global McDelivery Day," and, starting next Wednesday, you can get your hands on any of the clothing items for free with a McDelivery purchase in select cities.  
+ When news spread that Sephora might expire customer's hard-earned Beauty Insider Points, the internet lost its mind. But in a statement on HelloGiggles, Sephora clarified that Beauty Insider Points expire after "18 months of inactivity on the account." So, unless you were planning on taking a year and a half break from the beauty mecca, have no fear! You can continue racking up points with your account. Hallelujah.
Deal of the Day:
Scrape together your coins, because Nordstrom's Anniversary sale is starting today! Now through August 7, you can get your hands on brand-new arrivals at super-sale prices. This includes brands like Good American, FRAME Denim, Alice & Olivia, Stuart Weitzman, Topshop, and more! You can access the sale both in stores and online.
Advice of the Day:
"Don't feel stupid if you don't like what everyone else pretends to love." —Emma Watson
GIF of the Day: