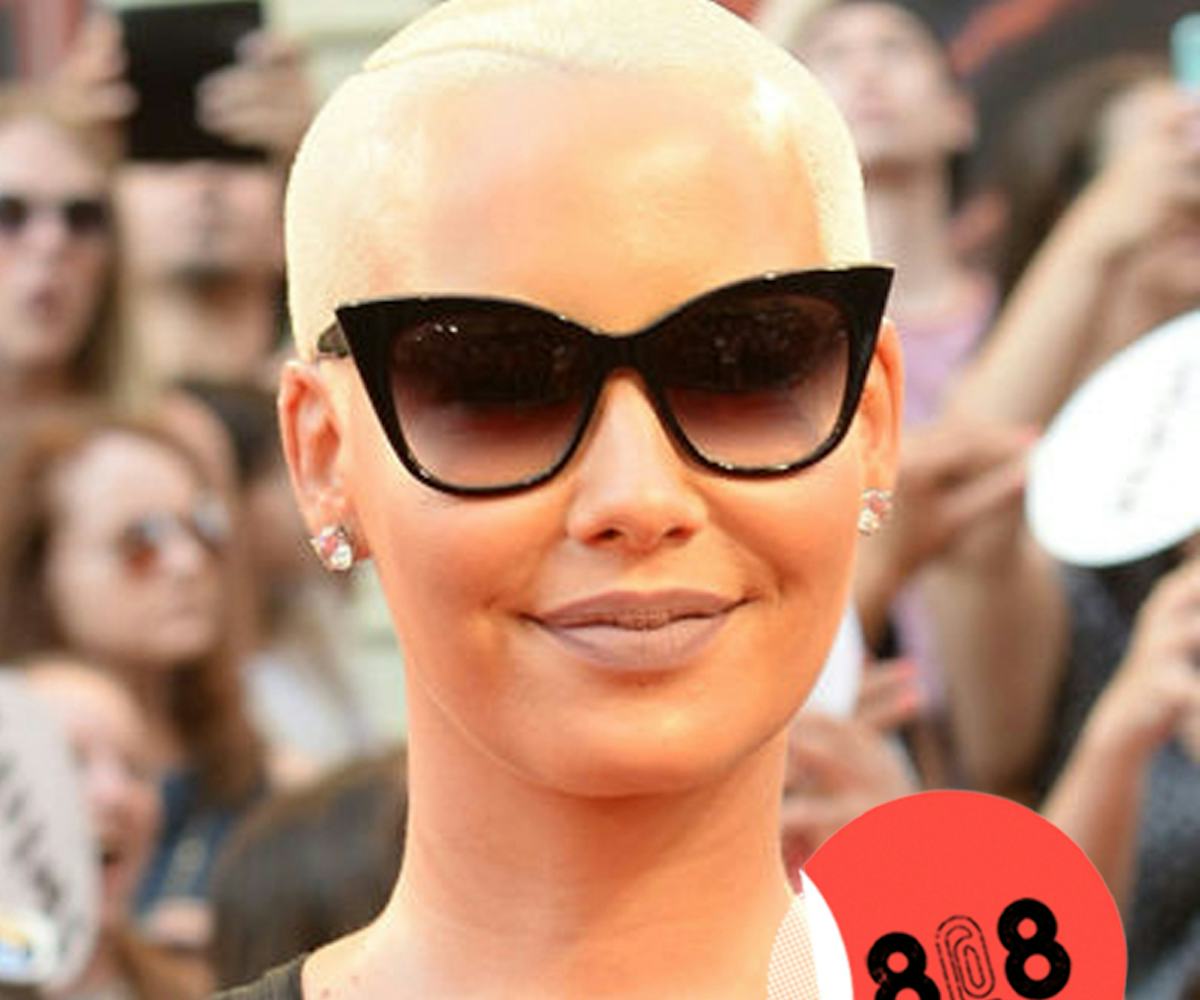 Photo by Sonia Recchia/Getty Images
8@8: Your Morning Scoop
Amber Rose will soon have her very own talk show
Today is...
National Strawberry Sundae Day!
News of the Day:
+ Amber Rose is known for using her platform to talk about sexual awareness, feminism, and healthy relationships online. But now, she's bringing her influential voice to her own talk show. The Amber Rose Show will discuss issues relating to both men and women, like double standards, taboos, dating, race, and sex. The show premieres July 8 on VH1, at 11pm EST. 
+ Bill Cunningham's legacy will soon live on in the streets of Manhattan—literally. Cunningham's favorite photography spot, the corner of 57th Street and Fifth Avenue, will soon be officially renamed the "Bill Cunningham Spot." 
+ Conde Nast has just announced that the 22nd edition of Vogue is coming soon. Vogue Arabia will be debuting this fall, with a digital-first approach in both English and Arabic. The new launch is part of Vogue's initiative to expand toward the Middle East and North Africa. Saudi Princess Deena Aljuhani Abdulaziz, who is also co-founder and director of the members only boutique D'NA, will serve as the editor-in-chief. 
+ Nickelodeon is reviving its longest-running game show, Double Dare, in honor of the show's 30-year anniversary. But there's more: Lucky fans that attend this year's Comic-Con on July 22, will get to live our their childhood fantasy of participating in the show. The event will be live streamed via The Splat's Facebook page. Bummed out that you can't attend this year? Don't worry: Nickelodeon will be broadcasting a Double Dare marathon starting July 25. 
+ Fresh off the announcement of a new world tour, Crystal Castles unveiled the hypnotic video for their single,"Concrete." The video stars the act's new vocalist, Edith Frances, leading the viewer through a dark and energetic concert. This is the third single from their upcoming fourth album, which will be the first album without Alice Glass since her departure in 2014. Check the trippy video out, below. 
Deal of the Day:
Attention Brooklyn! UberEATS is now delivering in the neighborhoods of Greenpoint and Williamsburg. For a flat rate of $2.99 (prices range from $2.99-$5.99 for dine-in only restaurants), residents can have Brooklyn faves such as Delaney Barbecue, Van Leeuwen Artisan Ice Cream, or Juicery Kitchen delivered right to their doorstep. Yum!
Advice of the Day:
"Your sex appeal or beauty isn't defined by anyone else—you are your own audience, your own VIP" —Amber Rose
GIF of the Day: