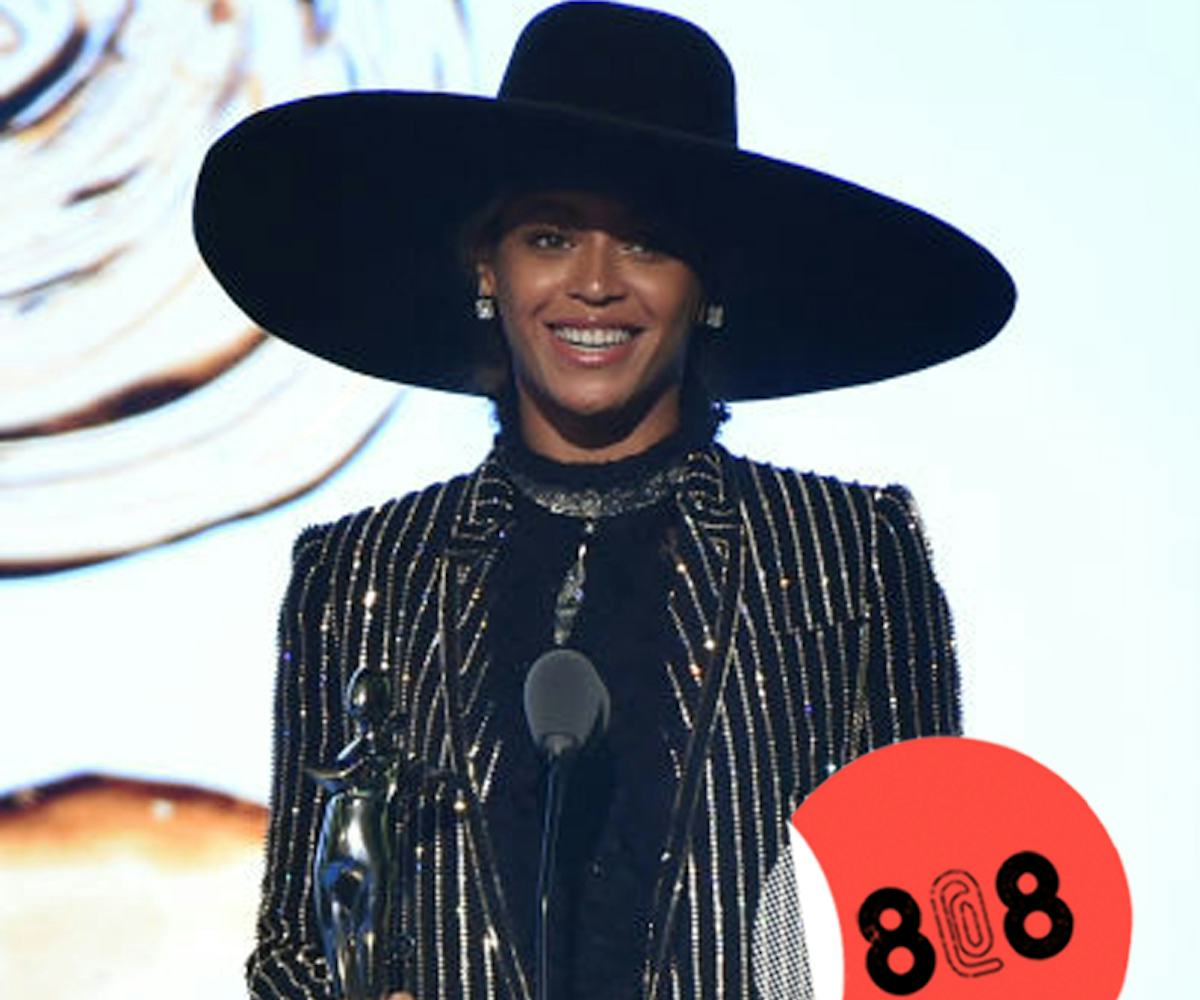 Photo by Theo Wargo/Getty Images
8@8: Your Morning Scoop
Queen Bey calls for her fans to take action
Today is...
National Chocolate with Almonds Day!
News of the Day:
+ Beyoncé recently posted a call to action on her website following the recent instances of police brutality in America. "We all have the power to channel our anger and frustration into action," she states. When Beyoncé is involved in the fight towards revolutionary change, you can bet that the whole world will take notice.  
+ After Issa Rae saw the family that was left behind following the death of Alton Sterling, she started a GoFundMe page. She raised more than $200,000 for a scholarship fund for the children of Sterling in under nine hours. Donations came flooding in from more than 11,000 people, and now the initial goal has nearly doubled.
+ Idris Elba will be making his directorial debut with the film adaptation of Victor Headley's novel Yardie. The story follows a cocaine courier as he attempts to smuggle drugs across numerous borders. No word on the cast yet, but there's a good possibility we could see Elba in front of the camera as well as behind it.     
+ Wavves' frontman Nathan Williams took to Twitter to explicitly clarify, once and for all, who and who is not welcome at their shows. He held nothing back in this good-hearted rant, which you can read in its entirety below.  
+ Local Natives dropped a new single from their forthcoming album, Sunlit Youth, due out on September 9. NPR stated that "Fountain of Youth" perfectly captures "the zeitgeist of 2016 and the embracing of change this year demands." 
Deal of the Day: 
Alison Lou has released new additions to the Emoticore Collection, an adorable line of emoticon chokers inspired by the expression of feelings through modern communication. Each choker is customizable with a variety of colored velvet and emoji charms to choose from. Check them all out here. 
Advice of the Day:
"The world is going to keep bashing me for whatever I do, and I'm going to keep not caring. I'm going to keep doing the same things—I'm going to keep doing more things." —Jaden Smith
GIF of the Day: