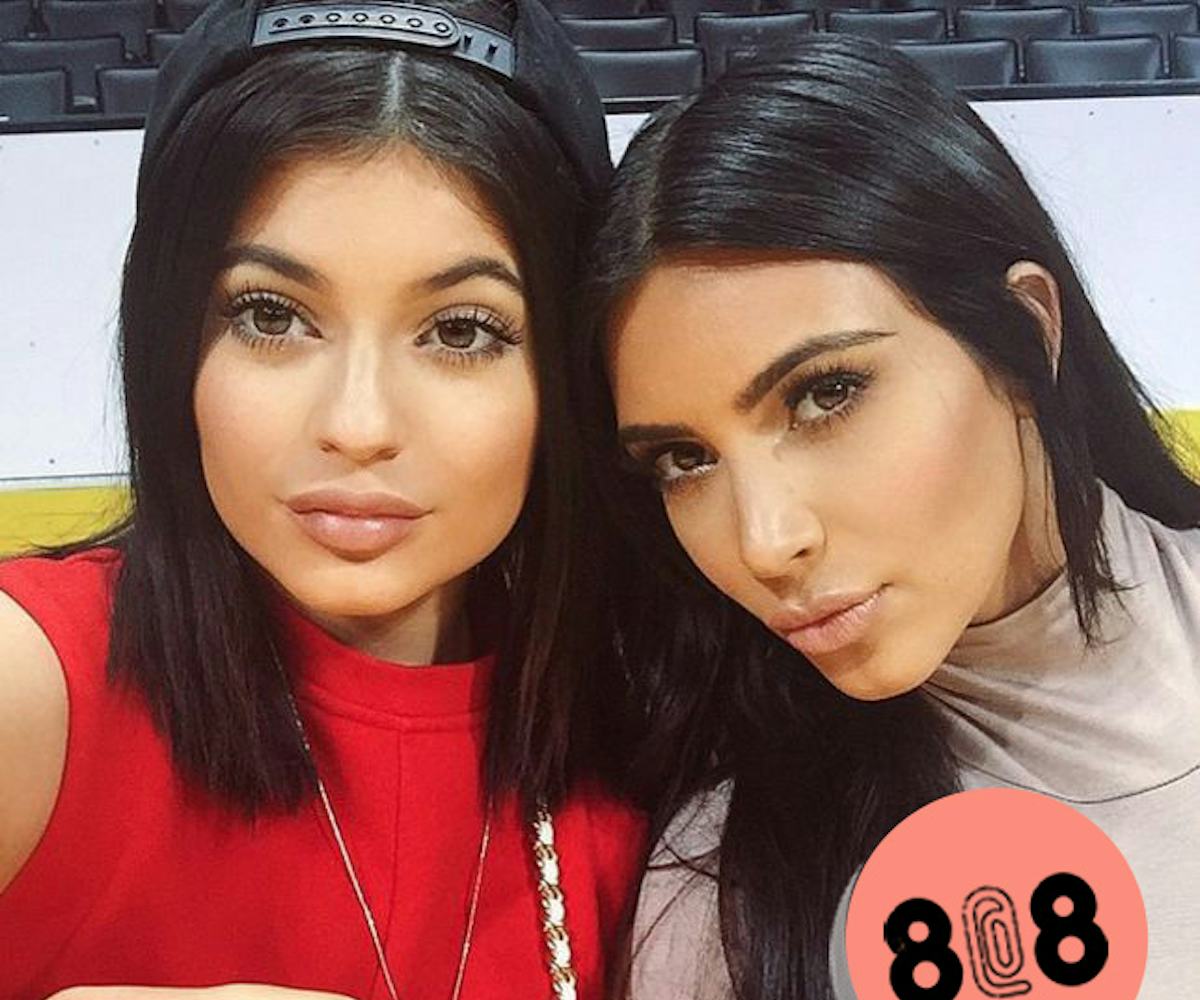 photo via @kyliejenner instagram
8@8: your morning scoop
who really pays for kylie jenner's clothing?
Today is…
National Iced Tea Day (obviously because it's SO hot out)
News of the Day:
+ Instagram's extremely dated (and super basic) layout for its website is now a thing of the past. The company just implemented a new design with a sleek, clean layout, and larger graphics.
+ Coming from such an entrepreneurial family, it's no surprise that 17-year-old Kylie Jenner has been financially independent since she was 14. She stated, "I pay for everything—my car, my gas and food as well as my clothes." (We would like to take this moment to remind you that most 17-year-olds somewhat support themselves.)
+ Diane Guerrero is a woman of many talents. The Orange Is The New Black star spoke about her political actions and involvement with immigration reform alongside her careers as an actor and author in an interview with Refinery29.
+ Netflix to the resuce! After its cancellation from TeenNick was announced earlier this week, news broke that Degrassi: The Next Generation will be continuing its 14-season run on Netflix in 2016 as Degrassi: Next Class.
+ There's no bad blood here…apparently the rumors about Katy Perry's alleged T-Swift-inspired song "1984" are not true.
Deal of the Day:
From now until June 11, get 30% off everything at American Apparel with the promo code "BFF".
Quote of the Day: 
"I hope that this will be a source of inspiration for everyone who encounters it to believe that their dreams matter and are possible." — Laverne Cox, on being the first transgender person to be represented as a wax figure in Madame Tussauds
Gif of the Day: