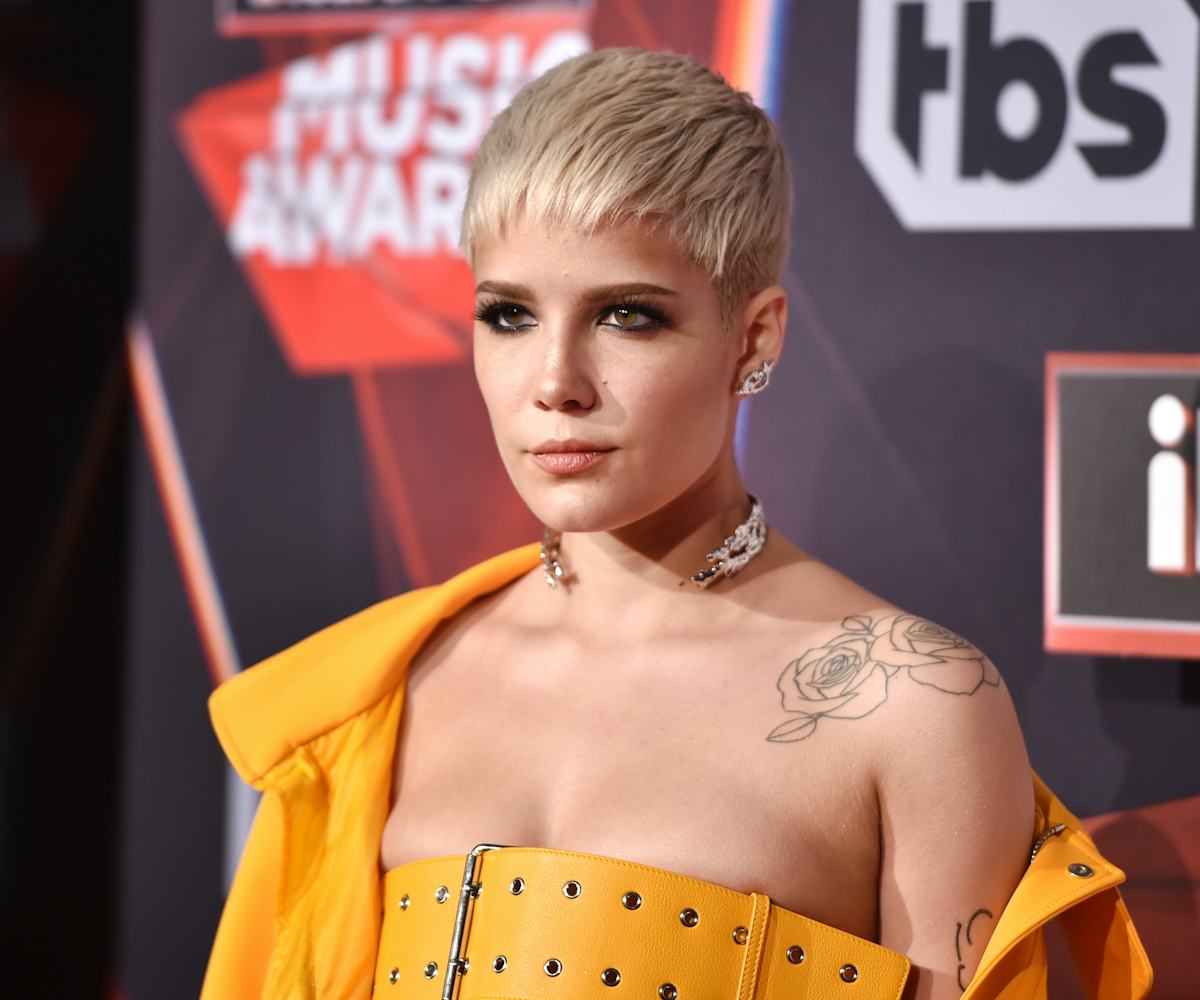 Photo by Alberto E. Rodriguez/Getty Images
8@8: Your Morning Scoop
Halsey gives back to the Center for Health and Gender Equity
Today is...
National Smile Power Day!
News of the Day:
+ Topping the Billboard Hot 200 list won't stop Halsey from giving back. The singer recently appeared in a video for the Center for Health and Gender Equity, promoting the Global HER Act. This act directly opposes Trump's Global Gag Rule, geared toward the prevention of federally funded organizations discussing, supporting, providing, or even advising on abortions in any way. The Global HER Act would allow such organizations to continue practicing abortion-related work. Watch the video here.
+ Bella Hadid put invasive paparazzi in their place yesterday after photos of her in her apartment with model Jordan Barrett were released. The photos sparked rumors of the two models dating, but Hadid quickly took to Twitter to voice that there was nothing between them, along with her disappointment with the paps for invading her privacy.
+ Selena Gomez just announced that she's in the recording process for another installment of the Sony Animated Pictures franchise Hotel Transylvania 3. Gomez starred in the first two movies as Mavis, Dracula's teenage daughter, and will be returning for the third movie. She posted a number of clips on her Instagram story that show her in the recording studio with posters of Mavis behind her—and she's clearly just as excited as we are.
+ The Killers are back with not only a new single but also a tour. The band's upcoming fifth studio album, Wonderful Wonderful, doesn't have a release date just yet, but "The Man" is a preview for what's in store. Listen below.
+ Kerry Washington is widely known for her incredible acting as well as her heartwarming philanthropic work. And at the 2017 Forbes Women's Summit, she shared powerful moments from her time working with victims of domestic abuse that have impacted her most. She recalled the story of one woman she met, "One woman took cash and would roll it up in tampon tubes because she knew that was the only place her husband wouldn't look until she could save enough money to escape." Read more about the discussion with Washington, Janet Mock, and Cecile Richards, here.
Deal of the Day:
You'll never lose your luggage ever again, thanks to this new Away x Tile luggage tag. The tag connects to your phone via Bluetooth, so you can always find your smart luggage with just the touch of a button. The stunning leather tag can be purchased for $30 here, and at Away's New York City store. 
Advice of the Day:
"I've learned that you shouldn't go through life with a catcher's mitt on both hands; you need to be able to throw something back." —Maya Angelou
GIF of the Day: