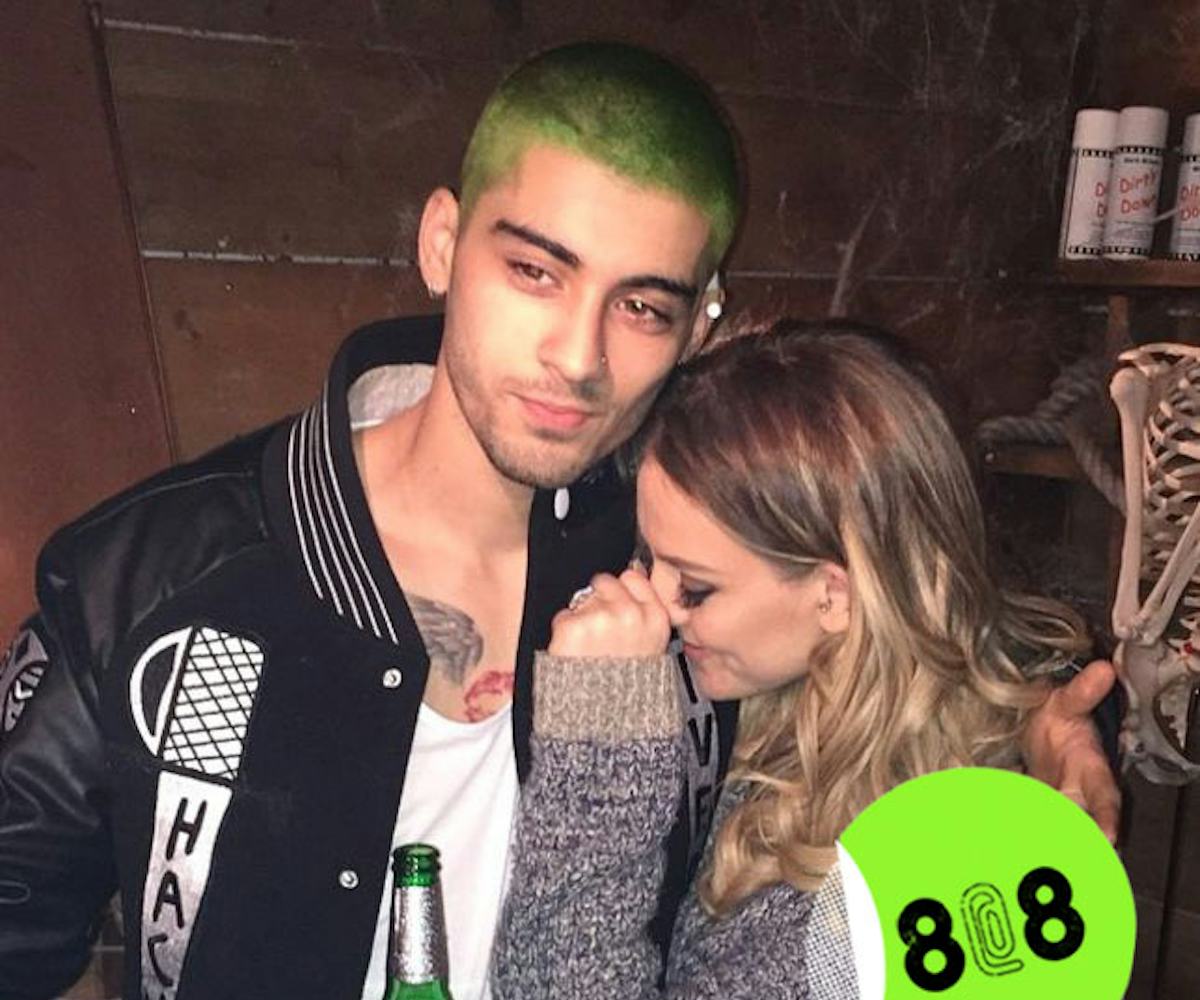 photo via @perrieeele instagram
8@8: your morning scoop
a zayn malik solo cover song leaked
Today is…
Tupac Shakur's birthday (the rapper would be 44 today)
News of the Day:
+ Rita Ora is an open book as she dishes on her breakup with Calvin Harris and musical direction in her latest interview with Marie Claire.
+ First green hair and now a leaked song clip. Ex-1D member Zayn Malik's cover of Rae Sremmurd's "No Type" with rapper MIC Righteous leaked yesterday on SoundCloud and subsequently broke the Twitterverse. The song was taken down multiple times on multiple pages before Malik finally posted it to his Vevo late last night.
+ The next Vogue cover star is out of the ordinary…and is not even human! Racing horse American Pharaoh, who became Triple Crown Winner this year, is supposedly gracing the cover of Vogue in the near future.
+ If you are ready for a new pair of sneakers to wear with your ath-leisure outfits, check out the new PUMA DKNSTRKT pack that includes the XS850 and Blaze of Glory styles and comes in chic black and brown colors. The pack will be released on June 19 at select global retailers like Solebox and Majestic.
+ Keep an eye out on Netflix for Winona Ryder in 2016. Although the title of the show is yet to be determined, Ryder will be starring in a supernatural-themed show on the streaming service.
Deal of the Day:
Snag styles from Aritzia during their Spring/Summer 2015 sale and get 20-50% off.
Quote of the Day:
"I like to think that as a grand romantic, it's a very high and low type of thing with maybe a little in the middle. Because if you're the guy showing up at the doorstep with a bunch of flowers and all those things and you're willing to write a song, then you also have to be willing to fail and acknowledge the super-low moments." — Nate Ruess
Gif of the Day: