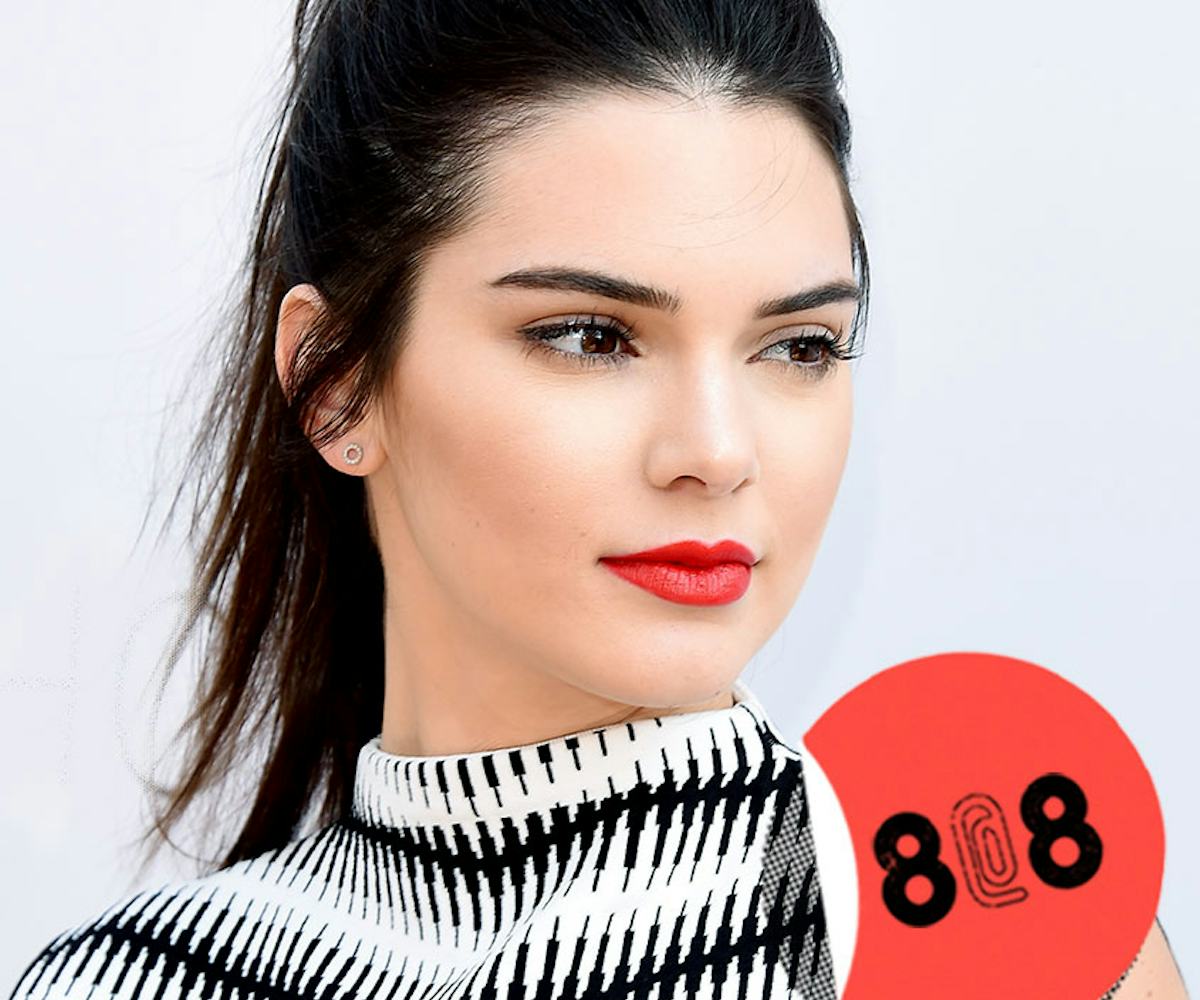 Photo by Jason Merritt /Getty Images
8@8: your morning scoop
kendall jenner got the tiniest tattoo, ever
Today is…
National Eat an Oreo Day
News of the Day:
+ Want to see what is probably the world's smallest tattoo? Then check out Kendall Jenner's newest ink. It's a tiny white dot on her middle finger.
+ This may be the coolest and most unconventional opening act for a concert: Comedian Amy Schumer will be opening for Madonna on her Rebel Heart Tour in New York City.
+ Alice + Olivia is celebrating the 10 year anniversary of their retail locations. Congrats!
+ This weekend, Borgata Festival Park—a 4,500-capacity outdoor entertainment space at the Borgata Hotel Casino & Spa in Atlantic City, New Jersey—launches with a lineup headlined by The Killers. The venue's line-up for the summer currently includes performances by Meghan Trainor, Counting Crows, Willie Nelson, Tiesto and more.
+ Why couldn't this have been a thing when we were in school? Actor Tilda Swinton co-founded a school in Scotland that promotes art and practical skills, unlike the typical school system. Did we also mention that there is no grading system?
Deal of the Day:
Get up to 50% off at Topshop's summer sale!
Quote of the Day:
"I think celebrating and finding a joy in my sexuality has empowered me, personally and professionally. I've spent my life feeling unashamed of my womanhood and confident in myself, and that has made navigating life less complicated in a misogynistic society, in my industry, and in my relationships with men and my friendships with other women." — Emily Ratajkowski
Gif of the Day: