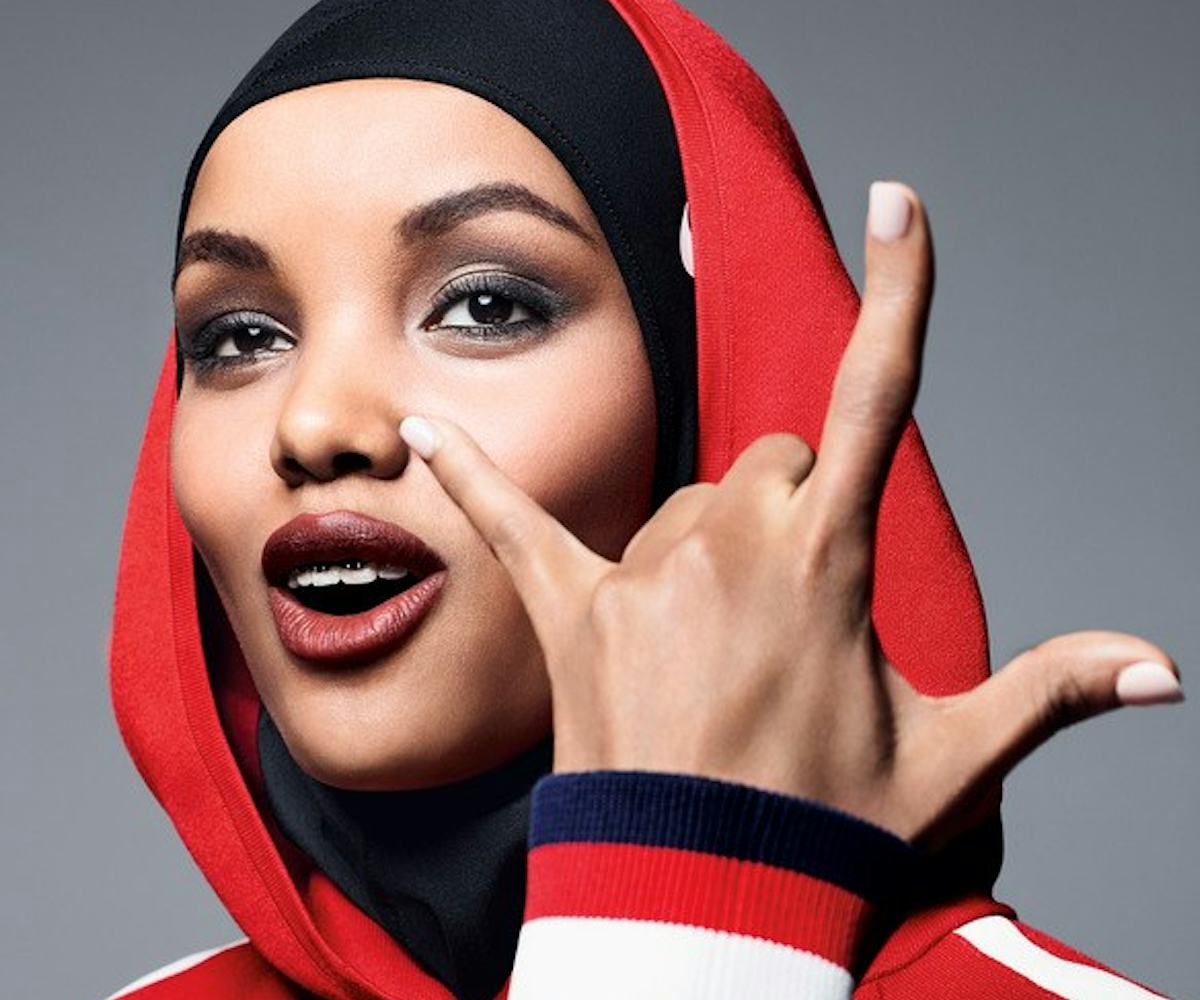 Photo by Sølve Sundsbø/Allure
8@8: Your Morning Scoop
Halima Aden makes history once again
Today is...
National Selfie Day!
News of the Day:
+ Halima Aden wants to not only inspire Muslim but all women. The 19-year-old model made history again, this time as the cover star for Allure's July issue, which celebrates American beauty. She said, "I don't want to just support only Muslim women, I want to inspire women across the board, and I'm hoping that they won't allow challenges to get in the way." Watch the behind-the-scenes video of Aden teaching young Muslim girls how to model below. 
+ Have you ever dreamed of trying on your wardrobe before actually doling out any cash? With the help of Amazon, you now can. Amazon Fashion has announced the launch of Prime Wardrobe, a new service that allows customers to try on clothing before they decide to purchase. Amazon users are given seven days to decide what they want—or don't want—to keep. 
+ Attention all health gurus: Drop the coconut oil. A recent study by the American Health Association found that coconut oil is actually horrible for your health. The highly-praised oil puts you at risk for cardiovascular disease, due to its tendency to raise LDL cholesterol (the unhealthy kind). Yikes.
+ Starbucks just added two new Frappuccinos to its summer menu, making this season its tastiest one yet. The Berry Prickly Pear Crème and Mango Pineapple Crème Frappuccinos are blended with cream and an assortment of fruit, including strawberry, prickly pear, pineapple, mango, and lime. Grab them while you can, because the drinks will only be available for a limited time this summer. 
+ Having trouble deciding which color to get at the nail salon? Snapchat can help you with that. Eighteen-year-old Emma Young posted the ultimate nail salon hack on Twitter, that will help you find your perfect color and cut down decision time. You can "try on" different colors at the nail salon by taking a photo of the nail samples in a color swatch, create the nail into a sticker, and place it on a picture of your hand. See the genius tweet, below. 
Deal of the Day:
Calling all sleep lovers! Our beloved bedding brand Brooklinen is launching its first sheet set since the brand's opening in 2014. The Linen Collection was created in Portugal and includes custom, eco-friendly finishes to make sure you're extra cozy come bedtime this summer. The collection is inspired by the spirit of sprezzatura and surf culture. Ultra-soft coziness awaits you, here. 
Advice of the Day:
"What makes a person is the ability to look at themselves and deal with their own lives." - Naomi Campbell
GIF of the Day: