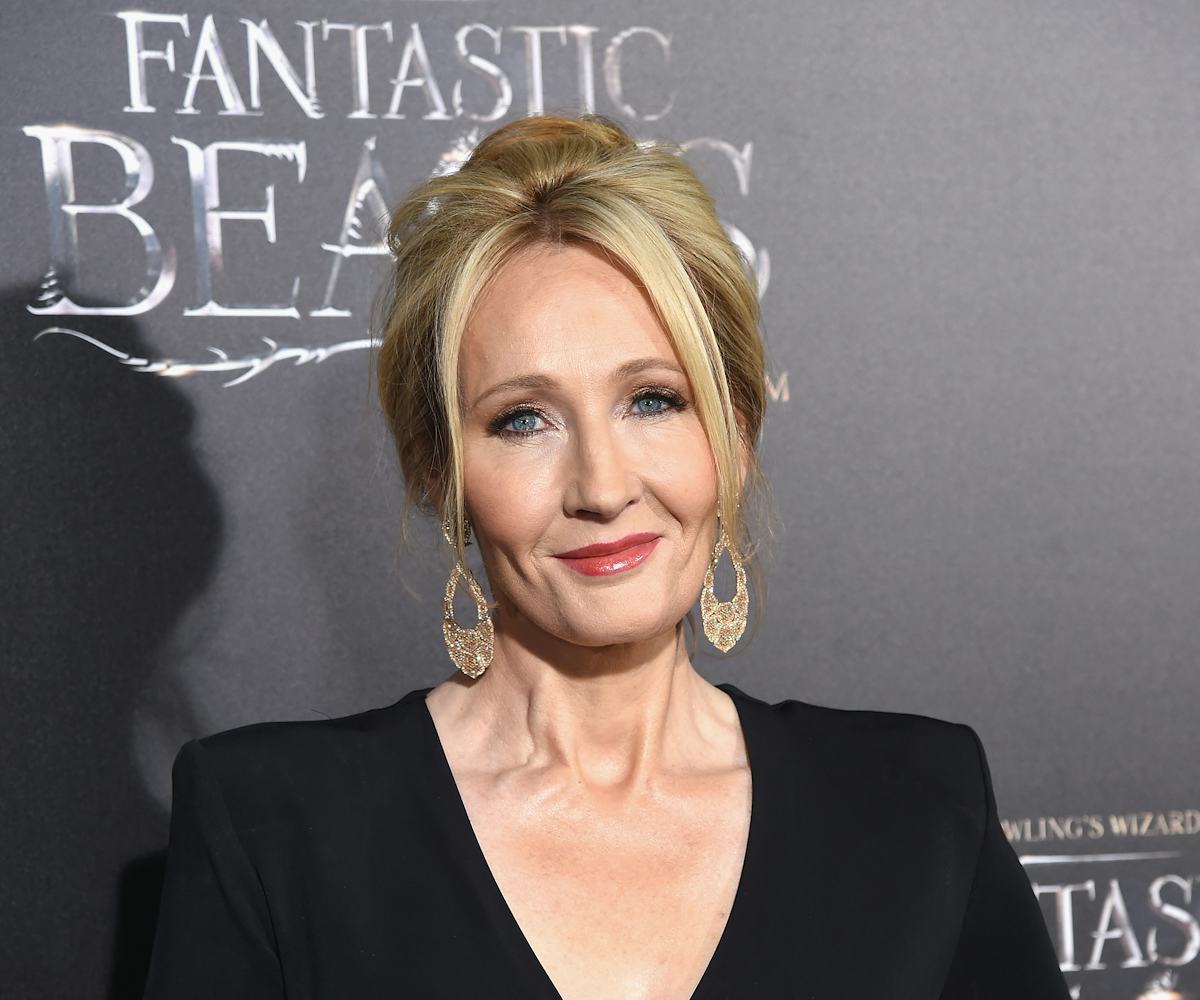 Photo by Jamie McCarthy/Getty Images
8@8: Your Morning Scoop
J.K. Rowling confirms that there are two Harry Potters
Today is...
National Take Your Dog to Work Day!
News of the Day:
+ J.K. Rowling's latest post on Pottermore confirms the existence of not one, but two Harry Potters. And before you go searching the web for Potter conspiracy theories, no, the Boy Who Lived isn't a twin but rather the relative of a Henry Potter, who came before his time and whose friends called him "Harry." You can check out the explanation in full, here.
+ Lady Gaga is the queen of serving #looks everywhere she goes. While on a hike (yes, hike) with her new boyfriend Christian Carino, the superstar and trendsetter donned an ankle-length skirt, off-the-shoulder crop top, and heeled boots, proving that this is, indeed, her world, and we are just living in it. 
+ Minions, meet McDonald's. In promotion for Despicable Me 3, the fast food chain created a themed menu with Minion-shaped potato nuggets, banana pies, soft serve ice cream, and adorable Happy Meal toys. While the special menu is only available at McDonald's locations in Singapore, you can revel in the mouthwatering glory from home by checking out photos with the hashtag #McDGoesYellow.
+ Sally Hansen and Crayola are bottling up your childhood nostalgia into a line of must-have nail polishes. The collection of Sally Hansen Insta-Dri polishes is decorated with Crayola's signature squiggle design, with each nail color named after a Crayola shade. At just $5 a bottle, we can't wait to get coloring. The collection is set to hit stores in July. 
+ Oprah Winfrey's "Pinkberry Gate" ended on a positive note. When Winfrey was dismayed by Pinkberry's discontinuation of her favorite frozen yogurt flavor, lemon, the company decided to supply her local neighborhood Pinkberry with the limited-time flavor all year round. Pinkberry even threw a party for Oprah in celebration, with plenty of lemon froyo. 
Deal of the Day:
Minimalism just got a lot cooler, thanks to newly launched clothing and beauty line, m/f people. The brand features neutral, unisex clothing and accessories in the form of classic tees, sweatshirts, henleys, and caps, as well as skin-care and hygiene products. The best part? Every m/f people product is cruelty-, gluten-, dye-, and paraben-free. Shop the brand here.
Advice of the Day:
"The more you praise and celebrate your life, the more there is in life to celebrate." — Oprah Winfrey
GIF of the Day: