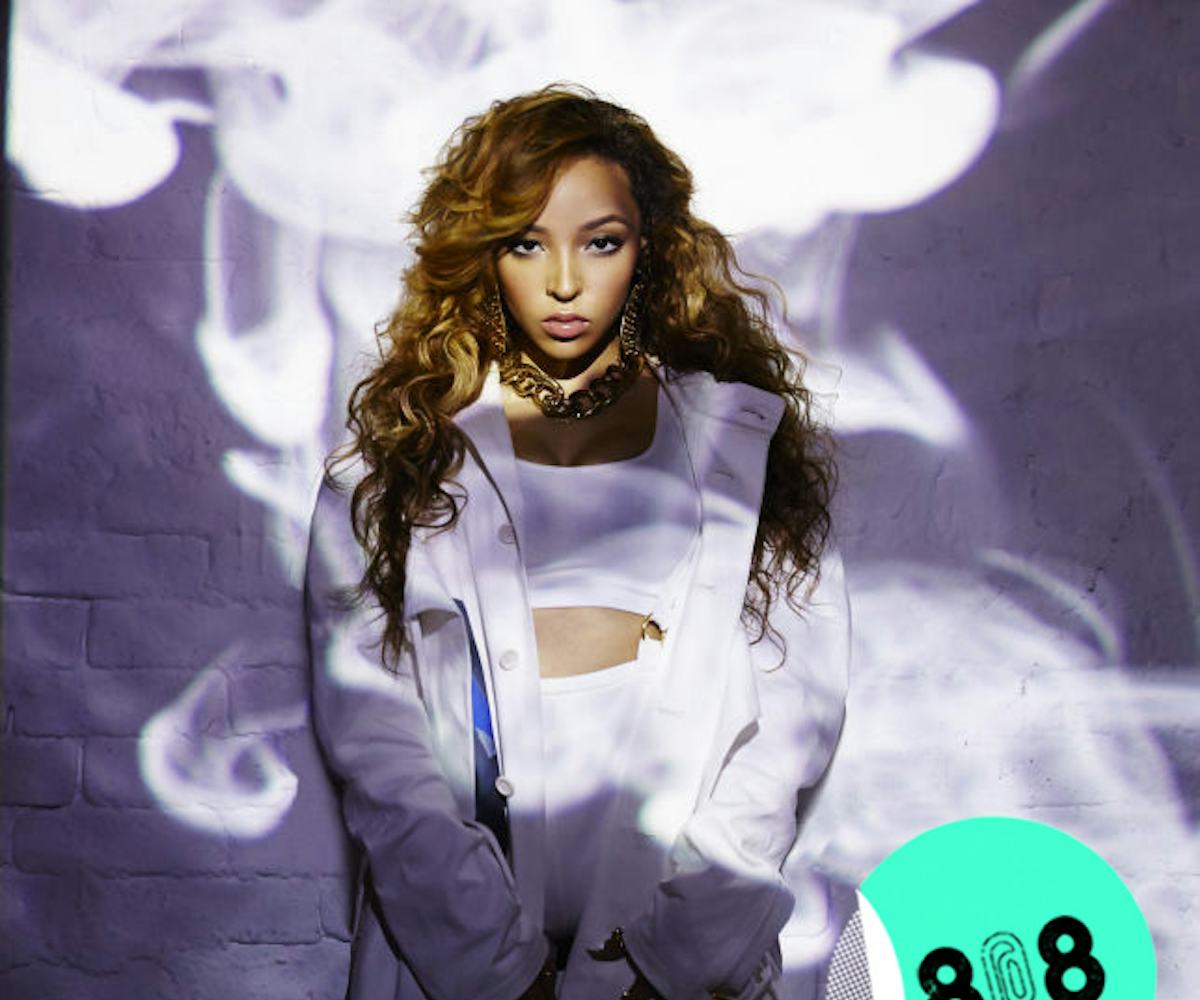 photo by Michael Schwartz, courtesy of RCA Records
8@8: your morning scoop
watch tinashe's new music video
Today is…
Celebration of the senses day (all 5 of them)
News of the Day:
+ Tinashe just released a seriously mesmerizing music video for her latest song "Cold Sweat."
+ Here's some intriguing news from the Full House front: celebrity blogger Perez Hilton is set to portray Danny Tanner in parody musical, Full House! The Musical!.
+ Can you say awkward? Exes Gigi Hadid and Cody Simpson were seated next to each other on a plane home from the Much Music Video Awards in Canada—and Simpson proceeded to Snapchat the run in.
+ Good news for Tyga fans! The rapper pulled a Beyoncé and Drake move, dropping his album The Gold Album: 18th Dynasty on Spotify without notice.
+ Rihanna and the fashion world always seem to collide, since she is basically the coolest style inspiration, but now the two have merged even further. Rihanna has officially earned a trademark for her own fashion line called "$CHOOL KIlls."
Deal of the Day:
Get 30% off sale items at Madewell until June 25 with the code "EXTRASALE."
Quote of the Day: 
"Oh no someone slept with a guy they're dating and considering marrying!" - Amy Schumer, defending Bachelorette Kaitlyn Bristowe on Twitter. 
Gif of the Day: