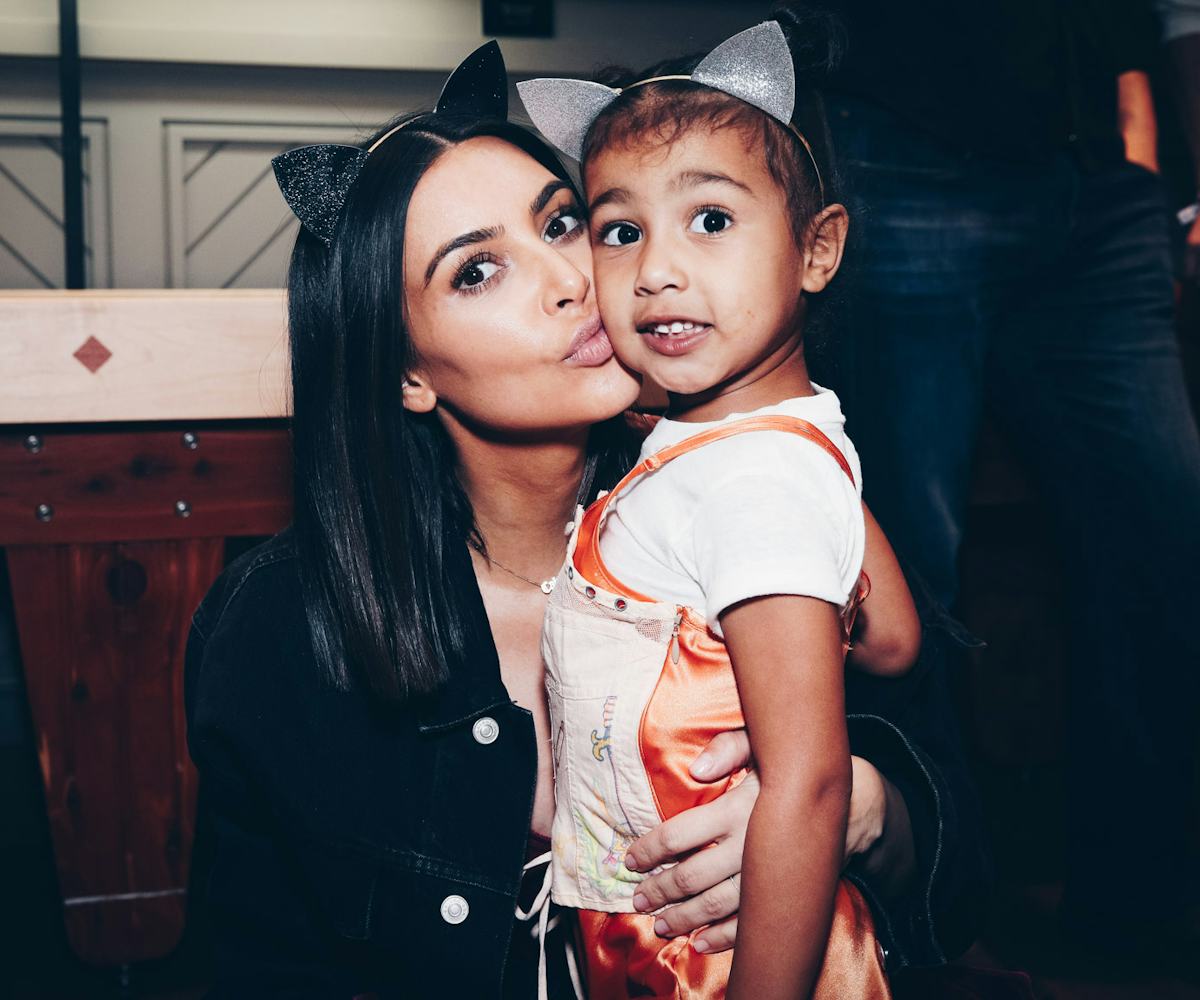 Photo by Handout/Handout
8@8: Your Morning Scoop
North West's name choices for her puppy are creative AF
Today is...
National Sunglasses Day!
News of the Day:
+ North West's adorable new puppy finally has a name. Kim Kardashian-West took to
yesterday to help narrow her daughter's choices—all of which were brainstormed by Nori herself. The choices included: Sushi, Peachy Pop (Peaches for short), Baby Jesus, Cutie Pie, and Goldie. But in the end, there was only room for one winner, and though Peachy Pop won the vote, they ended up going with Sushi.
+ BuzzFeed may have just won the fidget spinner game. The BuzzFeed Product Labs x Taste Beauty just launched the Glamspin, a fidget spinner that includes three flavors of lip gloss: Peach Whirl, Grape Twist, and Strawberry Cyclone. Because, you know, it's 2017.
+ It's no question that actress Taraji P. Henson is a style chameleon. And last weekend, she showed off her versatility once again with a brand-new haircut! The Hidden Figures star debuted her new look on Instagram with the caption, "It's been a minute. She's been busy AF!!!" Her new 'do is natural, fresh for the summer, and has us all booking our next appointment at the salon. 
+ Paris Jackson added a new tattoo to her massive collection last weekend, and this one definitely will pull on your heart strings. The new ink reads, "Applehead," a nickname used as a term of endearment by loved ones for her late father, Michael Jackson. She posted the tat on Instagram with the caption, "with every step i take, you lift my foot and guide me forward. love you."  
+ Next time you break open a bag of Cheetos, think twice before stuffing a handful in your mouth. Instead, you might want to slowly examine each puff, and if you find one that looks interesting, it could end up at the Cheetos Museum. This museum is an online gallery that exhibits all kinds of strangely shaped Cheetos. And if you're lucky, your unique Cheeto could earn you up to $50,000. 
Deal of the Day:
Banana Republic collaborated with textile company Piece & Co. to create a limited-edition summer collection. The collection features 20 handcrafted and sustainably produced pieces by female-led artisan groups in Ghana and South Africa, making these items both environmentally and socially responsible. Prices range from $24 to $348, and the collection will be available for purchase at Banana Republic stores and online.
Advice of the Day:
"Say yes, and you'll figure it out later." —Tina Fey
GIF of the Day: