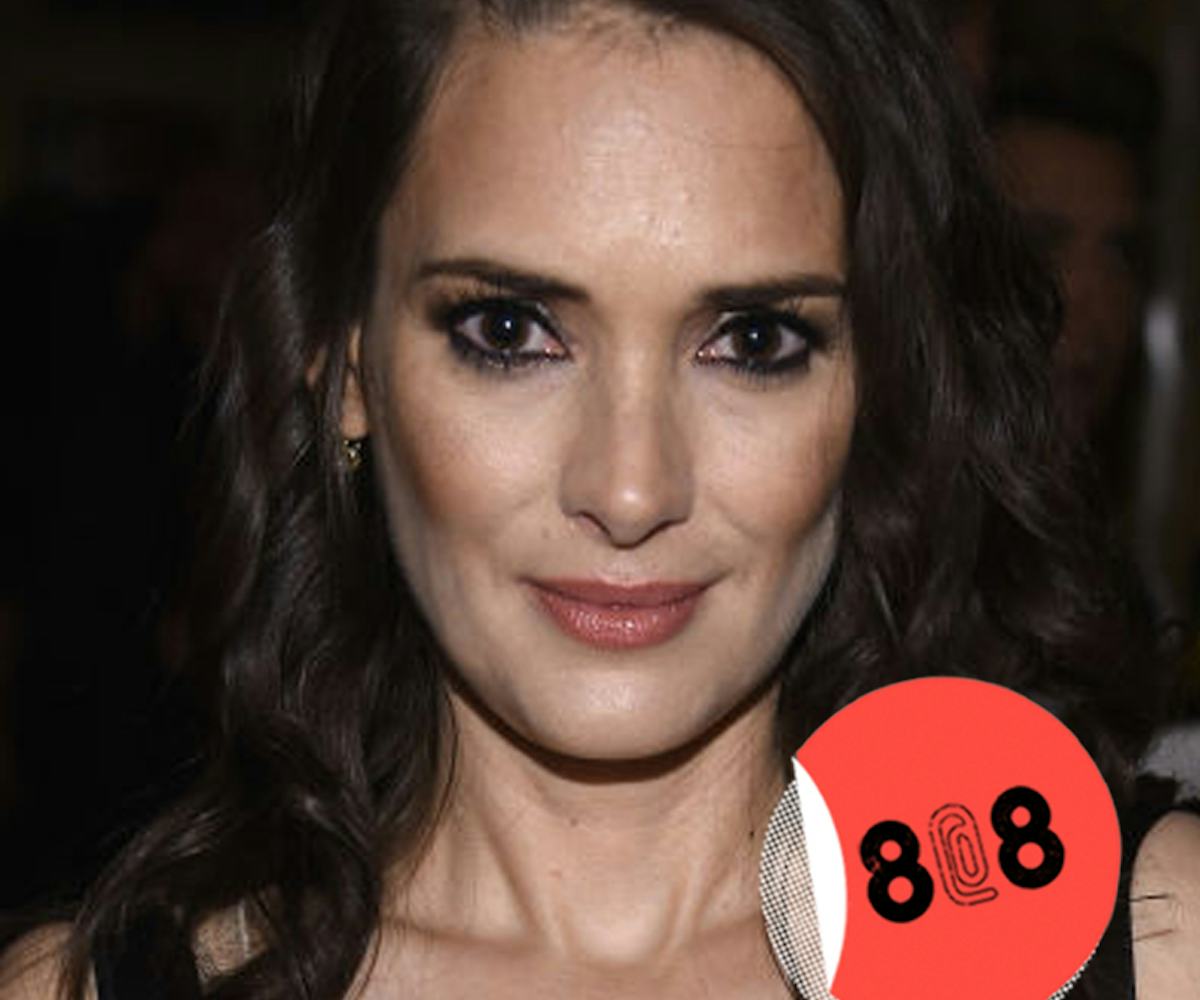 Photo by Dimitrios Kambouris/Getty Images
8@8: Your Morning Scoop
Winona Ryder opens up about Johnny Depp
Today is...
Paul Bunyan Day! (He's a giant lumberjack from American folklore.)
News of the Day:
+ In a recent interview with TIME, Winona Ryder weighed in on the abuse allegations against her ex-flame, Johnny Depp. The actress said that he was "never abusive at all" during their relationship and expressed her shock at the matter. She did acknowledge that she can't be 100 percent sure of what happened between him and Amber Heard, though, saying, "I wasn't there. I don't know what happened. I'm not calling anyone a liar. I'm just saying, it's difficult and upsetting for me to wrap my head around it."
+ The always funny, ever woke comedian Aziz Ansari took to The New York Times to express his concern over Donald Trump's candidacy. In the op-ed, he talks about the detrimental association of all Muslim-Americans with terrorists, his personal experience with prejudice, and the illogic of Trump's xenophobia.
+ The Supreme Court ruled against easing the restrictions on owning a gun for those with misdemeanor domestic violence offenses. Complex reports on the case, Voisine et. al. v. United States, involving two men from Maine who claimed their convictions were "reckless," as opposed to "intentional." Because of this, in their opinion, not being allowed to own a firearm was an infringement on their rights. 
+ Willow Smith is the new face of Chanel's Fall/Winter eyewear campaign, photographed by Karl Lagerfeld himself. Back in March, the 15-year-old was also named Chanel's newest ambassador. 
+ After Jesse Williams' powerful speech on Sunday night at the BET Awards, Justin Timberlake took to Twitter to share that he was "inspired." Somehow, he missed the entire point about the entertainment industry appropriating and demeaning black artists, though, and users on Twitter were quick to call him out. His response to the backlash only caused more controversy, which he has since apologized for. 
Deal of the Day: 
Our friends at Sincerely, Tommy will be hosting their second annual book club on July 2 from 7 to 8pm. Make sure you RSVP to vivien@sincerelytommy.com.
Advice of the Day:
"When you finally accept that it's okay not to have answers and it's okay not to be perfect, you realize that feeling confused is a normal part of what it is to be a human being." —Winona Ryder
GIF of the Day: