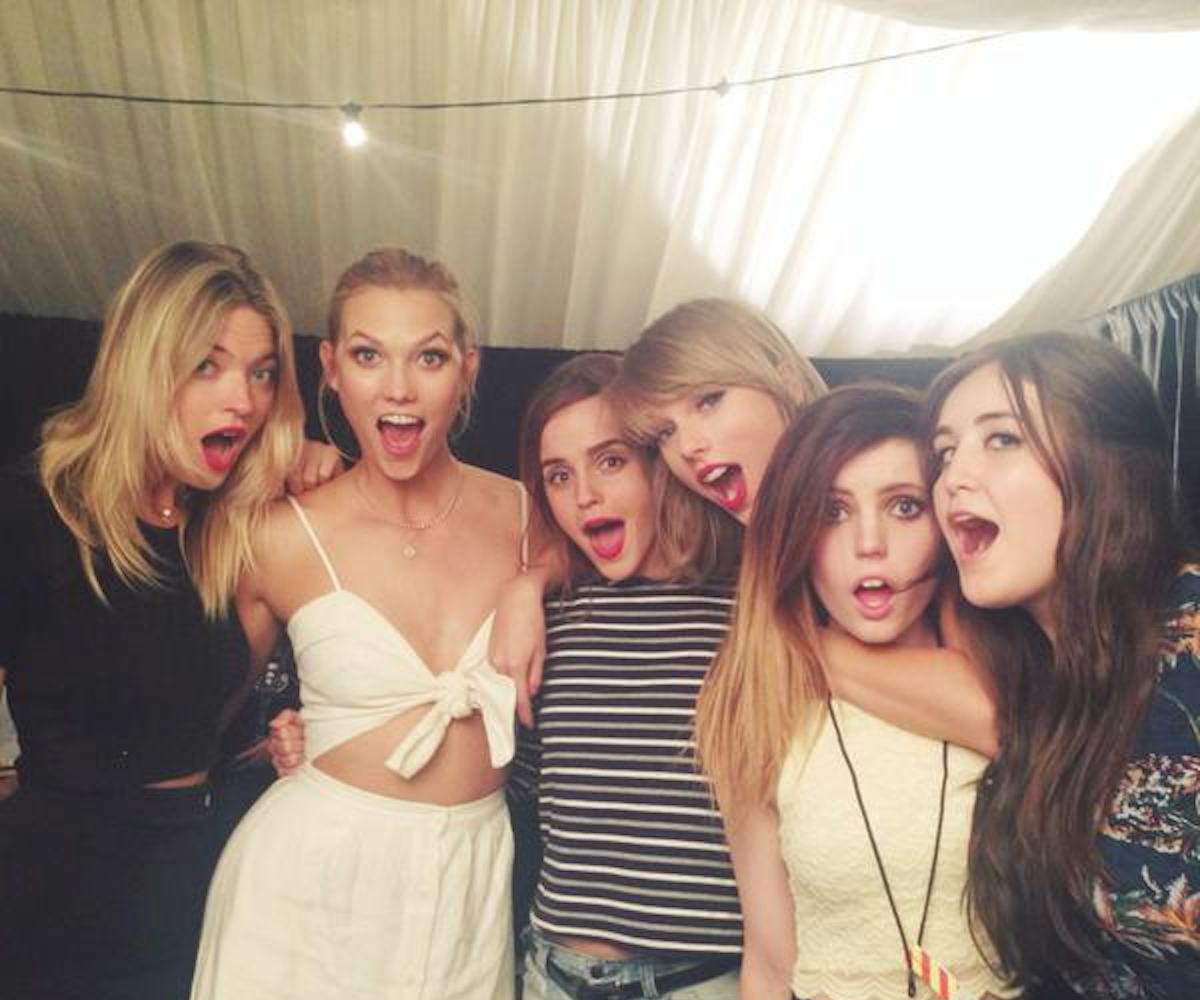 photo via @laurenaquilina twitter
8@8: your morning scoop
taylor swift's new girl gang inductee is…
Today is…
National Camera Day! A good excuse to post a #selfie.
News of the Day:
+ It has been reported that singer Joni Mitchell suffered an aneurysm but is speaking again. She is expected to make a full recovery.
+ Amy Schumer once said "no" to being the next host of The Daily Show, and she has now revealed the reason why. All we can say is that our respect for Schumer is only growing.
+ An icon covering another icon. Here is Kanye West's cover of Queen's "Bohemian Rhapsody," which he performed at the Glastonbury Music Festival:
+ If you're looking for your next internship, you might want to take a look at Apple's openings. The interns reportedly can make up to $80,000 a year, which is more than many full-time workers' salaries. Tech is certainly lucrative...
+ Emma Watson may have joined Taylor Swift's Girl Gang, officially making it the greatest #SquadGoals of all time.
Deal of the Day:
Get up to 30-60% off Spring/Summer styles at Aritzia.
Quote of the Day:
"I show women live examples of empowerment, women who live their own lives and follow their own paths, and are courageous enough to show their faces, with the hope that this will empower others. These are women who know who they are: They are their own queens." - Katarzyna Majak, photographer.
Gif of the Day: