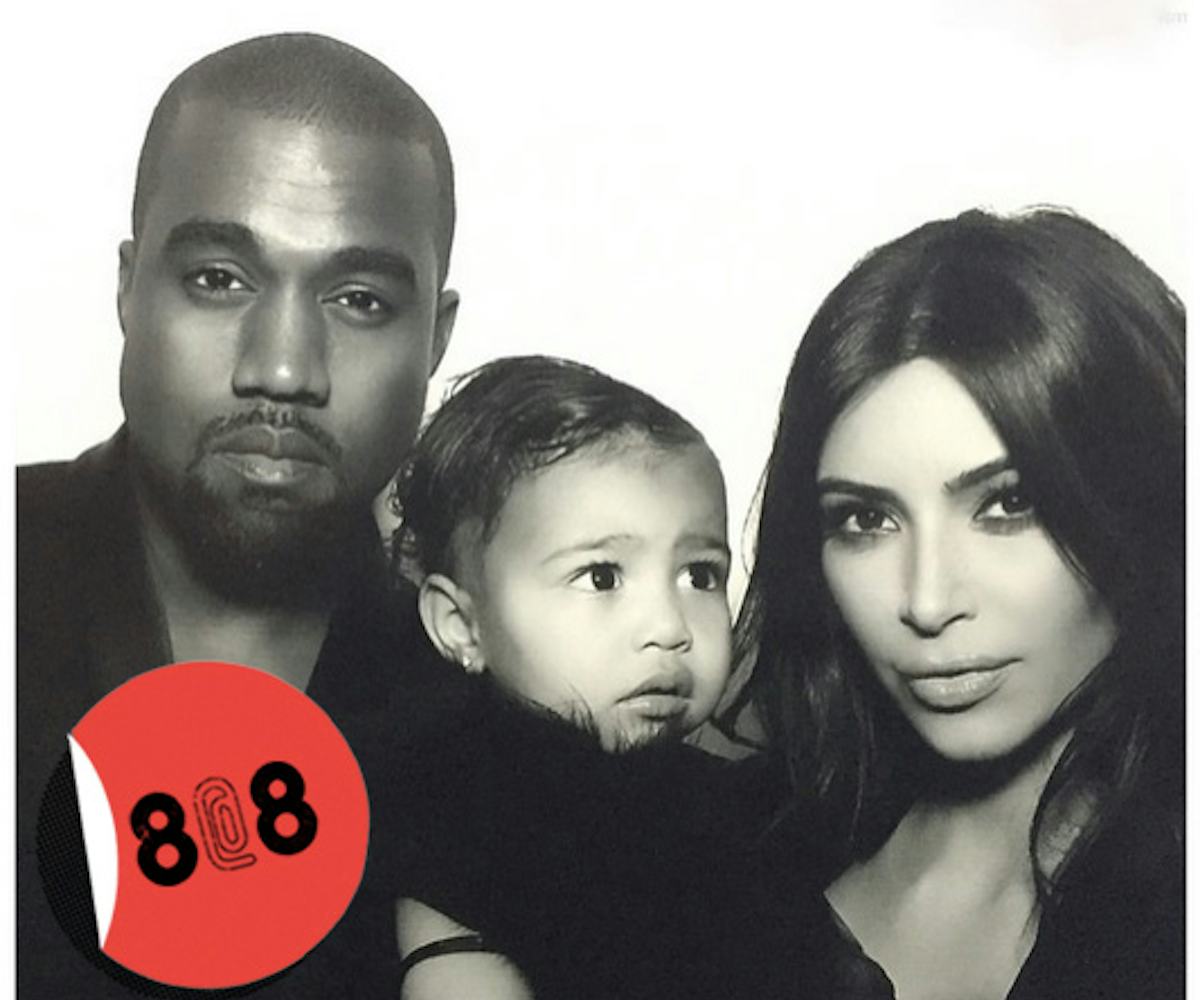 photo via @kimkardashian instagram
8@8: your morning scoop
kim + kanye have big plans for north west's 2nd birthday
Today is…
National Doughnut Day. Hell yeah.
News of the Day:
+
Kim Kardashian and Kanye West are
Disneyland in California for North West's 2nd birthday. Yeah, we'd say that tops Kidchella.
+
Turns out, Will Smith is a pretty good prankster. He managed to slide a popsicle stick under Jada Pinkett Smith's shirt strap and she didn't know it until hours later.
"I got bored and put a Popsicle stick under Jada's strap. I wonder how long before she notices," the actor captioned under
the photo he posted to Facebook
.
+
No, Drake didn't drop a new album last night, but a huge part of the actor-turned-rapper's past is coming to a close.
After 14 dramatic seasons, Degrassi: The Next Generation is ending on July 31
+
After disappearing from the fashion scene in 2006, designer Kate Spade is making
.
+
Soon,
Instagram will count your calories
. No, seriously. The app, developed by Google (of course), will use algorithms to analyze your Insta posts and estimate the number of calories. Our 
Insta Files Friday: Pastry Chefs
post from last week would probably blow the calorie meter. 
Quote of the Day:
"Option A is not available. So let's just kick the shit out of option B." - 
Deal of the Day:
Father's Day is coming up on June 21st. Have you thought of dad yet? 
from Macy's is well-done. See what we did there?
GIF of the Day: