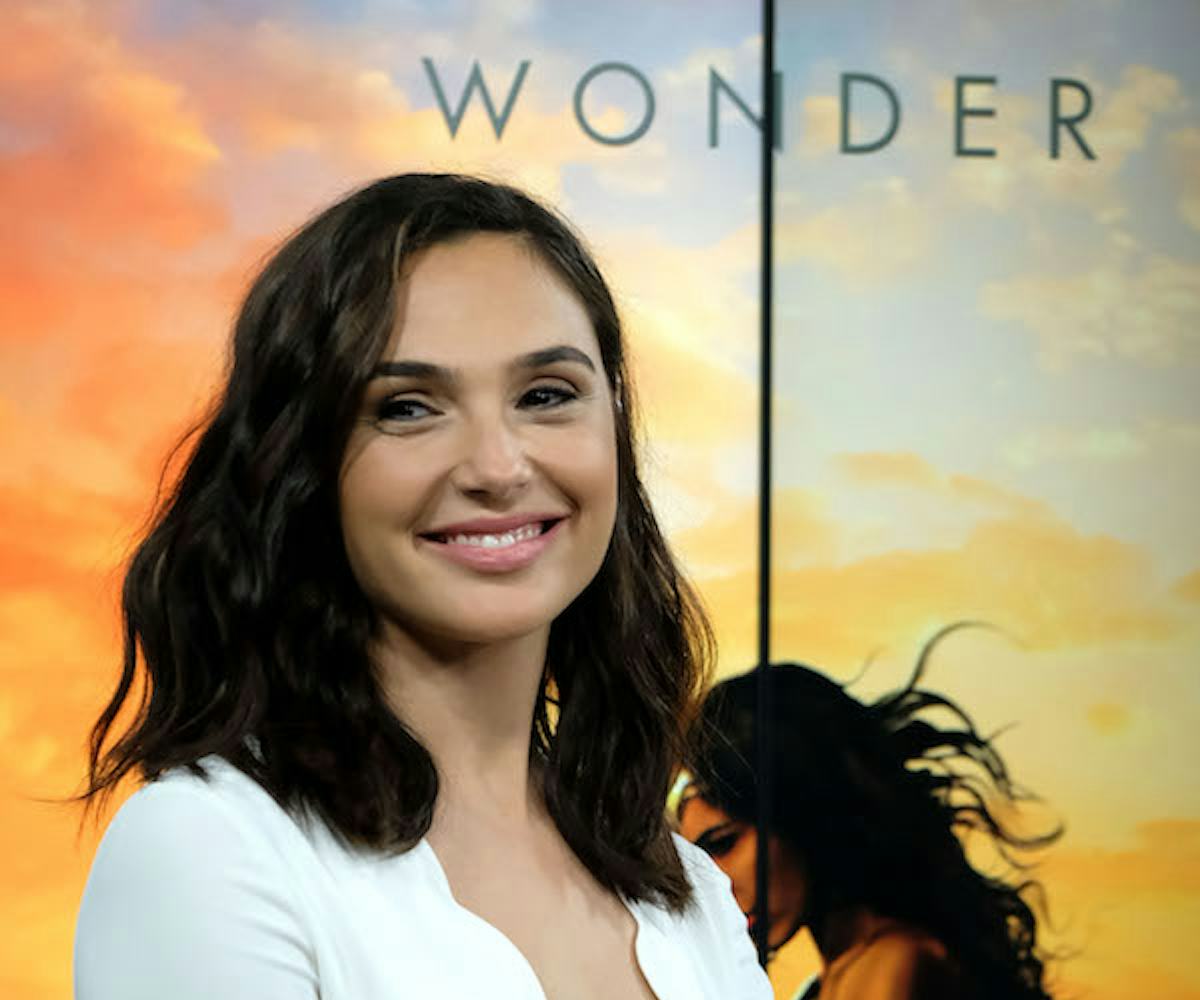 Photo by Theo Wargo/Getty Images
8@8: Your Morning Scoop
'Wonder Woman' has shattered a new glass ceiling
Today is…
National Veggie Burger Day!
News of the Day:
+ Wonder Woman has officially broken a box office record: the biggest debut weekend for a movie directed by a woman. The Gal Gadot-led film directed by Patty Jenkins raked in $100.5 million domestically on opening weekend and has been receiving rave reviews all across the spectrum, even if a few men are pitching a bit of a fit over some women-only screenings. That's more than some of the most recent (and male-directed) superhero films, such as Iron Man ($98.6 million), Doctor Strange ($85 million), and Thor ($65.7 million), for what it's worth.
+ Avant-garde French brand Vetements will no longer be doing runway shows. Head designer Demna Gvasalia chalks it up to being bored with the way things are done time and time again. In a conversation with Vogue, he said: "Fashion shows are not the best tool. We did the show in the sex club, the restaurant, the church. We brought forward the season, we showed men's and women's together. It's become repetitive and exhausting. We will do something when there's the time and the need for it. It will be more like a surprise." Gvasalia also seems to be stepping away from the idea of the brand as being a series of stunts and gimmicks and instead wants to focus on bringing new ideas to the table. Don't be too scared, though—they'll still be making a new collection each season, just with less fanfare.
+ Your zine dreams have come true. The xx and photographer Alasdair McLelland have created It Could Be Love, a "photo book zine" that will be available this week from thexx.info and from Idea Books. Not much else is known about the creation, though the last time the band did a zine it was for Urban Outfitters, was 40 pages long, and contained hand-written lyrics, called And We'll Be, Us. Judging by the cover, it looks like it'll be pretty.
+ We don't know quite how to break it to you, what with Season 7 of Game of Thrones just around the corner and all, but it turns out there's going to be a little bit of a cliffhanger—make that a two-year cliffhanger—after the last episode of the new season airs. HBO programming president Casey Bloys recently told Entertainment Weekly that the last season of the series might not air until 2019, though there's still a chance it could come in 2018. It really depends on how much time showrunners  D.B. Weiss and David Benioff need to make these final six episodes. But rest assured—it has nothing to do with the fact that a few prequels could be coming. Bloys said HBO is committed to finishing the main series above all else—now if only George R. R. Martin could get those books done with the same fervor...
+ Parisian streetwear brand The Kooples has teamed up with PUMA to create a new spin on the classic PUMA Clyde sneaker. The slim, minimalist kicks blend The Kooples' rock 'n' roll edge with PUMA's sporty aesthetic. Available in black and white with a small metal skull on the back of the heel, the shoes are $195 a pop and are sold exclusively at The Kooples store.
Deal of the day:
In honor of National Veggie Burger Day on June 5, Amy's Drive Thru is coming to NYC for the first time. They'll be setting up shop in Astor Place on Cooper Square and East 8th Street from 11am to 8pm and will be slinging veggie burgers, fries and lemonade. Amy's Drive Thru is based in Petaluma, California, and was the country's first 100 percent vegetarian fast food restaurant when it launched. Fun fact? Amy's actually created National Veggie Burger day, which is now nationally recognized.
Advice of the Day:
"You're all laughing, but perhaps the real Twitter is the covfefe we make along the way." —J. K. Rowling
Gif of the Day: