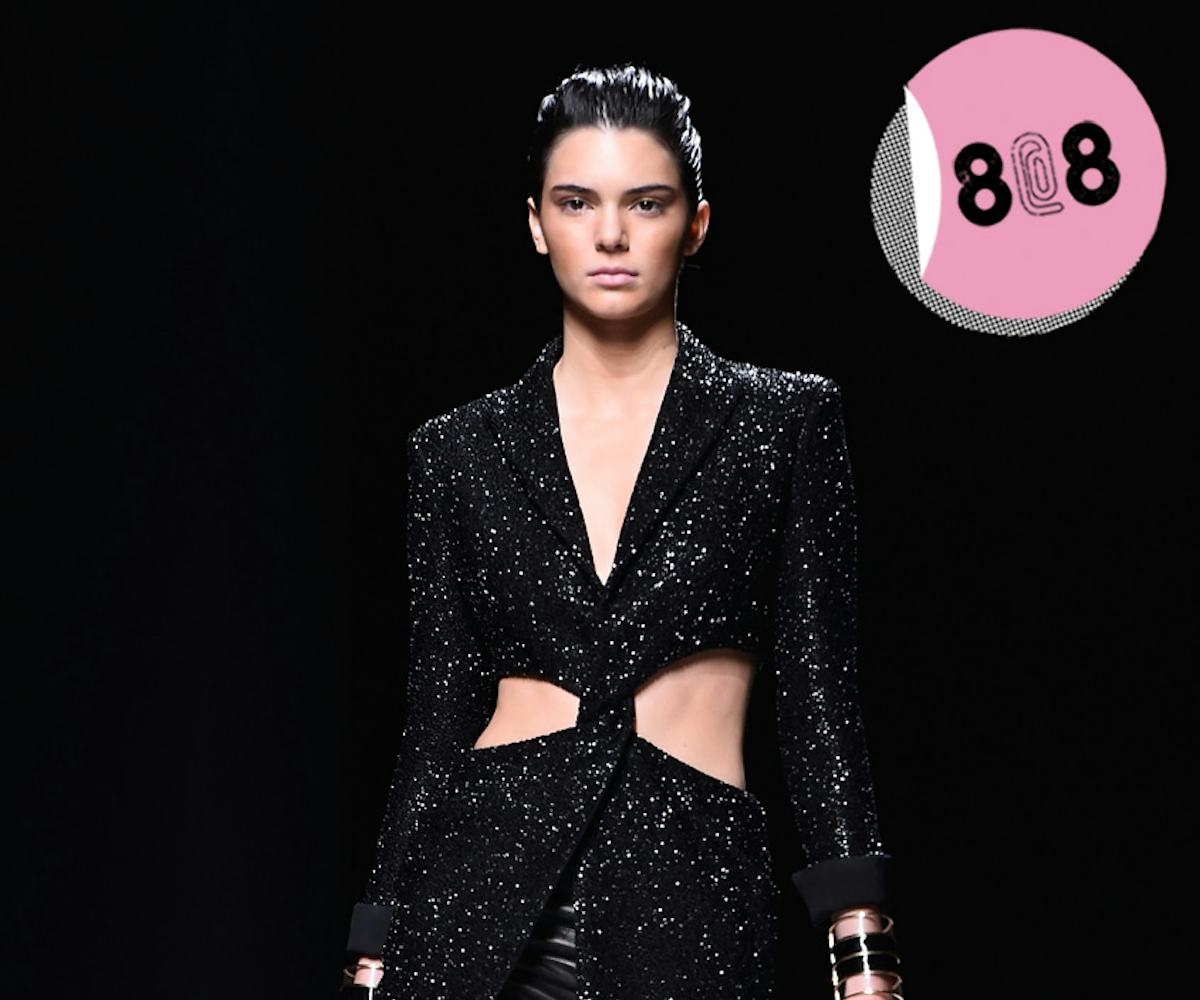 photo via getty images
8@8: your morning scoop
kendall jenner is the most reblogged model, says tumblr.
Today Is…
Dewey Decimal System Day. Book worms unite.
News of the Day:
+ After landing a bunch of campaigns and magazine covers, 2014 has undoubtedly been Kendall Jenner's year. Further confirmation is provided by Tumblr's Year in Review list where she beat out BFF Cara Delevingne for the title of most reblogged model.
+ Stream our current cover star Charli XCX's new album Sucker before its release on December 15. Trust us, this comes with the ultimate '90s-inspired, girl-power pop jams.
+ We're giving ourselves a huge pat on the back (and you should, too) because we were named Adweek's Hottest Fashion Magazine as voted by readers! Thank you to all of our readers, you rule!
+ Forget Google Glass, Ty Segall is throwing it way back with the 3-D album artwork for his new EP, Mr. Face. To see the cover art, you'll have to hold up the two 7-inch records inside the doublefold, which will serve as the world's first playable 3-D glasses. So, yes, that means you have no reason not to scoop up your own copy when it comes out on January 13.
+ In other 3D news, watch the first trailer for Joseph Gordon-Levitt's new film Walk, based on the true story of Philippe Petit's death-defying tightrope walk between the World Trade Center towers. 
Deal of the Day:
Get all your holiday gift shopping done in one sweep with The Body Shop's sitewide 50-percent off sale. Plus, score free shipping.
Advice of the Day:
"If you were happy every day of your life, you wouldn't be a human. You'd be a game show host." - Veronica Sawyer, Heathers
GIF of the Day: