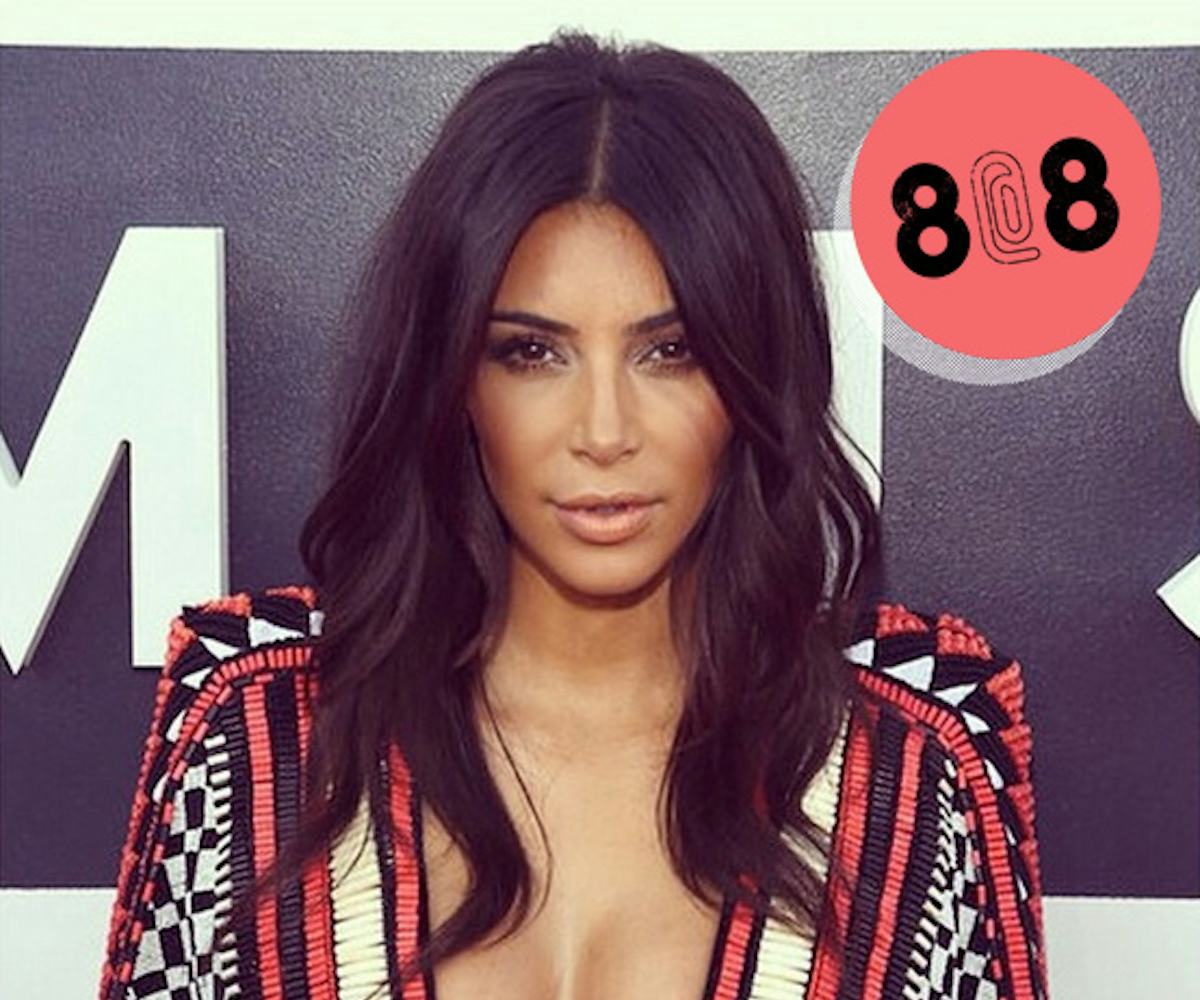 photo via @kimkardashian instagram
8@8: your morning scoop
kim kardashian doesn't know how pregnancy works.
Today Is...
National Noodle Ring Day. It's #tbt so channel your school days and make some rad arts and crafts.
News of the Day: 
+Watch out Kendall: Sofia Richie may be the next celebrity's sibling to become a household name. It's being reported that Nicole's younger sister just landed a modeling contract with London's Select Model Management, whose roster includes it-girls like Agyness Deyn, Jessica Hart, and Pixie Geldof. 
+In weird/awesome collaboration news, Smashing Pumpkins and Die Antwoord covered David Bowie's "Fame." Watch the madness go down here.
+So umm...Kim Kardashian told Elle UK that she thinks God was behind her pregnancy weight gain. "I'd think God was doing this for a reason. He was saying: 'Kim, you think you're so hot, but look what I can do to you.'" Okay, then.
+As we all know, Oscar de la Renta was one of fashion's greatest geniuses. Check out his last collection, Oscar de la Renta Pre-Fall here.
+In case there was ever any doubt as to whether Blue Ivy is one of the cutest children of all time, former Destiny's Child member Michelle Williams revealed the cutest thing Blue has ever done. And it's pretty darn cute.
Deal of the Day:
Use the code "SELECT20" to bundle up and stay warm with Need Supply Co.'s 20-percent off of winter items sale.
Adivce of the Day:
"I can't even pick out my shoes in the morning, let alone plan the rest of my life." - Summer Roberts, The O.C.
GIF of the Day: