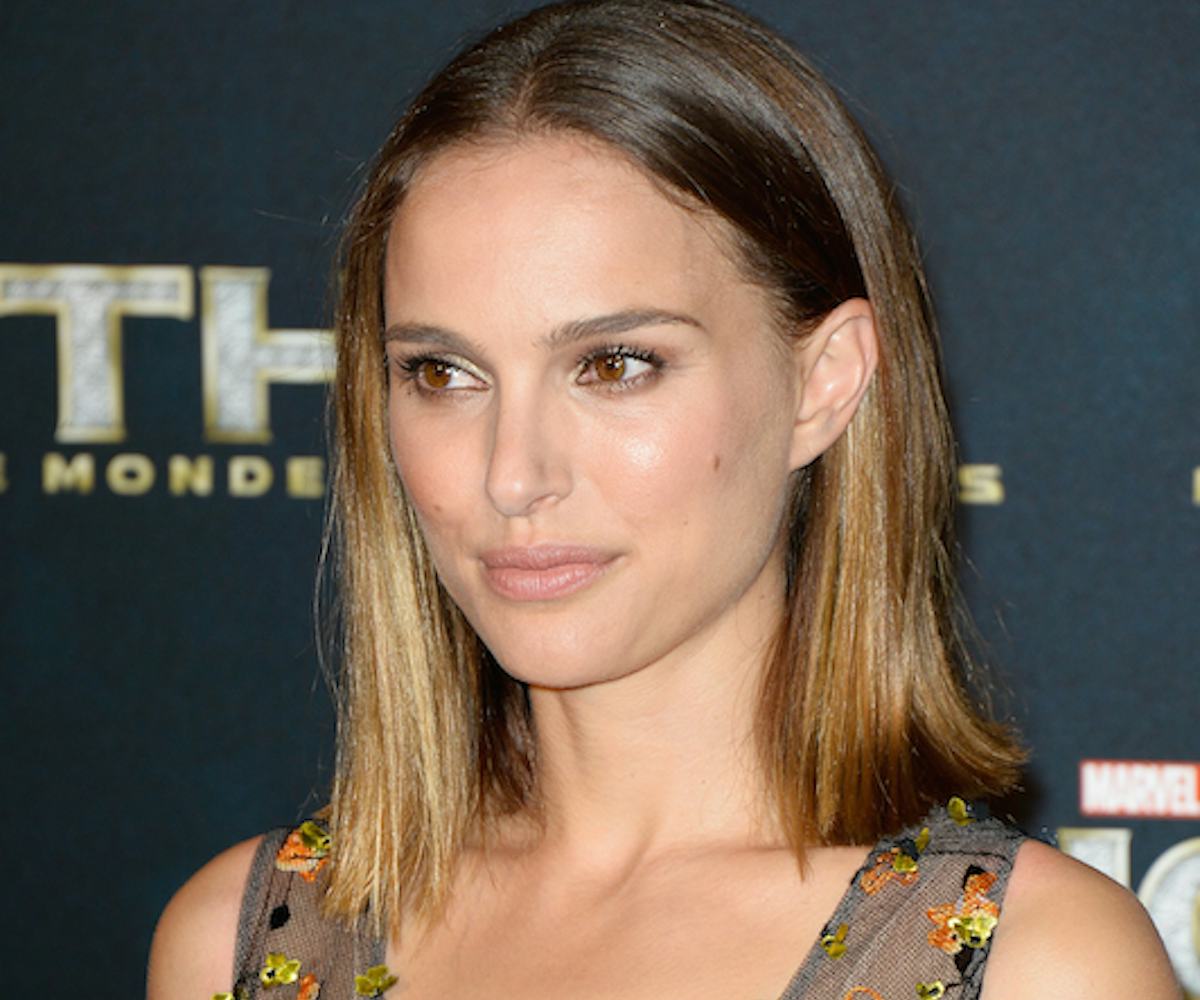 photo via getty images
8@8: your morning scoop
check out natalie portman's new film.
Today Is…
Jane Austen Day! (And the English author's 239th birthday.) Check out the Jane Austen Centre's Facebook page to find all kinds of book readings, reenactments, and shows in your area, commemorating the writer who pretty much invented literary girl power.
News of the Day:
+ It feels like Natalie Portman's been a little off the radar as of late. Probably because she's been working on her new film, Knights of Cups, set to premiere at the Berlin International Film Festival in February. Take a look at the brand new trailer, and get ready for a serious Portman fix.
+ Naomi Campbell and Jourdan Dunn make history as the first black models to share a joint campaign for Burberry. Check out the incredibly sweet shots here.
+ We were already shocked when Modest Mouse announced their release of a new LP in March, but only a week later they dropped a new single "Lampshades on Fire." Stream the eerie track on The Current right now!
+ "Psychedelic" isn't really the first word you would use to describe Saint Laurent. However, in a new series of photographs displayed on their website, the French fashion house proves that anything is possible with their SS '15 Psych Rock Collection.
+ Hungarian singer, Mitsou, is suing Jay Z and Beyonce, claiming they illegially sampled her song. Not only is she seeking damages, she wants "Drunk in Love" to stop being played to the public until her voice is removed. Good luck with that one...
Deal of the Day:
Spend over $75 at Urban Outfitters, get 25% off. Select clothes, accessories, shoes, and apartment decor are up for grabs!
Advice of the Day:
"I spend so much time hoping things for myself. I hope that the restaurant I go to will have buffalo chicken fingers. I hope that one day I can work with Matt Damon. I have big and little dreams and they're all equally important to me. A life without buffalo chicken fingers, I don't know if I would want that life. Even if it meant I got to work with Matt Damon. Everything has its worth." - Jenny Slate
GIF of the Day: