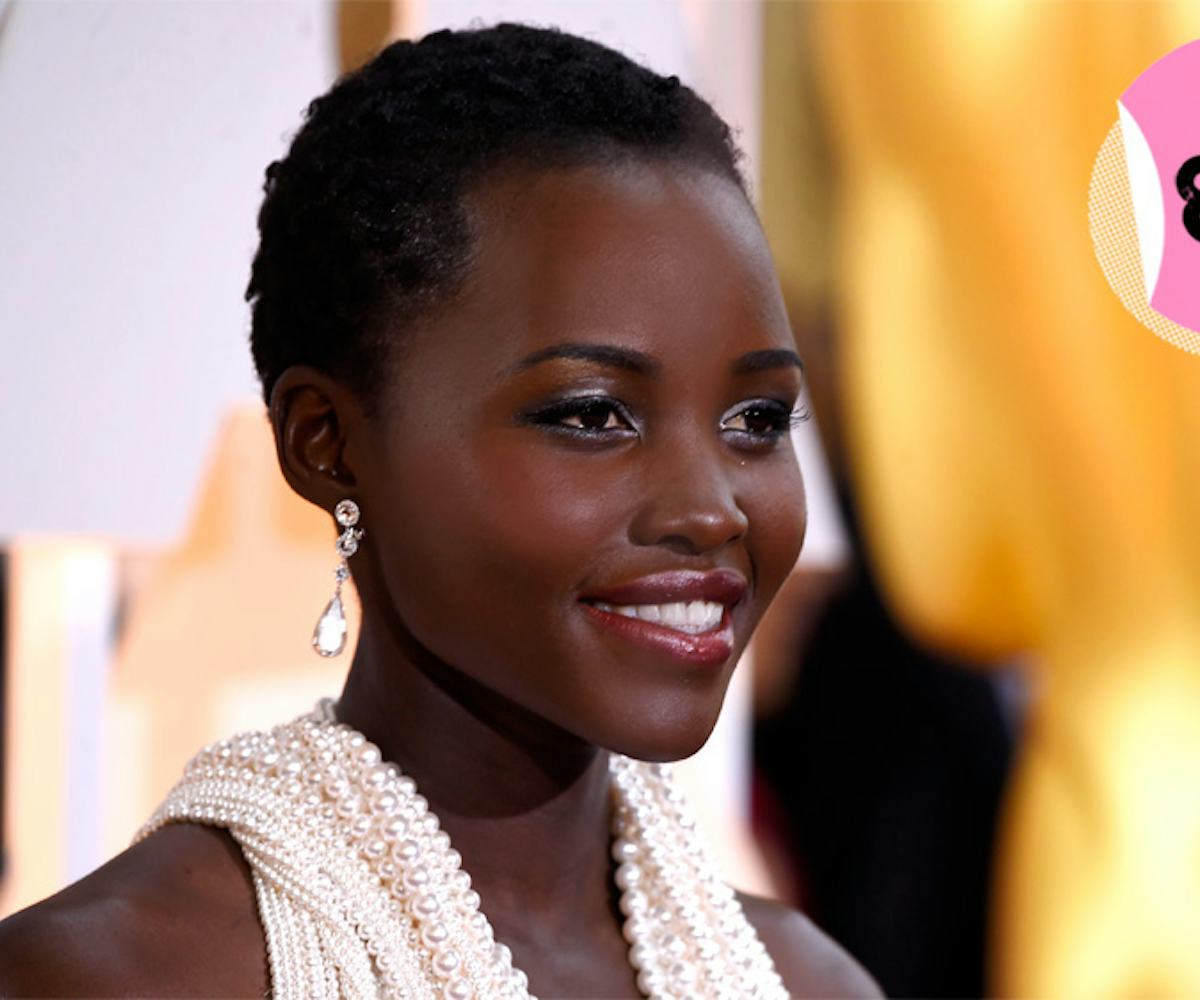 Photo by Frazer Harrison / Getty Images
8@8: your morning scoop
Lupita Nyong'o's oscar dress: FOUND
Today is...
Yay for Blue Ivy! It's Unique Names day..
News of the Day:
+ Dakota Johnson fake joined ISIS on SNL and people got pretty pissed about it.
+ Alicia Keys posted an adorable picture of the newest addition to her family on her Facebook page.
+ Hip hip hooray! Police have recovered Lupita Nyong'o's insanely beautiful (and expensive) stolen Calvin Klein dress.
+ Lady Gaga and her fiance Taylor Kinney took the Polar Plunge in Chicago yesterday. And yes, it's as cold as it sounds. 
+ Carly Rae Jepsen continues her noble quest to top "Call Me Maybe" by releasing her new single, "I Really Like You."
Deal of the Day:
Stay cozy: get 30% off all sweaters in-store and online at Urban Outfitters.
Advice of the Day:
"The worst crime is faking it." - Kurt Cobain
GIF of the Day: