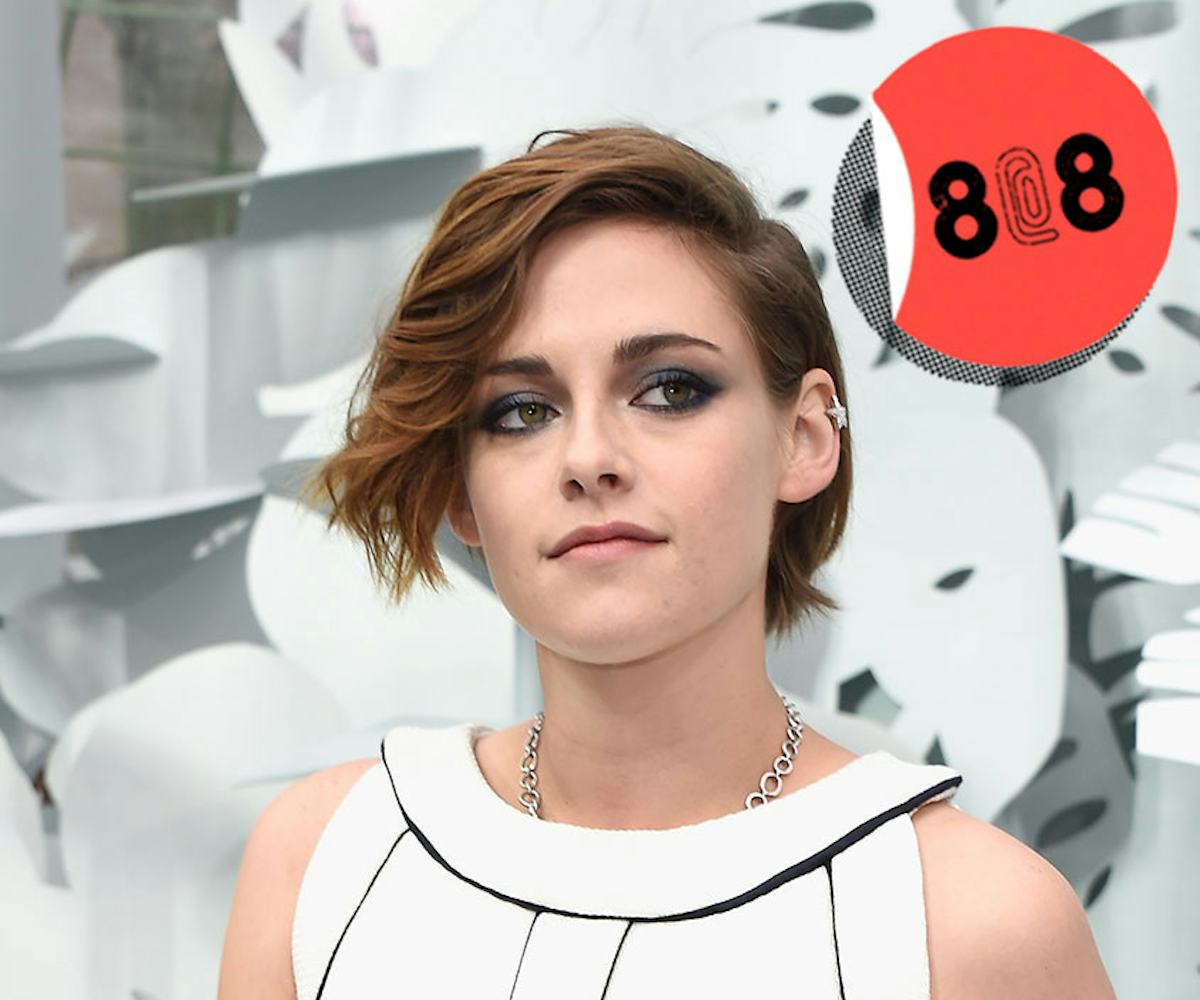 Photo by Pascal Le Segretain / Getty Images
8@8: your morning scoop
kristen stewart has a huge new role.
Today is...
National Pack Your Lunch Day! Drop that $9, pre-packaged sandwich and try out one of these recipes.
News of the Day:
+ Mumford and Sons has released their new single "Believe," and there is not a single banjo to be heard. Mumford, is that really you?!
+ It's not a Woody Allen film without a star-studded cast. So for his untitled 2016 movie, the director chose Kristen Stewart, Bruce Willis, and Jesse Eisenberg as his stars. Not bad Woody Allen, not bad.
+ Amy Schumer proved she's our spirit animal with a hilarious and wonderfully honest stand-up set about body image and being a female comedian:
+ The Simpsons co-creator Sam Simon has passed away at age 59 from terminal colon cancer. He was a great mind and philanthropist, and he will be missed dearly.
+ Dashboard Confessional has just announced an upcoming summer tour with Third Eye Blind. Emo kids, rejoice! Or uh, brood deeply.
Deal of the Day:
Get 4 deluxe samples with an order of more than $65 or a full-size cleanser on orders over $100 with the code HEALTHYSKIN at Kiehl's.
Advice of the Day:
"It's funny, people were like, 'Oh she's going to be so disheartened by this. If anything, it made me so much more determined. I was just raging. It made me so angry that I was just like, 'This is why I have to be doing. This. This is why I have to be doing this. If they were trying to put me off, it did the opposite.'" - Emma Watson, on receiving threats for her work in the feminist movement.
Gif of the Day: