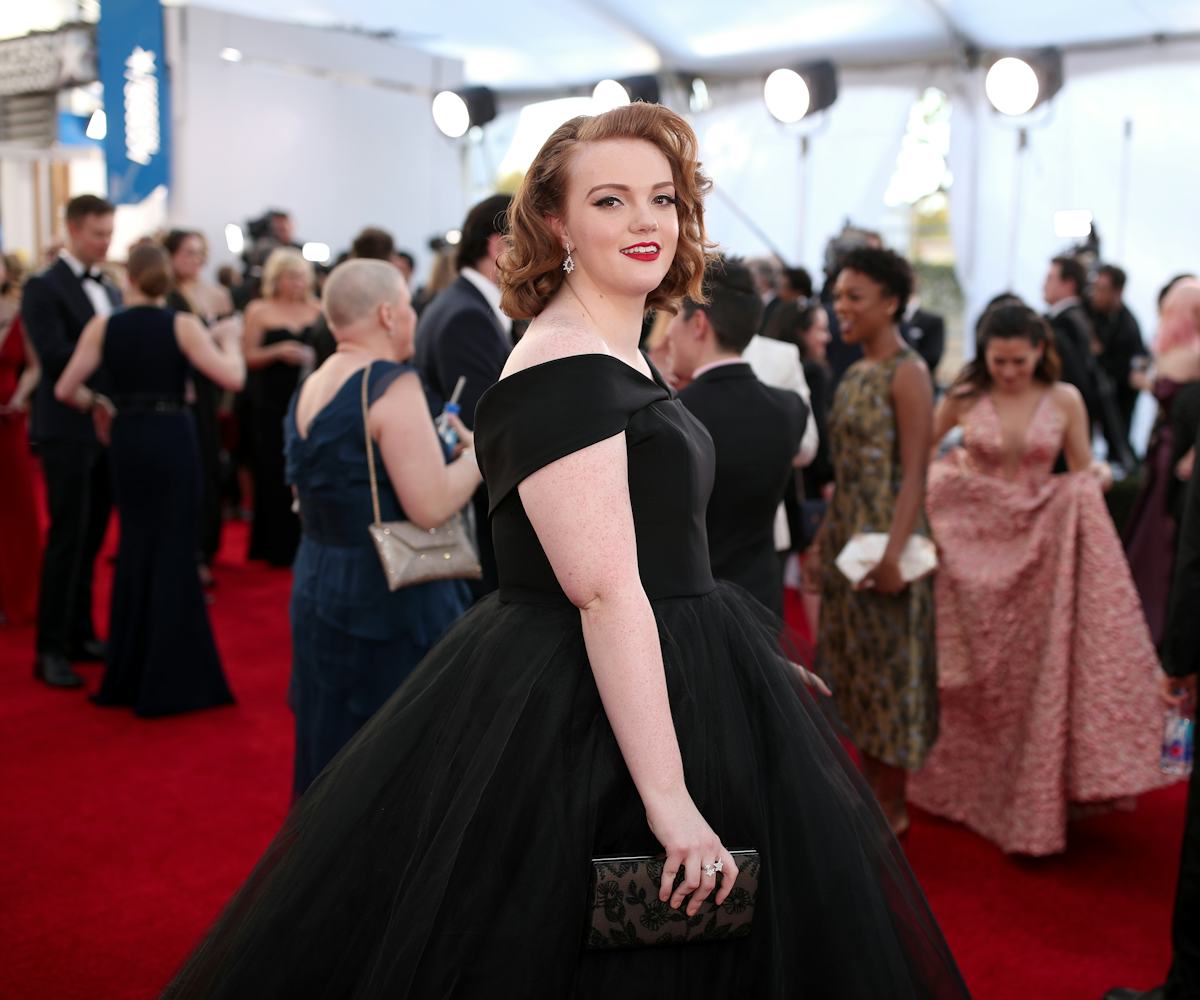 Photo by Christopher Polk/Getty Images
8@8: Your Morning Scoop
Barb's got a brand-new role
Today is...
International Day of Awesomeness!
News of the Day:
+ If you were one of the fans tweeting #JusticeForBarb after you binged on the first season of Stranger Things, then you'll be happy to know that you can catch more Shannon Purser on a new show. It's just been announced that she'll be part of NBC's new show Drama High. The show is based on the bestselling book by Michael Sokolove, where Purser will play the character Annabelle alongside Auli'i Cravalho from Disney's Moana. 
+ International Women's Day may have passed, but that doesn't mean we should stop honoring the badass females who inspire us. Amazon has shared the most streamed female artists on Amazon Music over the last year and created a number of playlists based off of it. To no surprise, Adele is the queen of Amazon Music, topping playlists like "Most Streamed Female Artists," "Most Listened To Female Artists on Echo," and "Most Streamed Songs by Female Artists." Other singers on the lists include Meghan Trainor, Taylor Swift, Sia, and Katy Perry. Check out some of the most Powerful Women of Pop, below.
+ Chance The Rapper will be the Grand Marshal of the 2017 Bud Bilikin Parade in Chicago, the second largest parade in the country, and he took to Instagram to share his excitement. The parade is produced by the Chicago Defender Charities, which serves to provide underprivileged youth the chance to be in the spotlight. The parade begins at 10am on August 12, so mark your calendars now.
+ Yesterday, Environmental Protection Agency administrator Scott Pruitt said he does not believe carbon dioxide is a primary contributor to global warming. His statement doesn't exactly match up with the public stance of Pruitt's agency or the opinions of NASA and the National Oceanic and Atmospheric Administration, though. According to the EPA's webpage on climate change, "Carbon dioxide is the primary greenhouse gas that is contributing to recent climate change." Seems pretty cut and dry to us. 
+ The Jesus and Mary Chain are back after 20 years with a new album, Damage and Joy, dropping March 24. The biggest surprise of all? It will feature vocals from the talented Sky Ferreira, which the artist confirmed on Instagram. 
Deal of the Day:
Popular luggage brand Away has partnered up with Pop+Suki for some of the cutest baggage ever, just in time for spring break. Instead of panicking that every black suitcase on the conveyor belt is yours, you can stand apart with the new (you guessed it) millennial pink luggage. It comes in four different sizes and is sure to make you feel more like a chic jet-setter than someone on a business trip. Shop the new travel gear, here.
Advice of the Day:
"Do not wait for someone else to come and speak for you. It's you who can change the world." —Malala Yousafzai
GIF of the Day: