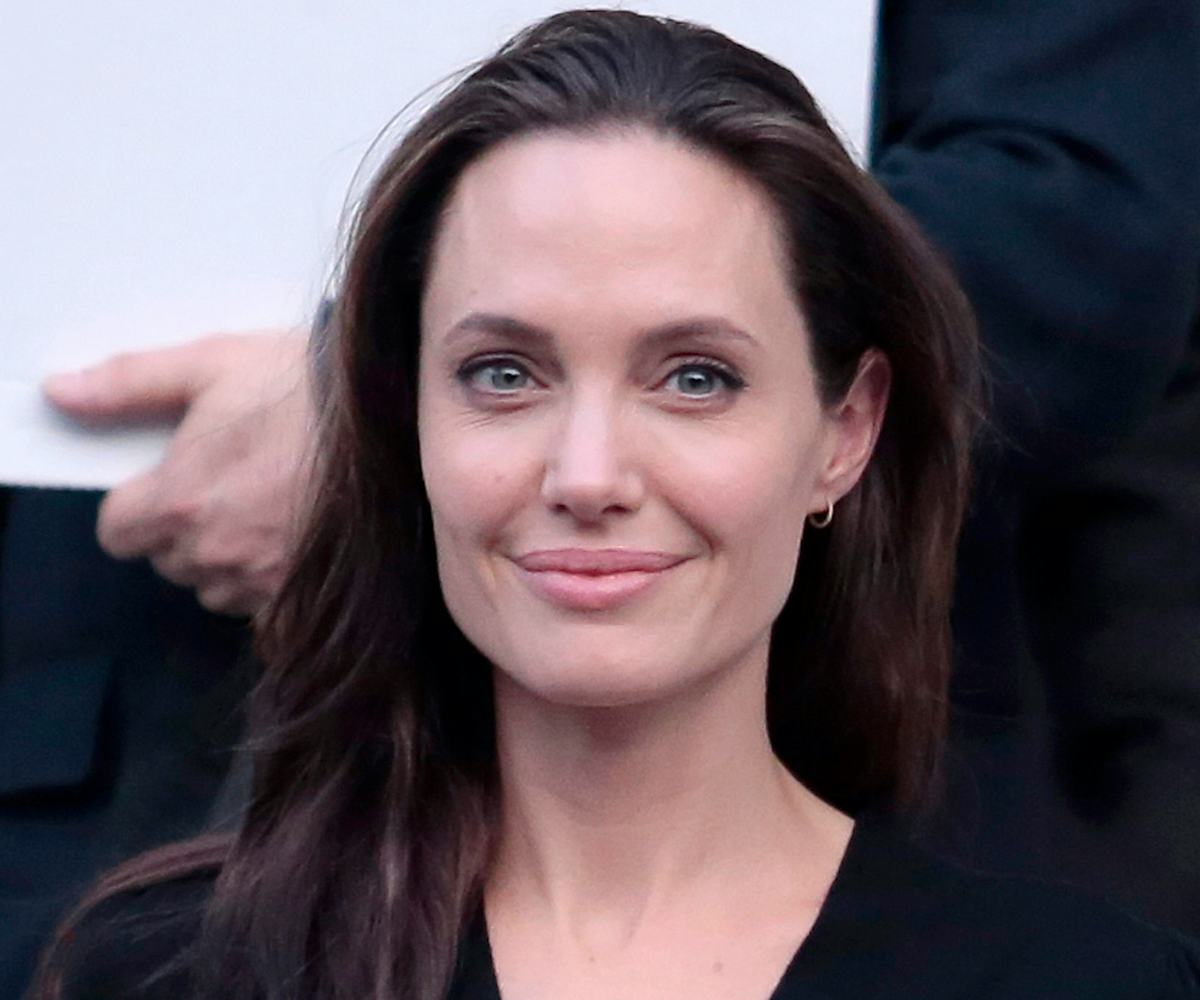 Photo by Milos Bicanski/Getty Images
8@8: Your Morning Scoop
Angelina Jolie gave a powerful lecture at the London School of Economics
Today is...
National Everything You Think Is Wrong Day!
News of the Day:
+ Angelina Jolie—or should we say, Professor Jolie—has just given a powerful lecture on women's rights at the London School of Economics at the Centre for Women, Peace, and Security. In preparation to teaching a master's course this September, the actress focused on the state of rights in refugee camps, touching on how the nature of these camps make women and girls more vulnerable to sexual violence and other crimes. Come fall, she'll be teaching a course on this very subject, focusing on "the ways in which women and gender are understood in relation to, and affected by, regional, national, and global peace and security processes in conflict and post-conflict setting," reads the school's website.
+ V important: a rosé wine club is coming our way. That's right, Yes Way Rosé and Winc have joined up to create a premium, members-only club that launches today, making sure that you never run out of your precious life water all summer long. Summer Water Societé gets you nine magnum-sized bottles of rosé strategically delivered between Memorial Day and Labor Day. Sign up (quickly, because it's a limited membership) here.
+ Good news for Insecure fans: while the season one finale was quite a cliff-hanger, we finally know when to expect season two. Issa Rae took to her Twitter to announce that the next season will be returning to HBO come July 23.
+ Photographer and Gucci muse Petra Collins has some exciting news—she has a new MoMA exhibit coming our way, for one night only. In Search of Us, taking place at MoMA on March 18, will explore the representation of the female body in art, including a performance by Junglepussy and videos by Art Baby. The show is meant to "confront traditional representations of the female body throughout the art-historical canon, which tended to exclude bodies of work by such a historical 'others' as women gender nonconforming individuals, and persons of color."
+ Speaking of Junglepussy, she's just graced us with a brand-new video for her song "Somebody" from her 2016 release, Pregnant With Success. Step into a fall cabin dream (wait, aren't we dreaming of spring?) in the hypnotizing new video, below.
+ Converse is celebrating its 100th birthday, and in honor of their centennial, the brand just launched a star-studded film honoring the legendary brand and just how young it looks. Featuring cameos from longtime fans such as Millie Bobby Brown and Yara Shahidi, director Karim Huu Do films the dreams and desires that drive the youthful crew of Chuck Taylor collaborators. Check out the film, below.
Deal of the Day:
Facemask enthusiasts rejoice: Nugg Beauty is bringing us the first-ever mask-specific subscription box, launching today on their website. For a mere $25 a month, subscribers will get to pick from four carefully curated boxes based on skin type, containing eight masks to help target a specific skin issue—whether it's dry skin or the need for an anti-aging boost. Looks like we have a lot more masking in our futures.
Advice of the Day:
"It is time that we all see gender as a spectrum instead of two sets of opposing ideals." —Emma Roberts
GIF of the Day: