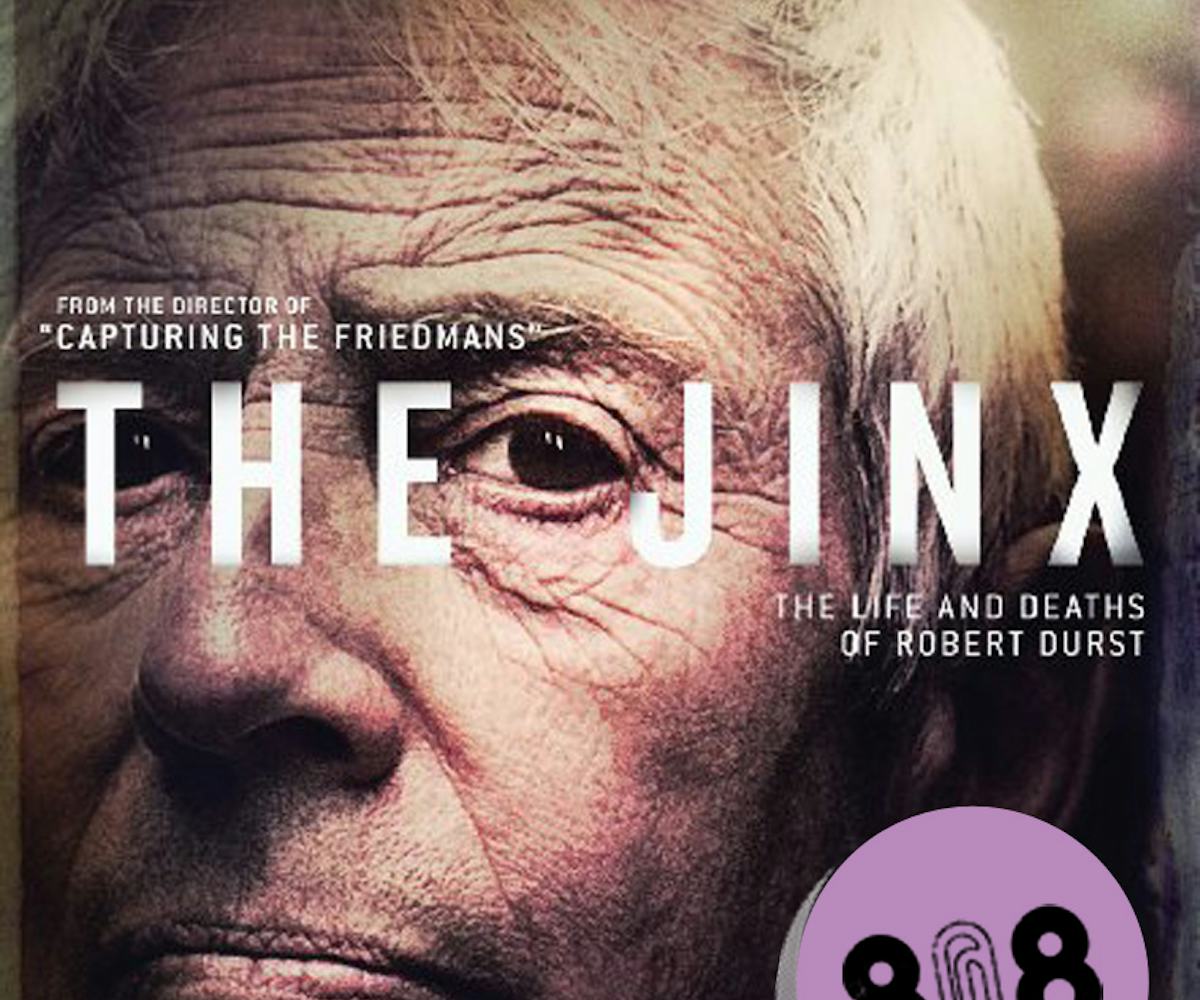 photo via HBO
8@8: your morning scoop
inside the jinx-robert durst story.
Today is...
Lips Appreciation Day! Give your pucker some TLC with these lip oils.
News of the Day:
+ After dropping her first unreleased track "RealiTi" last week, Grimes is back with another new song. Listen to "Entropy," a collaboration with Bleachers' Jack Antonoff, below.
+ There's also a new Kendrick Lamar song, "King Kunta." Today is shaping up to be great.
+ Taylor Swift's sweet-looking cat —you know, the ones reportedly worth $40 million. As Swift indicated in her Instagram, her kitten is now in some serious debt.
+ Stylist Manuela Pavesi, best known for her stunning collaborations with Miuccia Prada, passed away at the age of 65 on Saturday. Our thoughts are with her family and friends.
+ The Jinx, HBO's true-crime documentary series, came to an unexpected end as last night's season finale coincided with Robert Durst's arrest. Durst, the heir to a $1 billion real estate fortune, was arrested on a capital murder warrant for the killing of his ex-wife, Kathleen Durst, and friend, Susan Berman. He was also previously shot and dismembered a neighbor while disguised as a mute woman, but was acquitted of all charges. The Jinx may very well have led to Durst's arrest, as he had evaded the FBI for decades. The show also uncovered an important piece of evidence, via a handwriting analysis. During one moment caught on a microphone during filming, Durst whispered to himself, "What the hell did I do? Killed them all, of course." Head over to New York Times to learn more.
Deal of the Day:
Get 15% off this AWESOME muscle tee at the NYLON Shop with code AINT15. Don't hate us cuz you ain't us.
Advice of the Day:
"Anyone should be able to post what they want. That's what I do and hope it catches on." - Taylor LaShae on Instagram posting
GIF of the Day: