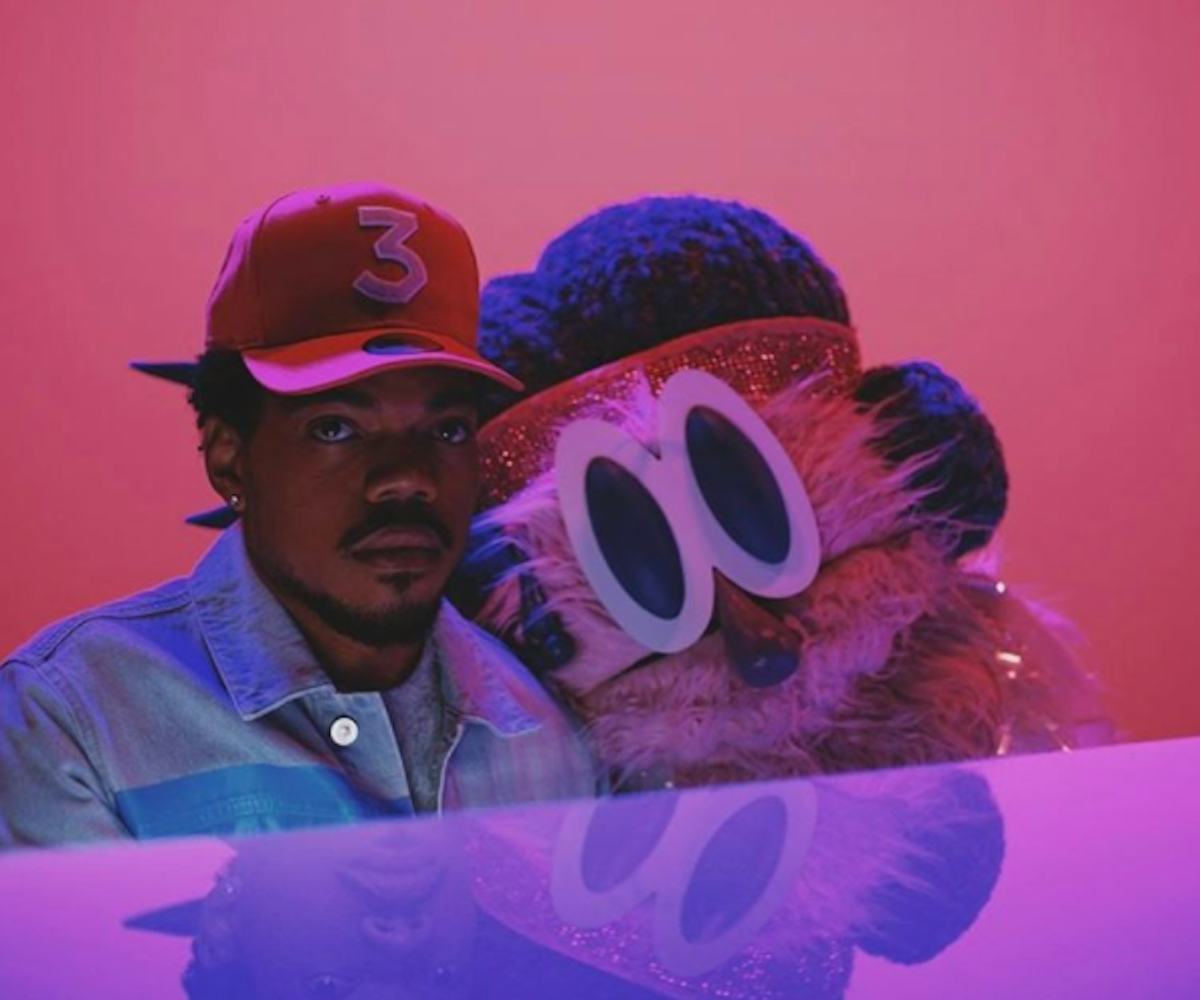 Photo via @chancetherapper/Instagram
8@8: Your Morning Scoop
Chance The Rapper is making an impact on the world
Today is...
National Freedom Of Information Day!
News of the Day:
+ About a week ago, Chance The Rapper lived up to his name by donating $1 million to Chicago Public Schools to give the children of Chicago a chance for a better education. Now, those same pupils are determined to give back to the rapper. In an open letter published on Billboard, three CPS students from Lake View High School thanked the rapper for his continued support of their peers. Of all the celebrities who call Chicago home, they emphasized, his charitable actions and commitment to mentorship and growth are not only inspiring but needed and appreciated by the youth who struggle to prosper in underprivileged areas.
+ RuPaul is officially a married man! While making a guest appearance on Hollywood Today Live, the Drag Race host announced that he tied the knot with his longtime partner Georges LeBar.
+ Sampha took to Twitter to announce the release of his upcoming film directed by artistic genius Kahlil Joseph. (You may remember his name being attached to Beyoncé's Lemonade and Kendrick Lamar's Good Kid, M.A.A.D City.) The short film is based off of Sampha's debut album Process.
+ Netflix bingers, rejoice! The second season of Master of None is officially airing on May 12. This time around, Aziz Ansari is leaving the streets of New York behind and cruising through the hills of Italy on a Vespa. Our calendars are so marked.
+ Jamie Isaac just dropped a remix of "Find the Words" featuring Soloman Faye. The London-based crooner will be releasing a remake album on March 17. 
Deal of the Day:
RMS Beauty is further promoting organic cosmetics with three additions to the brand's cult-favorite color line that will light up your face with a natural glow: Champagne Rosé Luminizer ($38), Mod Collection ($44), and Pop Collection ($44). The luminizer is available now at Sephora, and you can get your hands on the signature sets starting March 18.
Advice of the Day:
"I just love bossy women. I could be around them all day. To me, bossy is not a pejorative term at all. It means somebody's passionate and engaged and ambitious and doesn't mind leading." —Amy Poehler
GIF of the Day: