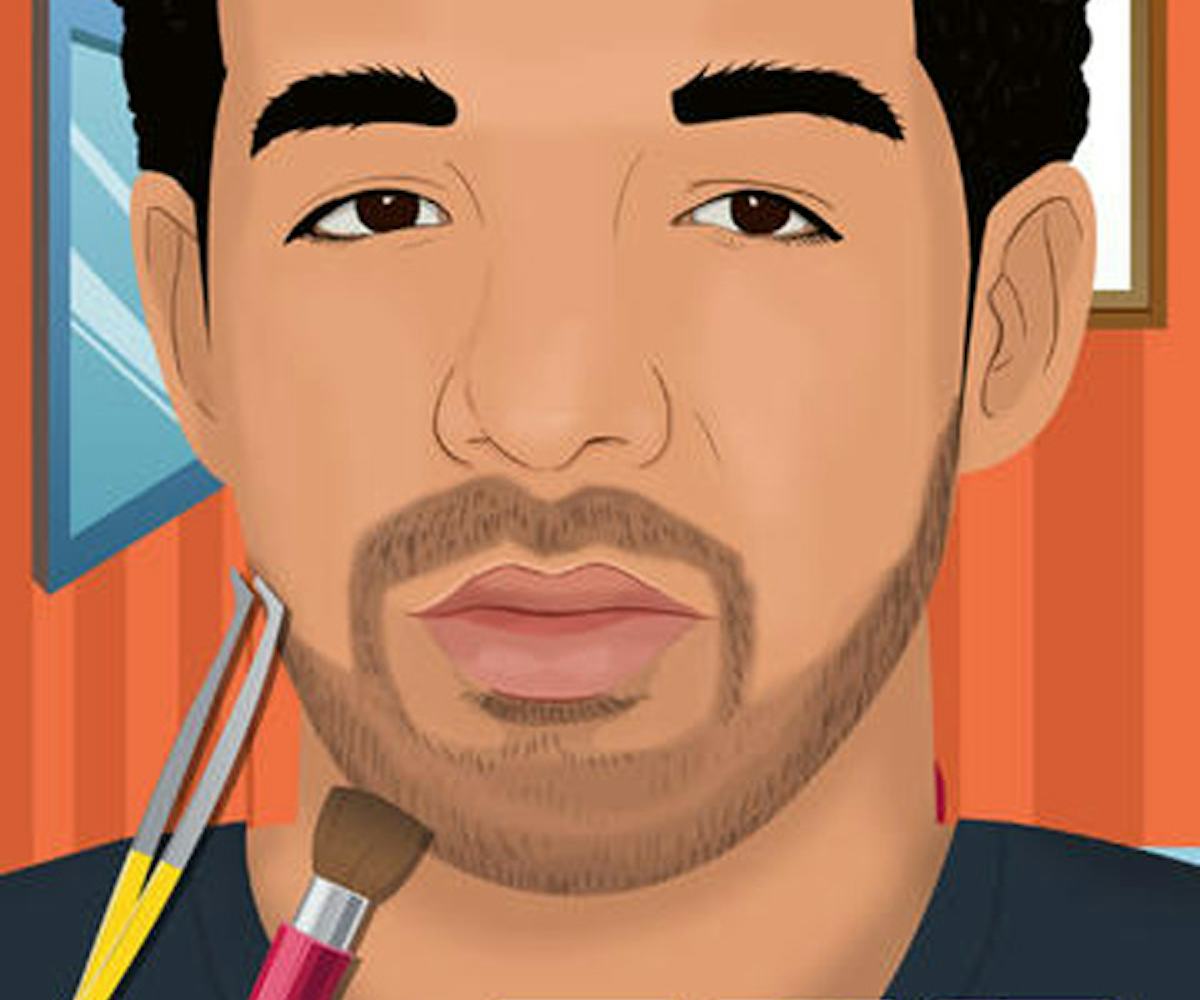 8@8: your morning scoop
the internet invented the strangest drake app ever…
Today is...
National Oatmeal Cookie Day! Get snacking.
News of the Day:
+ If you've ever felt the desire to groom Drake's eyebrows, now you can with the "Drizzy Eyebrow Pluck Makeup Spa" app. Talk about zero to 100.
+ The second Game of Thrones mixtape is here, and you can stream and download it for free. Featuring songs from Estelle, Snoop Dogg, and Ty Dolla $ign, this playlist will hold us over until season five.
+ Robert Downey Jr. is having fun experimenting with some (very short) film shorts. The actor made nine color-themed shorts, all about half a minute long.
+ The first episode of Community season six is ready to stream on Yahoo.
+ George R. R. Martin has announced that he is skipping San Diego Comic Con this year to focus on writing the next book in the Songs of Ice and Fire series, Winds of Winter, which currently does not yet have a release date.
Deal of the Day:
Donate your gently-worn bras to Journelle until March 31 to benefit their Free the Girls partnership, which helps women who have been the victims of human trafficking. Bonus: you'll also get 20% off a new bra.
Advice of the Day:
"I think women are way stronger than they know, or sometimes they do know but they don't always feel like being strong. Sometimes, you're like, 'Can I get a pass?'" - Rihanna
GIF of the Day: