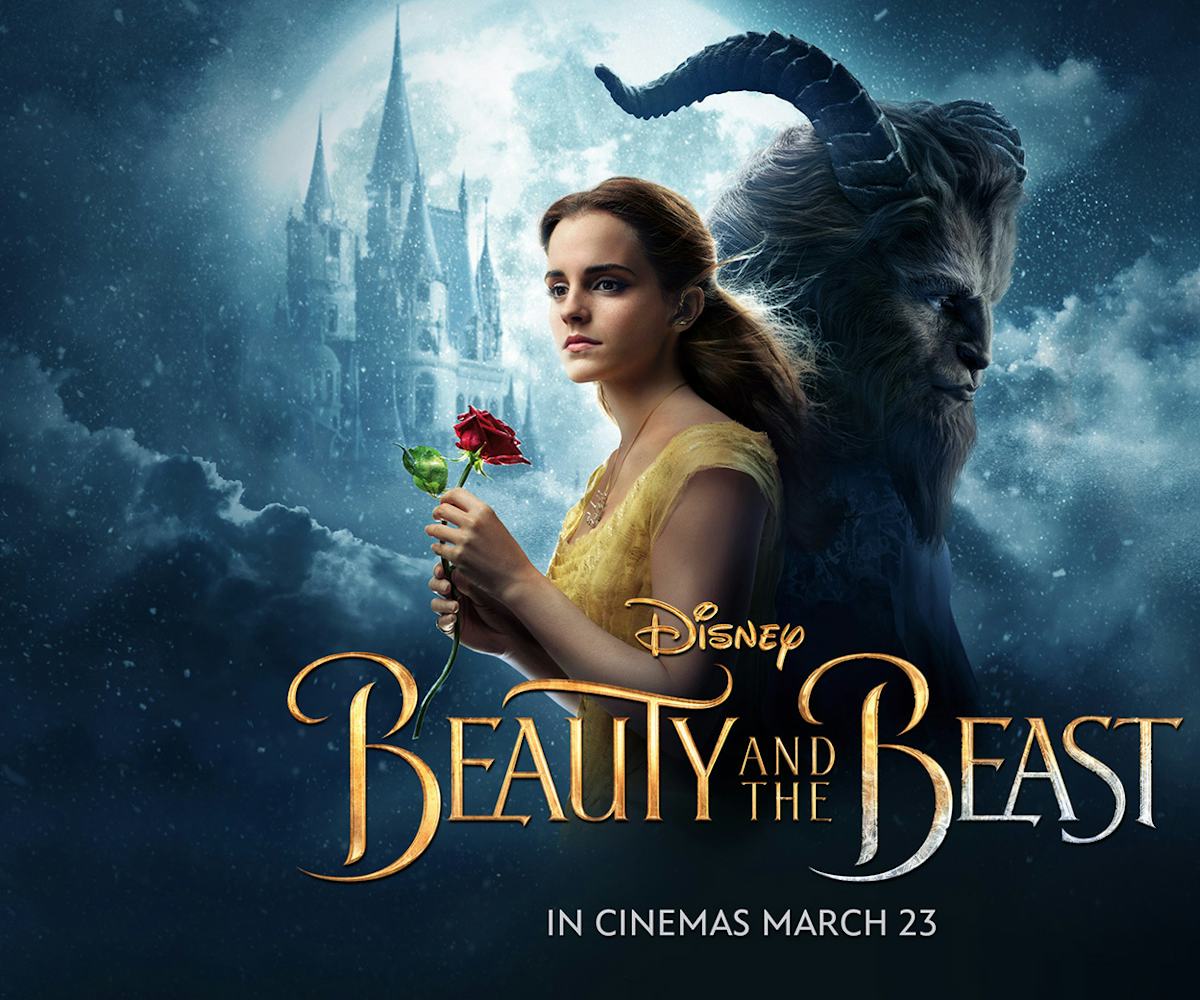 Photo courtesy of Disney
8@8: Your Morning Scoop
'Beauty and the Beast' beasted through the box office
Today is...
International Day of Happiness!
News of the Day:
+ Beauty and the Beast waltzed to a record $170 million at the U.S. box offices and $350 million worldwide. The Emma Watson-starring live-action version of the popular Disney film has proven to be a hit, with The Hollywood Reporter claiming the fairy tale movie has "landed one of the top 10 openings of all time and the biggest ever for a PG title."
+ As usual, the internet found something to turn into a meme, and this weekend's victim was none other than Donald Trump Jr. A photo of the president's eldest son awkwardly sitting on a tree trunk made the rounds on Twitter, with people going as far as comparing him to giant fictional lumberjack Paul Bunyan.
+ In other Trump news, in a new interview, Liam Payne of One Direction revealed to Rollacoaster Magazine that the president once kicked the mega-popular band out of their hotel room at Trump Tower after the members refused to meet his daughter. No word yet on whether it was Ivanka or Tiffany.
+ Rapper Rick Ross found a way to get involved in Nicki Minaj and Meek Mill's recent breakup. On his new album, Rather You Than Me, Ross used the opening track "Apple of My Eye" to claim: "I told Meek I wouldn't trust Nicki/ Instead of beefing with your dog you just give him some distance." 
Deal of the Day: 
Brace yourself for 21 Days Of Beauty at Ulta as the retailer celebrates 21 days of deals and sales. The sale started March 19, and it goes all the way through Saturday, April 8. This is your chance to get 50 percent off of your favorite brands like Too Faced and bareMinerals. 
Advice of the Day:
"Whatever the problem, be part of the solution. Don't just sit around raising questions and pointing out obstacles. We've all worked with that person. That person is a drag." —Tina Fey
GIF of the Day: