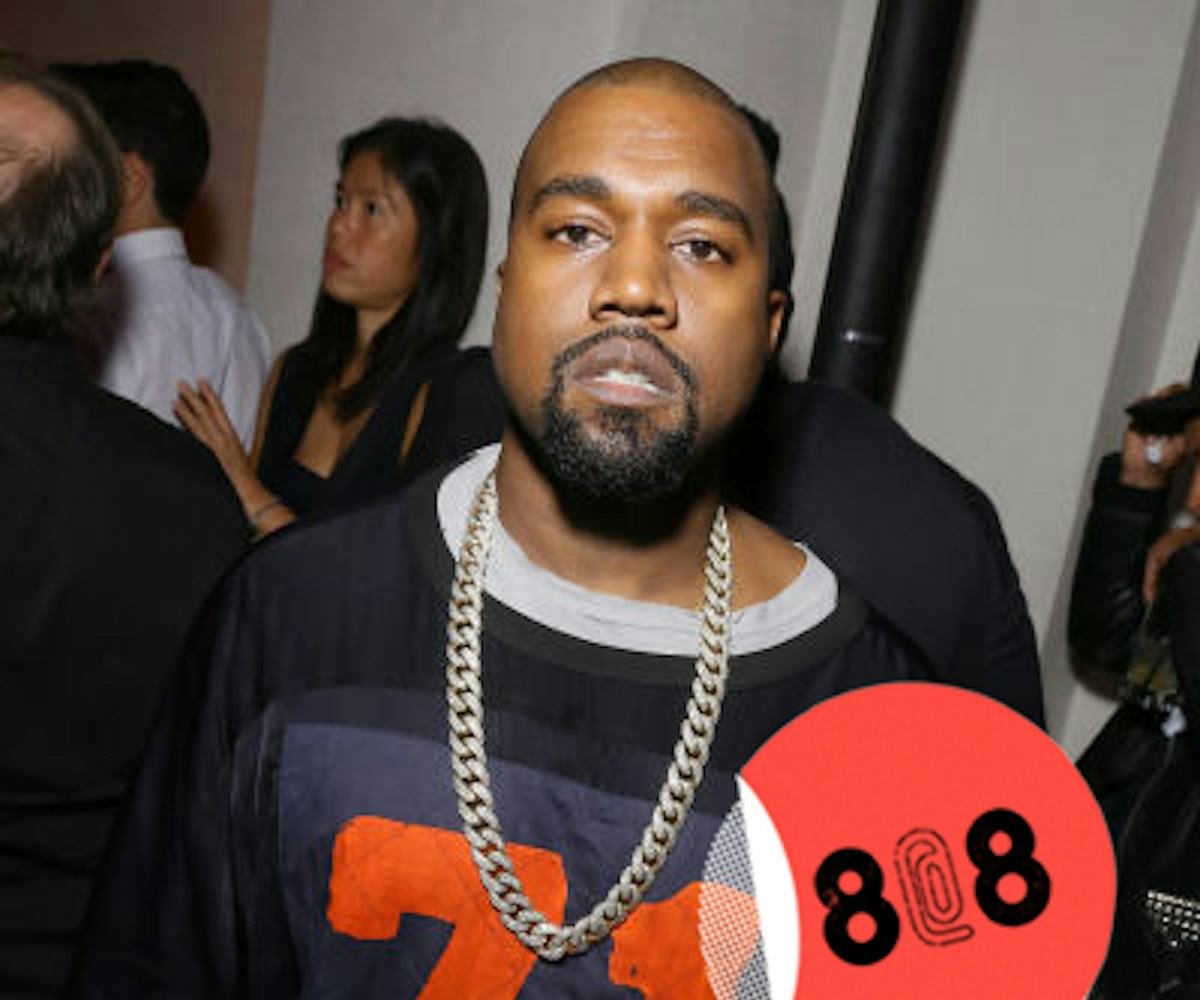 Photo by Victor Boyko/Getty Images.
8@8: Your Morning Scoop
sydney's new kanye mural is very kanye
Today is...
National Flower Day!
News of the Day:
+ A very Kanye mural has just appeared in Sydney, Australia. The 20-foot piece depicts Kanye making out with, well, Kanye, and essentially grabbing his own ass—inspired by a photoshopped image that circled the Internet last year. The artist, Scott Marsh, posted to his own Facebook, "No one can love Kanye quite like Kanye," regarding his newest work.
+ It seems that Justin Bieber and Marilyn Manson are really developing a budding friendship. After Manson posted a selfie of himself in a Bieber tee just last week (in response to the pop star rocking the "Bigger Than Satan" Manson tee on his Purpose tour) they were seen out together in LA. Bieber posted this epic photo of the two mid-selfie.
+ Mozart in the Jungle actress Lola Kirke has been cast as one of the stars of Calvin Klein's Fall 2016 #mycalvins campaign. The brand has been using their Periscope to give you a sneak peek behind the scenes during the campaign production, posting exclusive interviews with the new faces. Kirke talks to the brand about what inspires her and what makes her feel alive, commenting, "I would like to broaden the way in which women feel empowered to represent themselves. I think that authenticity is a great way to change the world." Watch the full interview here.
+ Urban Outfitters is teaming up with womenswear brand Supra Endura to put out a line of scarves for an amazing cause. $1 from each scarf purchase will go to Urban Tree Connection, a non-profit that develops greening and gardening projects in low-income communities. The scarf collection will go on sale in April, just in time for Earth Day.
+ Leikeli47 has been announced as Santigold's supporting act in her WE BUY GOLD tour, which kicks off tonight in Houston, TX. Check out her recent video for "Bitch Switch," below and grab your tickets here.
Deal of the Day:
Snag up to 70% off of Tibi prefall, fall, holiday, and select resort pieces at their online sample sale, which starts today and will run through Thursday. Click here to get some serious designer steals.
Advice of the Day:
"Beauty is when you can appreciate yourself. When you love yourself, that's when you're most beautiful." - Zoe Kravitz
GIF of the Day: