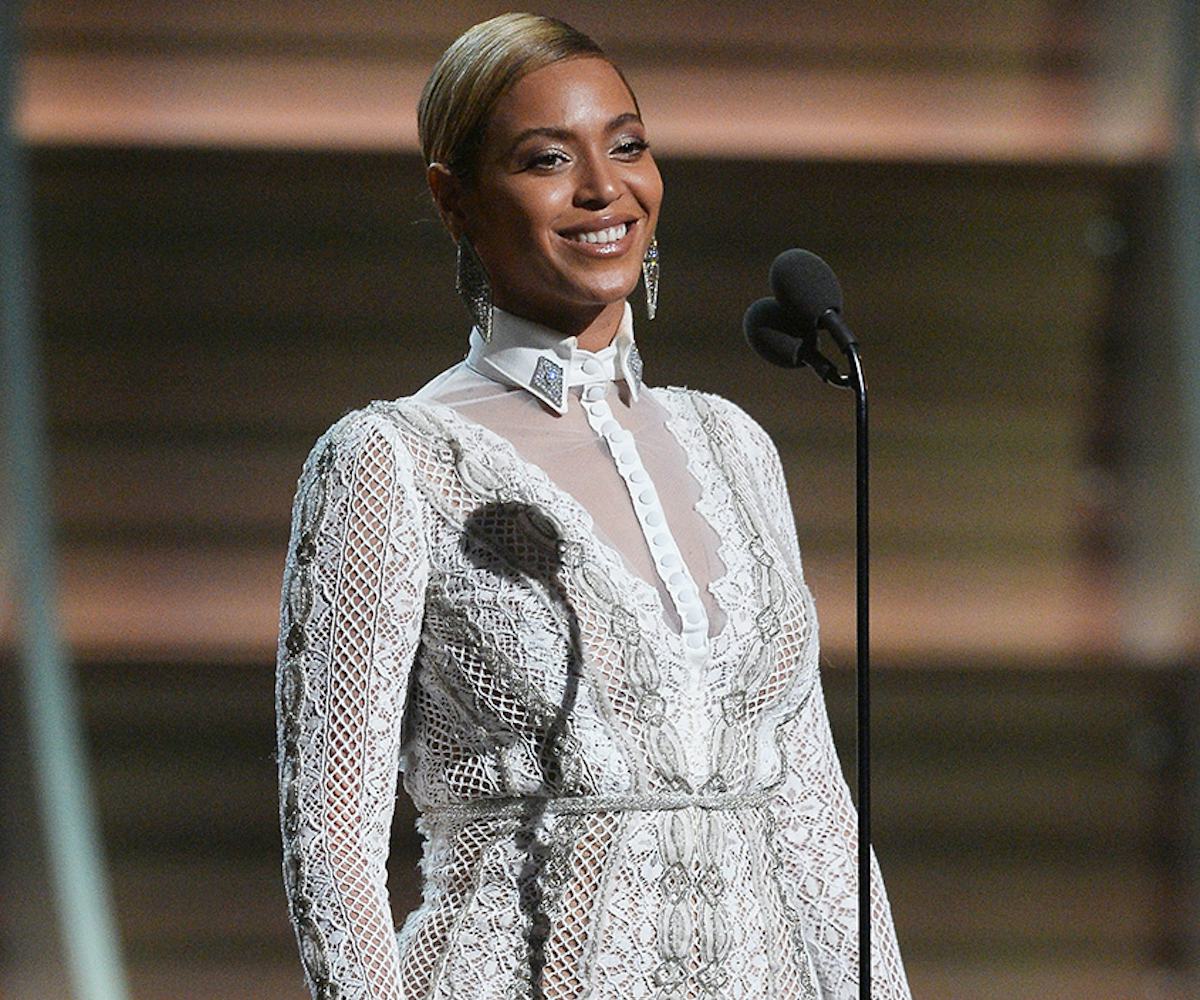 Photo by Kevork Djansezian/Getty Images.
8@8: Your Morning Scoop
Is Queen Bey dropping an album this weekend?
Today is...
National Waffle Day!
News of the Day:
+ We are officially "ringing the alarm" because according to numerous sources, Beyoncé (commonly referred to as the Queen of the Beyhive) is releasing her album—potentially as soon as this weekend. Twitter accounts like Shady Music Facts have reported that 13 new unlisted videos have been added to her Vevo channel and her iTunes page is currently down. Either our ears will be treated to the singer's life-changing vocals or it just so happens that these technical difficulties are suspiciously occurring at the same time. Either way *in Jon Snow's voice,* "Beyoncé is coming."
+ Women aren't the only ones who should be receiving some body positivity in the fashion industry. American lingerie label Aerie has just released an underwear collection for #AerieMAN that celebrates men's different shapes and sizes.The images of these various dudes are unretouched, similar to the brand's #AerieREAL campaign for women. 
+ Microsoft attempted to test out the future of artificial intelligence technology through none other than Twitter. The chatbot's responses were crafted based on ones it would receive from humans—to no one's surprise, shit got real in the worst way. Robot Tay's tweets started fuming hateful and sexually fueled comments, with a few Hitler references. Yikes.
+ NYC's Webster Hall is going to be experiencing a major blast from the past this weekend. LCD Soundsystem will be performing at the venue, according to a tweet the band posted yesterday on Twitter. The band's Twitter featured an image of a poster that read, "LCD Soundsystem will rise from the dead this Easter Sunday." 
+ Colombian musician Lao Ra has released another upbeat track called "Daddy Issues," inspired by the conservative and strict South American culture she grew up in. The song focuses on the absence of a father figure and has a sound similar to that of M.I.A. Listen to the whole track below for a sweet weekend hit.
Deal of the Day:
The Tone It Up x Bandier collection is here. Shop workout pieces designed by Tone It Up's fitness gurus Karena and Katrina here, and save on shipping on all orders of $175 or more.
Advice of the Day:
"Your victory is right around the corner. Never give up." —Nicki Minaj
GIF of the Day: