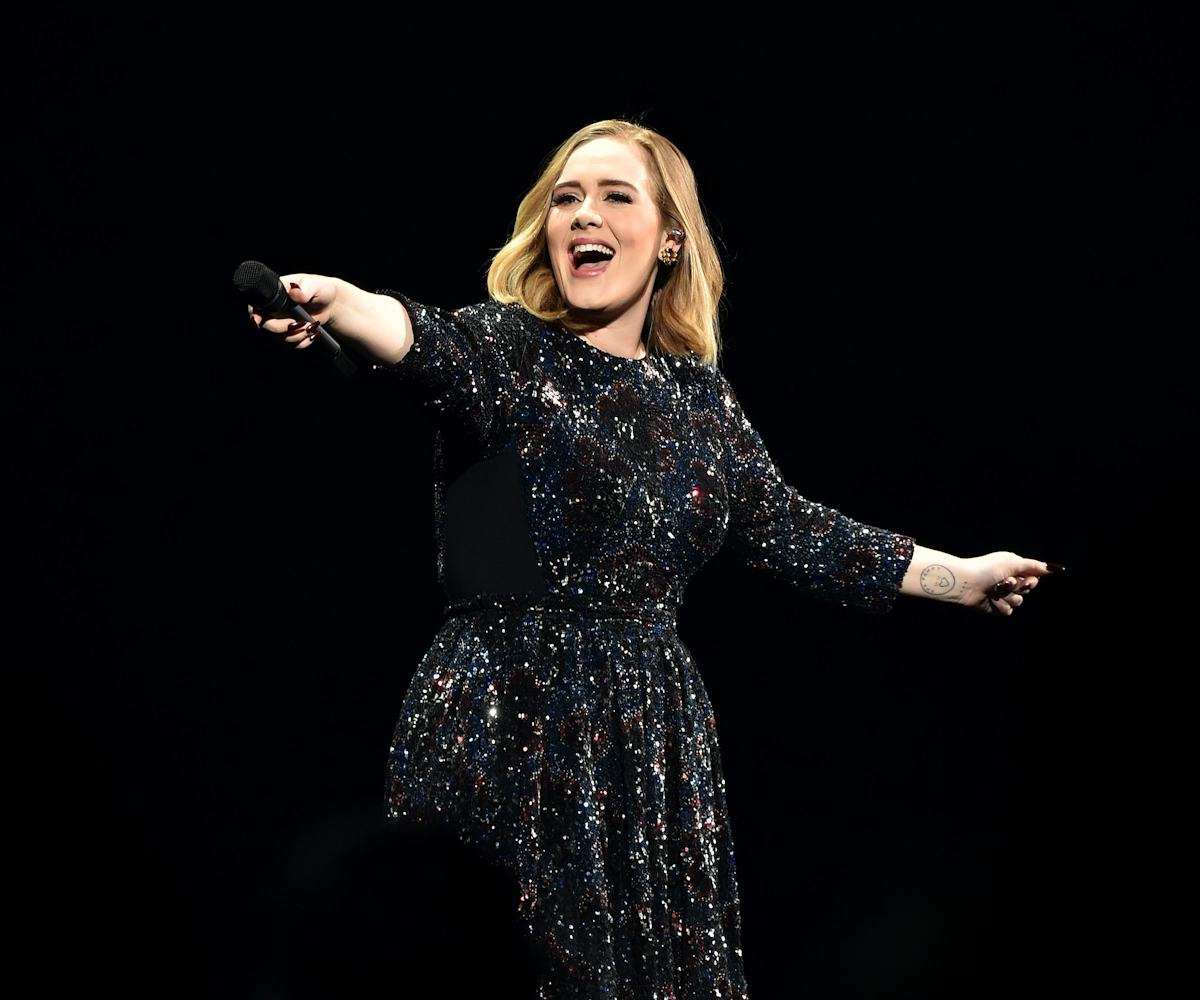 Photo by Gareth Cattermole/Getty Images
8@8: Your Morning Scoop
Adele times two? Yes, please.
Today is...
National I Want You To Be Happy Day!
News of the Day:
+ One Adele is magnificent enough, but to be blessed with two? That's exactly what the crowd got at her show in Perth earlier this week. DJ Feminem, the popular drag queen performer, impersonated Adele by dressing like her and singing one of her hit songs... and totally rocked it. Adele was reportedly very impressed and the two celebrated the evening by posing for a series of selfies together.
+ Singer, songwriter, and instrumentalist Alex G just released two new songs, "Bobby" and "Witch," off his upcoming album Rocket. The musician recently gained more recognition after he collaborated with Frank Ocean for Endless and Blond. Rocket is Alex G's eighth full-length release and it will drop on May 19th on Domino, but you can check out the new singles below!
+ Best Coast is headlining a huge concert and not only is it featuring a variety of awesome musicians, it's also helping a good cause too. "Don't Sit Down: A Benefit For Planned Parenthood" will take place at the El Rey Theater in Los Angeles on March 4. Aside from Best Coast, the benefit will also feature Grouplove, Jimmy Tamborello, Lili Hayes, Lovely Bad Things, MUNA, Nina & Louise of Veruca Salt, The Side Eyes, Wavves, and Liz Phair. Tickets are on sale now, grab yours here. 
+ It's time to brush up on your spells, buy a new broom, and head to Platform 9 3/4! If you've been dreaming for the day to attend Hogwarts School of Witchcraft and Wizardry, then you can (finally) pack your bags. The Bothwell School of Witchcraft, located at Herstmonceux Castle in East Sussex, England, will be accepting its first class of students this August. The three-day experience is made complete with a sorting ceremony, house competitions, magical creatures, classes, and more. Check out the trailer below.
+ Max Mara and visual artist Shantell Martin just released a new line of sunglasses called "Prism in Motion" for Max Mara's Spring/Summer 2017 eyewear collection. There are exactly 1,000 pairs for sale, and each is one-of-a-kind. With the idea of "wearable art" in mind, the fabulous frames can be purchased both online and in-stores.
Deal of the Day:
If Women's History Month has inspired you to buy a new pant suit, then we can tell you where to look. California-based brand Art of the Gentlewoman is making their debut with a capsule collection for Spring/Summer 2017. Designers Melissa & Melissa introduce wardrobe pieces that are "rooted in core dressing with a sartorial edge." The collection is meant to be universally flattering with function in mind. Their price range is $68 - $280. 
Photo courtesy of Art of the Gentlewoman
Advice of the Day:
"Trust in yourself, believe that your voice matters, and know that your words are good enough." - Amber Gordon 
GIF of the Day: