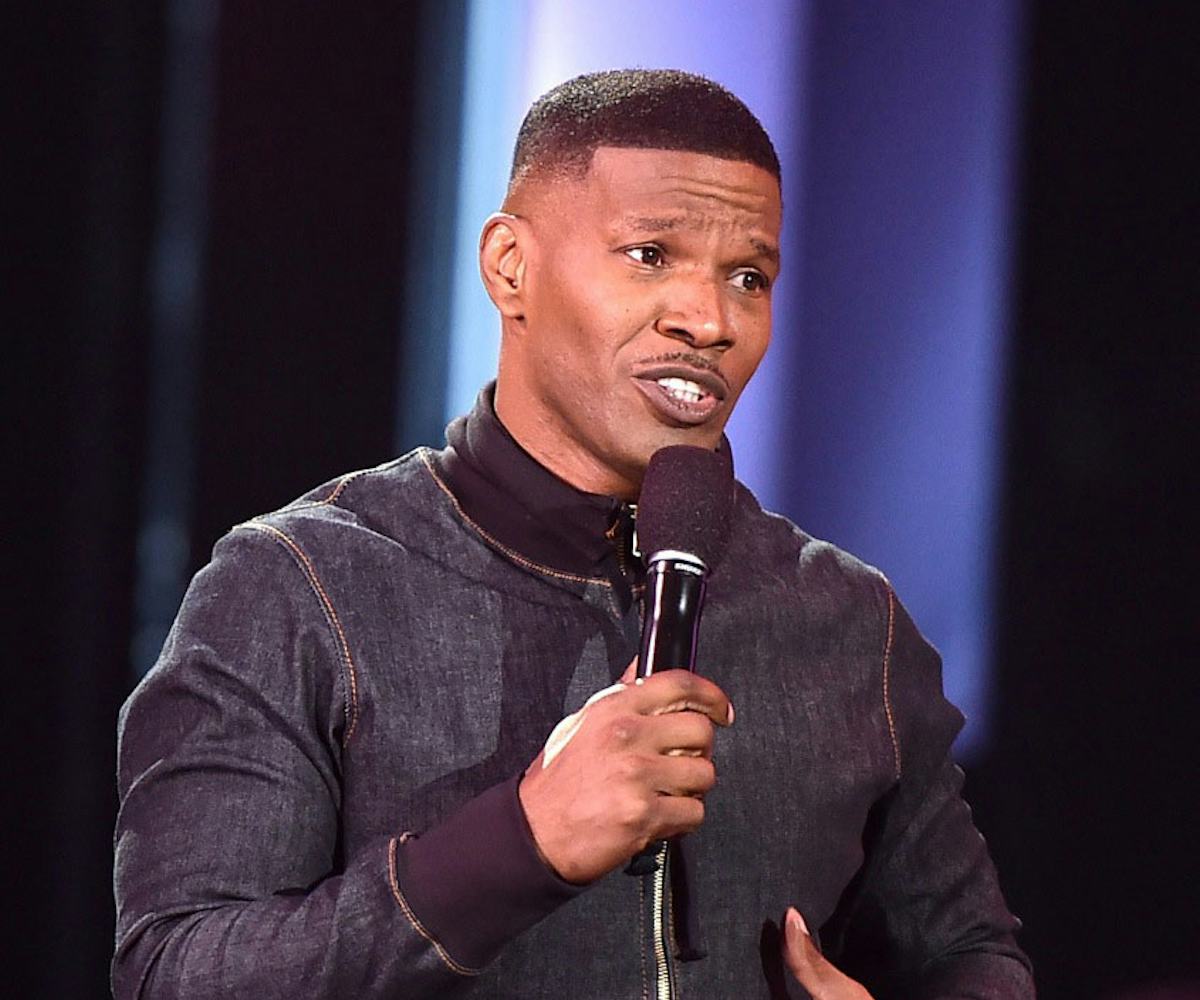 Photo by Kevin Winter / Getty Images
8@8: your morning scoop
jamie foxx made an insensitive joke about bruce jenner's transition
Today is...
National "I Am In Control" Day! We think it's a pretty good mantra for a Monday.
News of the Day:
+ Coachella and Lollapalooza are banning selfie sticks. Sorry, everyone.
+ Kate Middleton wore a hot pink Mulberry coat for her last pre-birth official engagement, because pink rules.
+ Jamie Foxx made an extremely insensitive joke about Bruce Jenner's possible transition to womanhood at the iHeartRadio Awards last night. "We got some groundbreaking performances here, too, tonight," he said. "We got Bruce Jenner, who will be here doing some musical performances. He's doing a his-and-her duet all by himself." Later, he said, "Look, I'm just busting your balls while I still can." 
+ Justin Timberlake gave a sweet shout out to his wife and soon-to-be mother of his child, Jessica Biel while at the iHeartRadio awards: "You can't have innovation without creation, so finally, I want to thank my best friend, my favorite collaborator — my wife, Jessica, at home, who's watching... Honey, I can't wait to see our greatest creation yet. Don't worry, Daddy's heading home right now to innovate by learning how to change a poopy diaper and get my swaddle on."
+ We love Instagram, but their censorship seems to be getting a little out of hand—like when they censored this photo of artist Rupi Kaur on her period.
Deal of the Day:
It's time to bare those shoulders – get 25% off select tees and tanks at Madewell.
Advice of the Day:"
"I don't really care what other people think. People say like, 'Ew, you're a freak,' and I'm just like, 'Cool.'" - Alaia Baldwin
Gif of the Day: