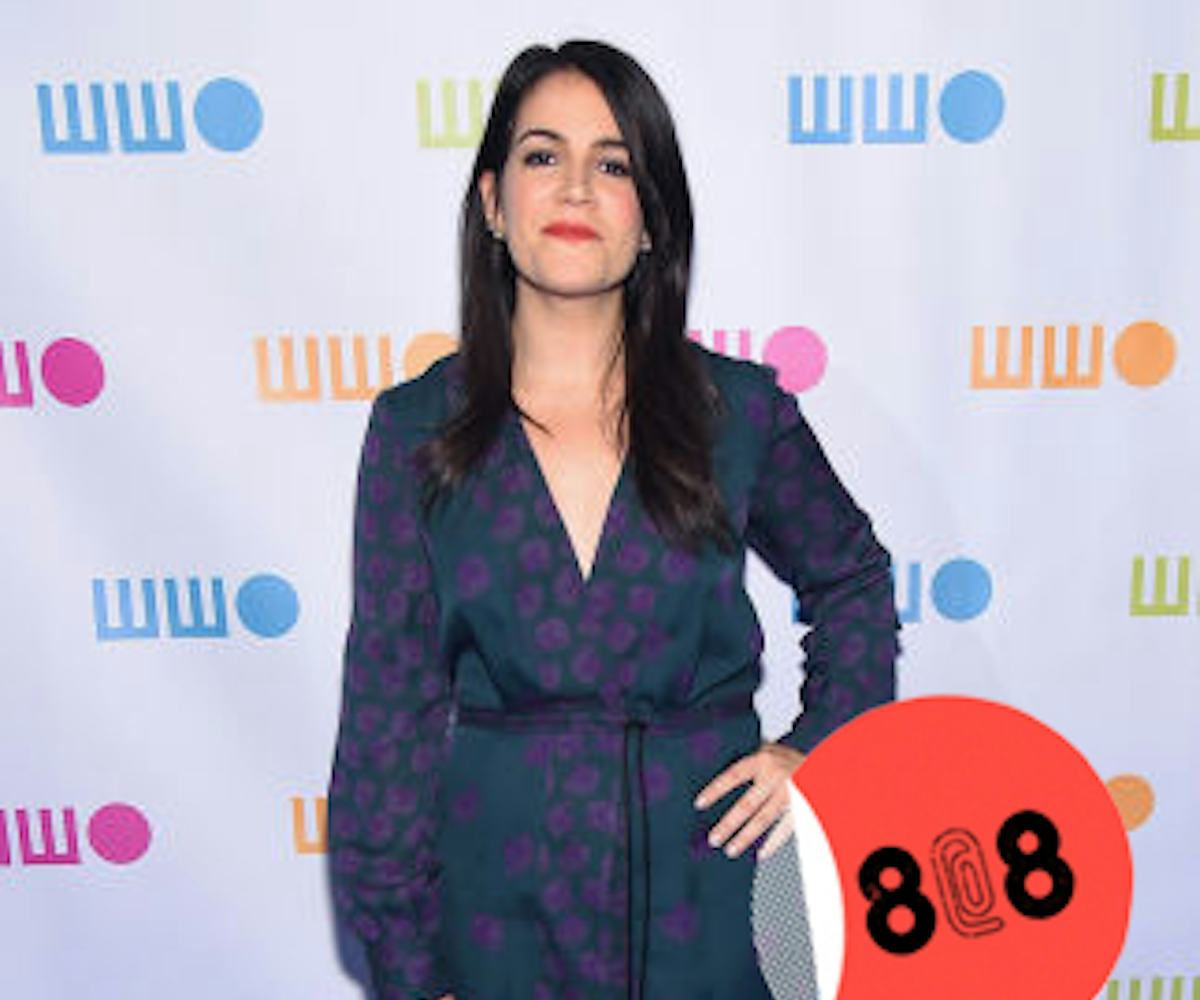 Photo by Michael Loccisano/Getty Images.
8@8: Your Morning Scoop
abbi jacobson of 'broad city' is publishing a book
Today is...
National Snack Day!
News of the Day:
+ Abbi Jacobson from Broad City is entering the publishing world in the form of an illustrated book. According to Entertainment Weekly, the comedian's book is called Carry This Book, and is an exploration of what fictional and real people carry in their bags. The book will be released on October 11, so until then, we'll be re-binge-watching Broad City to hold ourselves over. Yas Queen!
+ During a TimesTalks with Tina Fey, she confirmed that the Mean Girls musical is indeed happening, and she's in the process of writing a script with her husband and playwright Nell Benjamin, who helped adapt Legally Blonde into a musical. That's so fetch.
+ If you love the prospect of one day becoming an actual cat lady, then this job might just be for you. Cat Cafe Manchester (unfortunately, only in England) is hiring a Cat Nanny for its new coffee shop to look after the cats and encourage interaction between them and the customers. Sounds like Grace Coddington's dream.
+ Mischa Barton is headed back to TV, this time as a contestant on the 22nd edition of Dancing with the Stars, which premieres at the end of the month. Barton is one of the few names that has been confirmed so far, along with Fuller House star Jodie Sweetin. How not rude at all! 
+ The frontwoman of Dum Dum Girls, Kristin Welchez, just released the catchiest techno-inspired song off her debut solo album, called "X-Communicate." The much-anticipated album, which shares the title of the lead single, is officially out May 27, but you can get a taste of her '80s influences by listening to the song below. 
Deal of the Day:
It's Vinyl Appreciation Week at Urban Outfitters, and what better way to celebrate than to splurge and stock up on a few records from your fave artists? All Urban On members get 15 percent off all vinyl records, in store and online until Monday. Treat your ears to the best of the best (Drake, Tigers Jaw, and more Drake), and explore their diverse selection here.
Advice of the Day:
"If everything was perfect, you would never learn and you would never grow." —Beyoncé
GIF of the Day: