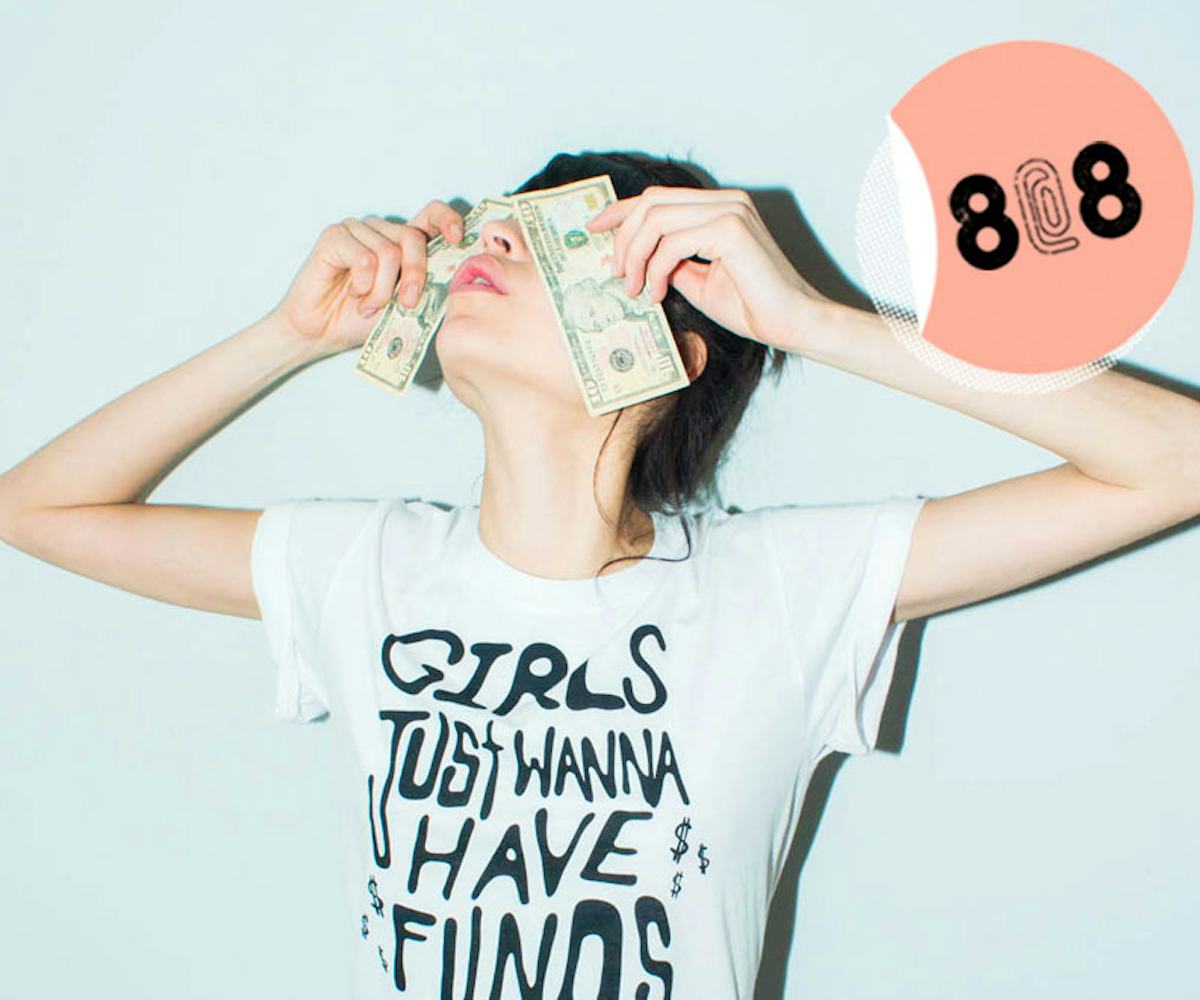 Photo by Isa Wipfli
8@8: your morning scoop
there's a new campaign for greenback gender equality!
Today is...
National Cheese Doodle Day. Tomorrow, Orange Finger Awareness Day.
News of the Day:+ There's a new campaign to get a woman on the $20 bill—and we think it's about time. Sorry not sorry, Andrew Jackson. 
+ Meet Etti-Cat, the verbose ettiquette overlord of MTA journeys past. 
+Up-and-coming British psych-rocker Only Real just released his video "Can't Get Happy." Ironically enough, it makes us very happy.
+Solange showed us that she is impervious to jet lag, and made the runways of the Paris airport her own. Channeling her flawlessness will lend you some commuter cool this morning. 
+Big Sean's Dark Sky Paradise debuted on top of the U.S. charts. You should probably give it a listen if you haven't already. 
Deal of the Day: Because it's almost spring, 30% off at Madewell stores and at madewell.com (using the code "thisclose") until midnight tonight.
Advice of the Day: "The way I see it, you should live every day like it's your birthday." - Paris Hilton 
GIF of the Day: