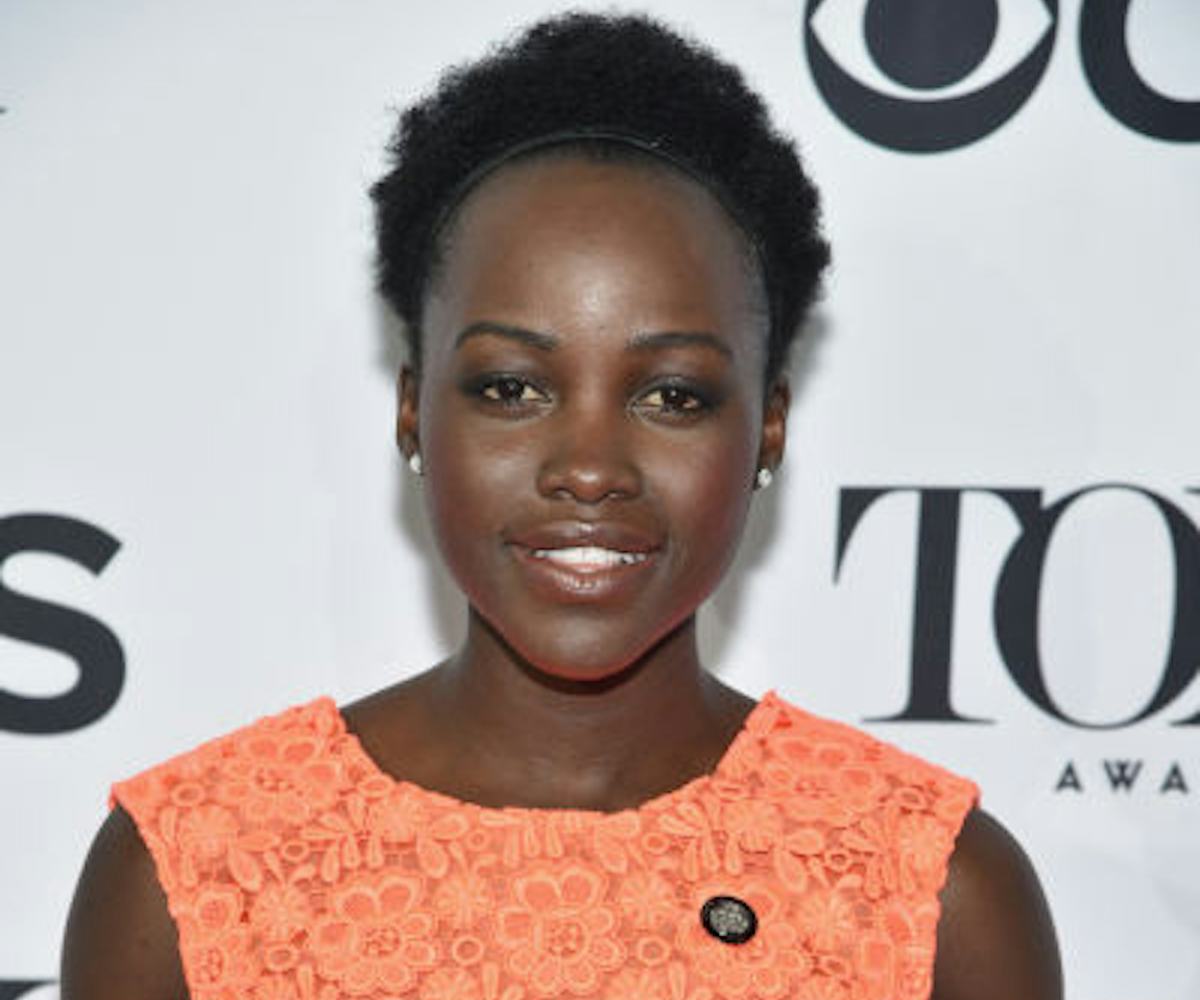 Photo by Dimitrios Kambouris/Getty Images
8@8: Your Morning Scoop
The trailer for Lupita Nyong'o's new movie, 'Queen of Katwe,' is here
Today is...
Eat What You Want Day!
News of the Day:
+ The trailer for Disney's new film, Queen of Katwe, was just released. Starring Lupita Nyong'o, David Oyelowo, and newcomer Madina Nalwanga, the film follows Harriet Mutesi (Nyong'o), the mother of a young Ugandan girl who rises to become a world-class chess champion. Queen of Katwe opens with a limited release on September 23. Until then, check out the first trailer below.
+ After releasing her new album HOPELESSNESS this week, musician and artist Anohni will be showing her work at an exhibition in the Kunsthalle Bielefeld museum in Germany. Anohni: My Truth will run from July 23 to October 16 and will feature original work as well as curated pieces by artists who have influenced Anohni, including photographer Peter Hujar and dancer Kazuo Ohno.
+ Jack McCollough and Lazaro Hernandez, the designers behind Proenza Schouler, have enlisted up-and-coming fashion photographer Harley Weir to shoot a short film, PS I Love You (Ithigi Lithigove Yithigou), for their pre-fall 2016 collection. The film explores female social dynamics from mother-daughter relationships to siblings, lovers, and friends. Check out the video below.
+ Film photography fanatics rejoice! Berlin-based Impossible Project, responsible for the resurgence of Polaroid-style film, has just launched a new camera called the I-1, an easy-to-use and mostly automatic analog camera that very closely recreates what it was like to shoot on an original Polaroid. You can snag it for $299 at Impossible Project or at the MoMa Design Store.
+ UK-based NAO has just released a video for her latest single "Fool To Love," in which actor Ashley Walters is fighting what seems to be an invisible force. Could it be love itself? Check out the new video below.
Deal of the Day:
Not able to make it to FORM Arcosanti music festival this weekend? Never fear, you can download the 2016 artist compilation here, which includes 20 tracks from festival performers such as Dan Deacon, Perfume Genius, Skrillex, and more.
Advice of the Day:
"Don't block your blessings. Don't let doubt stop you from getting where you want to be." - Jennifer Hudson
GIF of the Day: