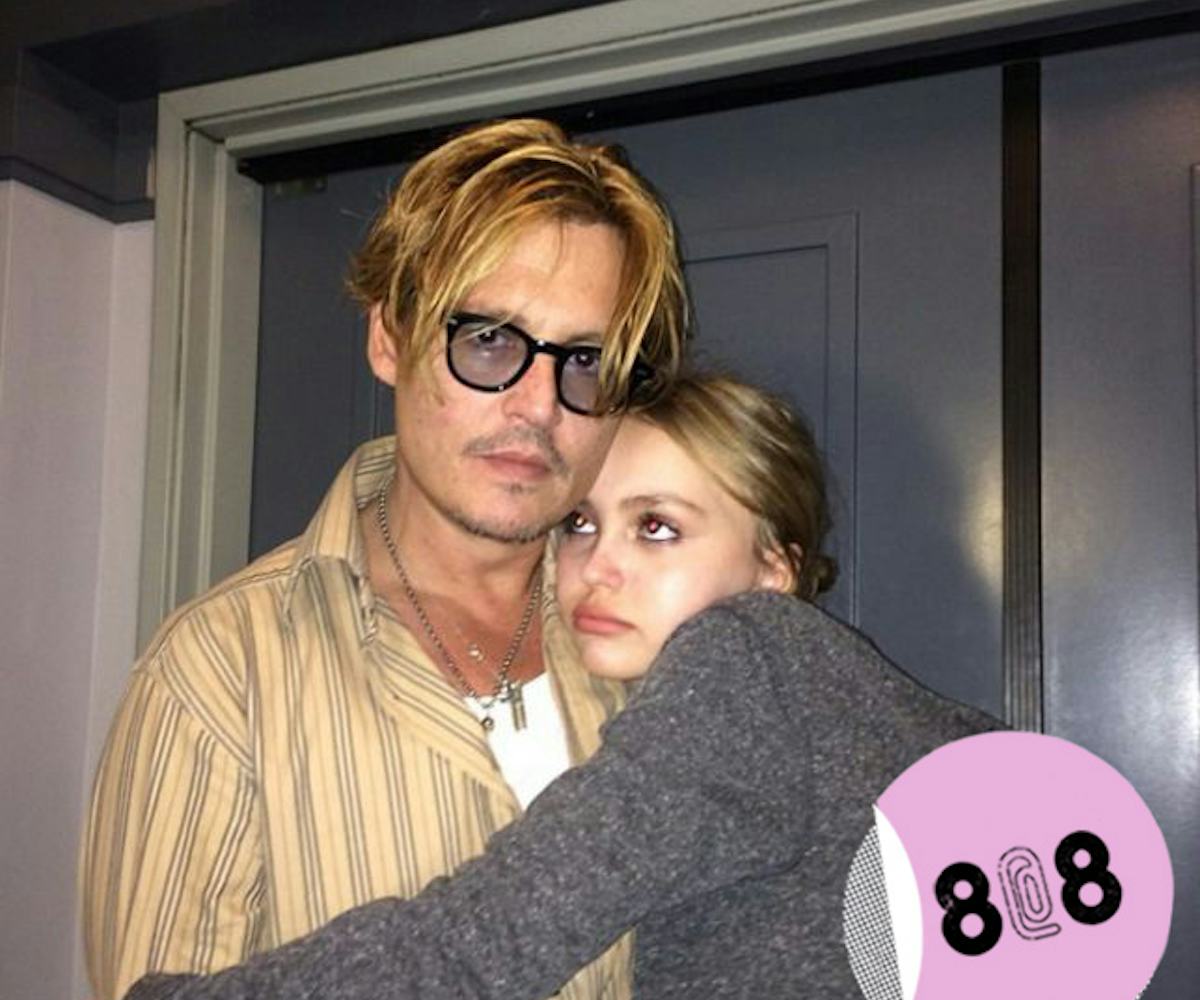 photo via @lilyrose_depp instagram
8@8: your morning scoop
lily-rose depp has a monumental new role
Today is...
National Chocolate Chip Day
News of the Day:
+ Lily-Rose Depp is set to star alongside Natalie Portman in Planetarium, a 1930s Parisian drama. According to Variety, who spoke with the film's director Rebecca Zlotowski, "the film follows the journey of sisters who are believed to possess the supernatural ability to connect with ghosts.
+ The trailer for Scream Queens dropped yesterday and, well, the Ryan Murphy show looks pretty damn good. Still, most details on the series are under wraps. However, Murphy did divulge one interesting tidbit to Vulture about the upcoming series: "I'm telling [the actors], 'Okay, three or four of you will survive.' I'm pitting them against each other in some weird, fucked-up Hunger Games way."
+ Like pie and super-rad clothing? Well, head over to the Opening Ceremony blog to see our digital design director Liz Riccardi bake a cherry pie in glitter platforms (naturally) in honor of Ammerman Schlösberg's cherry-licious spring collection.
+ Luc Besson, director of Leon and Lucy, is making a sci-fi movie with Cara Delevingne titled Valerian and the City of a Thousand Planets.
+ The King of Blues, BB King, has sadly passed away. Our thoughts are with his family and friends.
Deal of the Day:
Take 30% off Missguided's vacation shop with the promo code HOLLADAZE.
Advice of the Day:
"Many geniuses, I think, have insecurity as a weakness—his doubts and his neurosis made him great." - Gaspard Ulliel on Yves Saint Laurent
GIF of the Day: