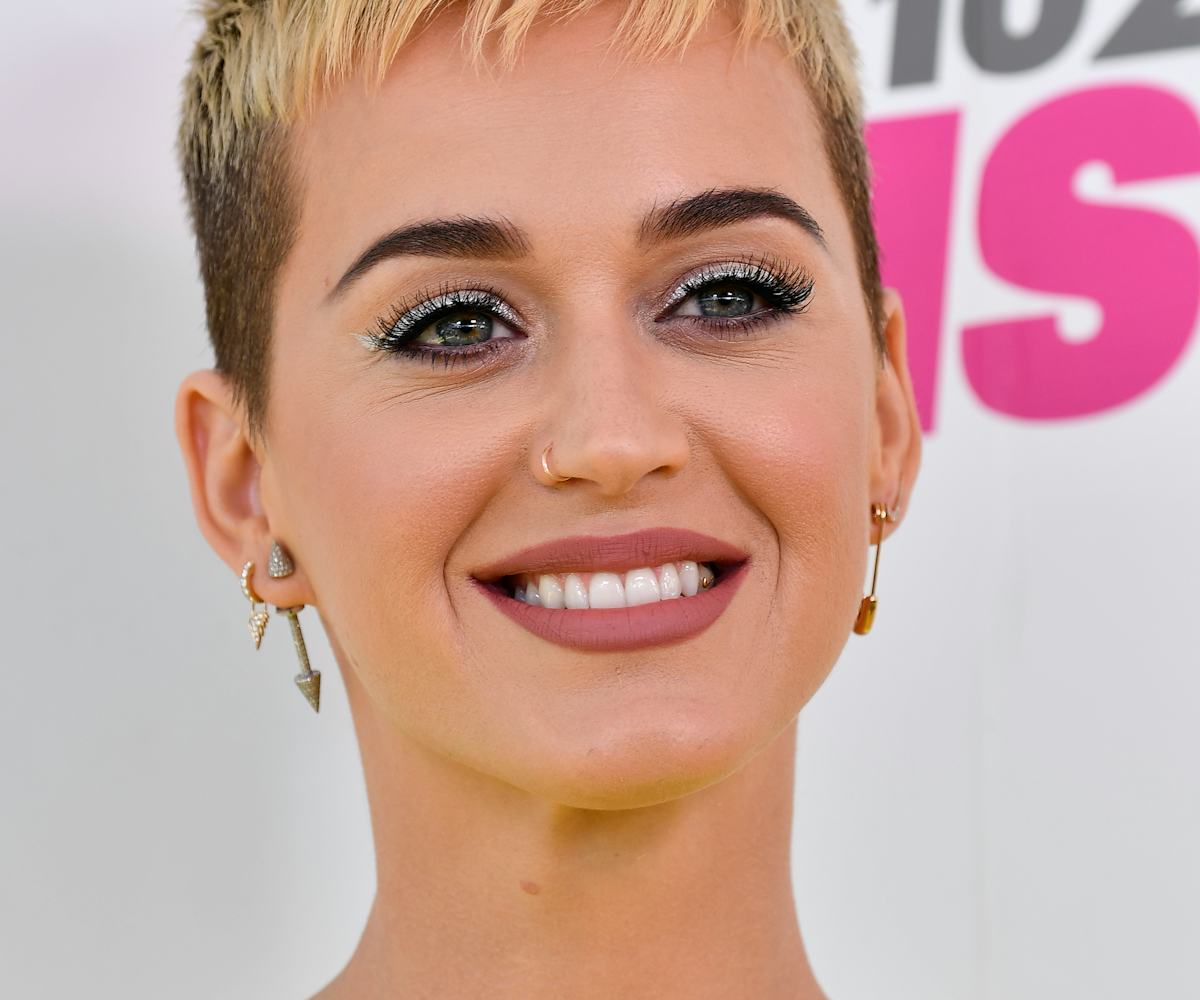 Photo by Frazer Harrison/Getty Images
8@8: Your Morning Scoop
Katy Perry might join the new 'American Idol'
Today is...
National Chocolate Chip Day!
News of the Day:
+ Katy Perry is in talks with ABC about joining American Idol as a judge for the singing competition's reboot, and according to TMZ, the deal is almost closed. So, maybe we'll see her on the judge's panel when the show premieres, if she's not being cooked and eaten first.  
+ Paris Jackson, daughter of Michael Jackson, posted a powerful message about body shaming on Instagram. "Being naked is part of what makes us human," she wrote. "It's actually a beautiful thing and you don't have to make it sexual the way many hollywood stars (and the media) do. [N]ot only is your body a temple and should be worshipped as so, but also part of feminism is being able to express yourself in your own way, whether it's being conservative and wearing lots of clothes or showing yourself." Preach.
+ In Lee Park in Charlottesville, Virginia, on Saturday night, cops broke up a group of torch-wielding protestors, which drew comparisons to the Ku Klux Klan and were gathered in front of a statue of Confederate General Robert E. Lee. They were chanting "You will not replace us," "Russia is our friend," and "Blood and soil." Well-known white supremacist Richard Spencer was also there. 
+ Kim Kardashian shared a message of support for Planned Parenthood on Sunday, posting a photo of her and her sisters at the non-profit and captioning it with: "My sisters and I visited Planned Parenthood recently and learned that the House of Representative forced through a bill that strips health care coverage from millions of people and raises health care costs, including Planned Parenthood patients. They are such an amazing place that provides so much to so many! #istandwithpp."
+ Harry Styles had his first-ever solo show over the weekend and he made sure it was memorable. The former One Direction member covered Kanye West's  "Ultralight Beam," and it was actually really good. 
Deal of the Day:
Moda Operandi's spring sale launched and things are selling out fast! Check out their sale selection where everything is 50 percent off with the code FRIENDS. The sale runs through August and new items will be added throughout the summer, so you might want to bookmark this one. 
Advice of the Day:
"I am not a princess. I don't want to be referred to as a princess—I find that super creepy" —Melissa McCarthy 
GIF of the Day: