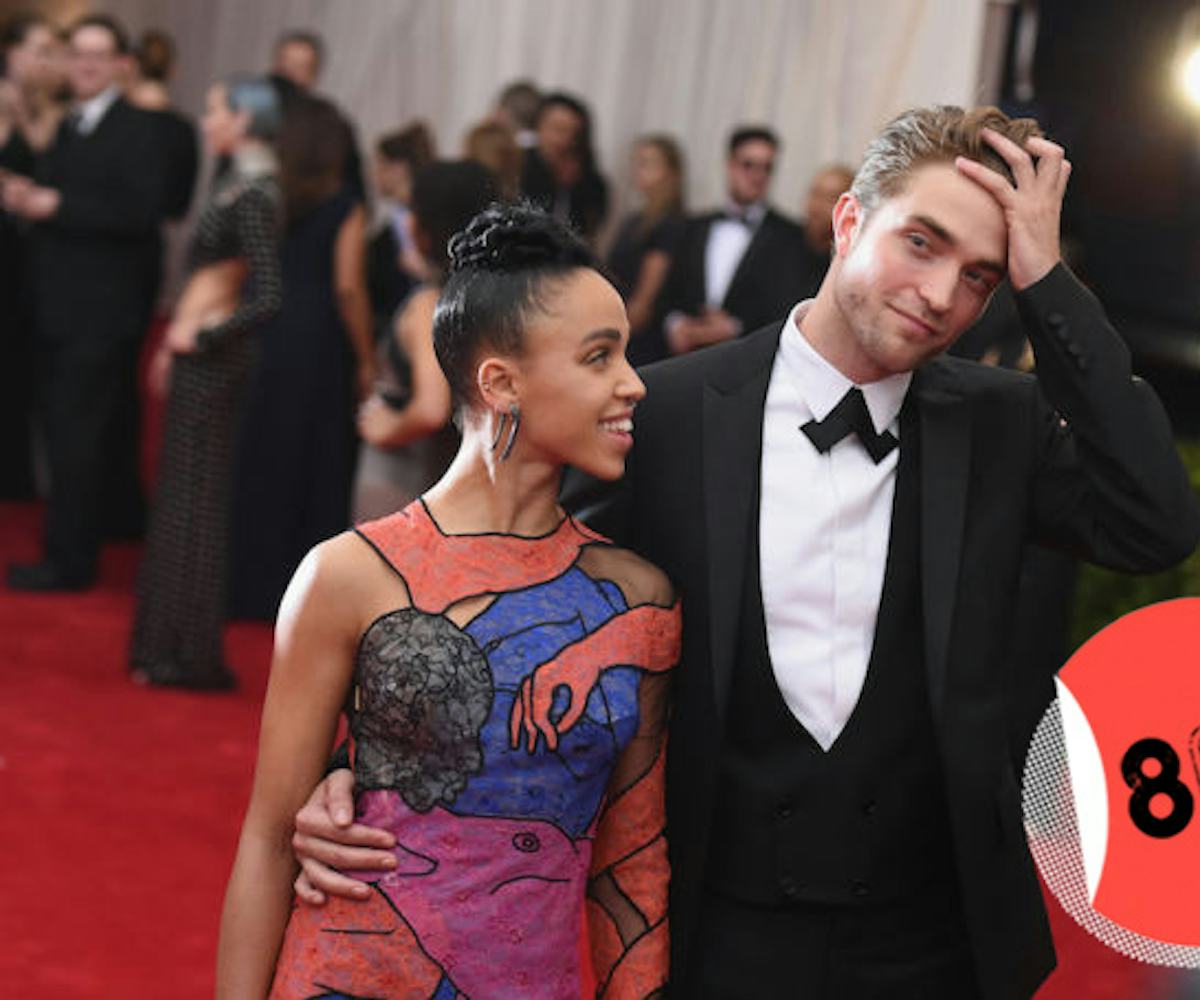 photo by Mike Coppola / getty images
8@8: your morning scoop
fka twigs talks about her online abuse
Today is...
No Dirty Dishes Day (oops)
News of the Day:
+ According to Vulture, dadbod has officially hit Cannes. 
+ A few days after announcing their venture into beauty, H&M announced their next designer collaboration will be with Balmain. Well, damn.
+ Kendrick Lamar debuted his new song "Money Over Love" at Adrian Younge's concert over the weekend.
+ In an interview with the New York Times, FKA Twigs spoke about her struggle with the recent media attention, a result of her engagement to Robert Pattinson. "It's really hard — I can't begin to explain how awful it is," she said. "It makes you want to just stop everything sometimes. It makes you want to smash your face into the mirror." She also addressed the racist social media remarks targeted toward her: "It's relentless. There's no amount of songs I can sing or dances I can dance that will prove to them I'm not a monkey." Still, Twigs' relationship has its upsides. "I didn't see my life going this way at all," she said. "But it's worth it. I'm so happy."
+ In case you were sleeping, Taylor Swift dropped her star-studded "Bad Blood" music video last night. And, yes, it is epic.
Deal of the Day:
Nasty Gal launched F'real Deals, a new curated shop where every piece is under $100.
Advice of the Day:
"Every day I have to look in the mirror and make the choice to be kind to myself" - Kesha 
GIF of the Day: