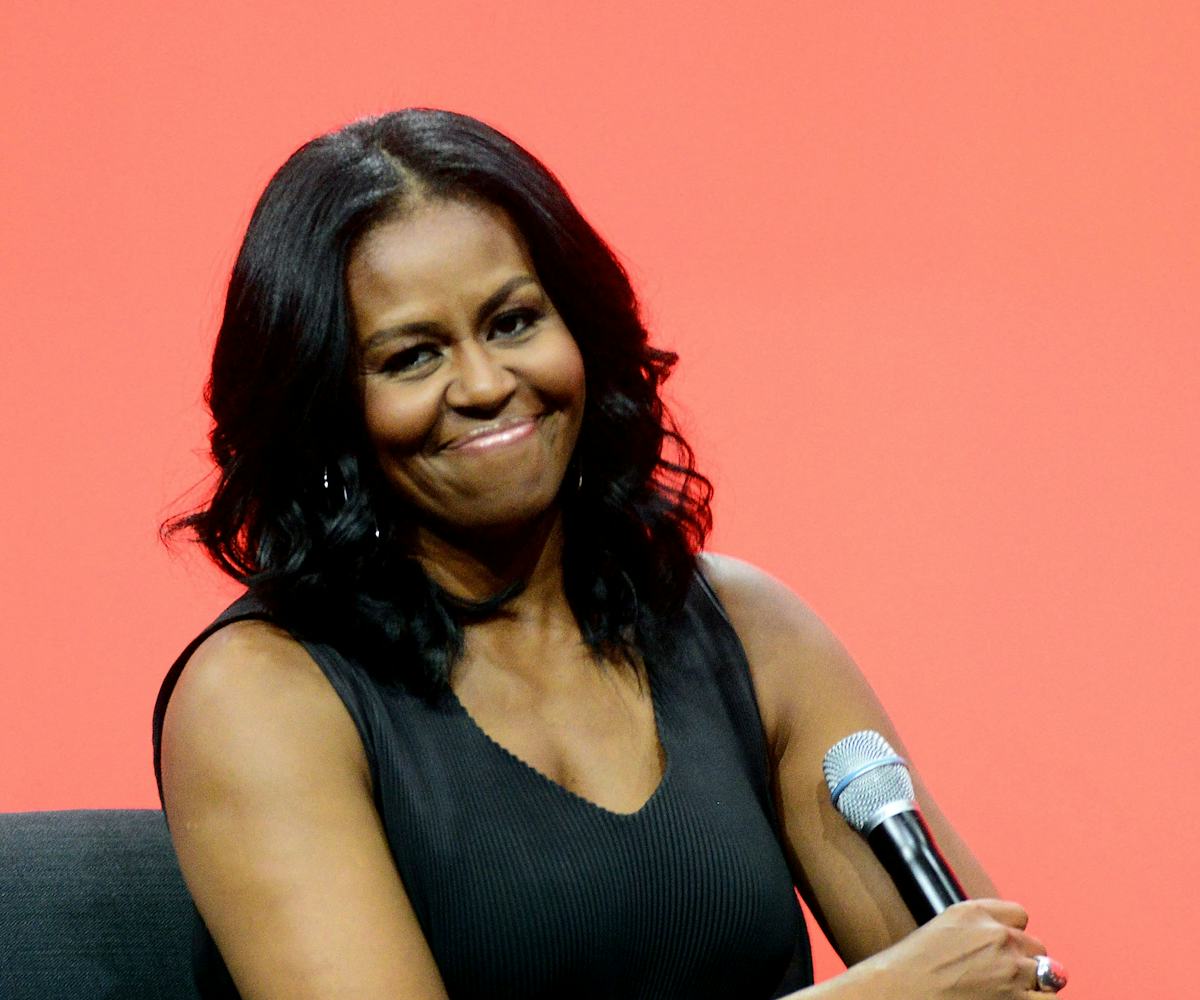 8@8: Your Morning Scoop
Trump is cutting one of Michelle Obama's programs
Today is...
National Truffle Day!
News of the Day:
+ President Trump's administration has deemed female education a partisan issue and cut the Peace Corp's "Let Girls Learn" initiative. The private- and government-funded program, signed into action by Michelle and Barack Obama in 2015, facilitated female education in developing countries. Though certain initiatives of the program will remain, the Peace Corp has been directed to stop using the official program name. News of this cut was announced in tandem with Trump's agriculture secretary Sonny Perdue's visit to a Virginian elementary school, where he announced that the Trump administration will be modifying Michelle's healthy school lunch initiatives as well. Although details of the reworking have not been specified, we can't imagine it means more colorful cafeteria trays.
+ Jay Z has chosen The Chainsmokers and J.Cole to co-headline this year's Budweiser Made In America Festival. The lineup also includes Solange, Migos, DMX, Wizkid, Run the Jewels, and more. MIA takes place Labor Day Weekend in Philadelphia, and Tidal pre-sale tickets are available now. 
+ Netflix's 13 Reasons Why recently came under fire for sending unhealthy messages about mental illness to its primarily young audience—so much so that even indie rock band Car Seat Headrest, who contributed to the show's soundtrack, has advised young people against watching it via Twitter. Instead, Car Seat Headrest recommends that teens turn to the other Selena Gomez project, Spring Breakers. 
+ Planned Parenthood's governmental funding is safe thanks to a new Congress-approved federal budget plan. While this seems like a win, for now, president Cecile Richards reminded Americans that women's health is perpetually under attack in Trump's administration in an interview with The Huffington Post. 
+Nicki Minaj just dropped her "Regret in Your Tears" video, directed by fashion photographers Mert Alas and Marcus Pigott, exclusively on TIDAL. In the video, Minaj floats on a bed surrounded by water in what seems to be a tropical forest with a shirtless guy. She also took to Twitter to announce that her fans will be referred to as "The Kingdom" instead of the previous fandom name, "BARBZ." Noted. 
Deal of the Day:
324 New York, a new direct-to-consumer handbag collection made in Turkey and designed in New York by former advertising creative director Bike Bayer, is releasing its inaugural collection today. The collection features four unique silhouettes and interchangeable add-ons, like colorful front pockets, shoulder straps, and top handles to keep your handbag dynamic from season to season. Shop the collection here.  
Advice of the Day:
"Say yes, and you'll figure the rest out later." —Tina Fey
GIF of the Day: