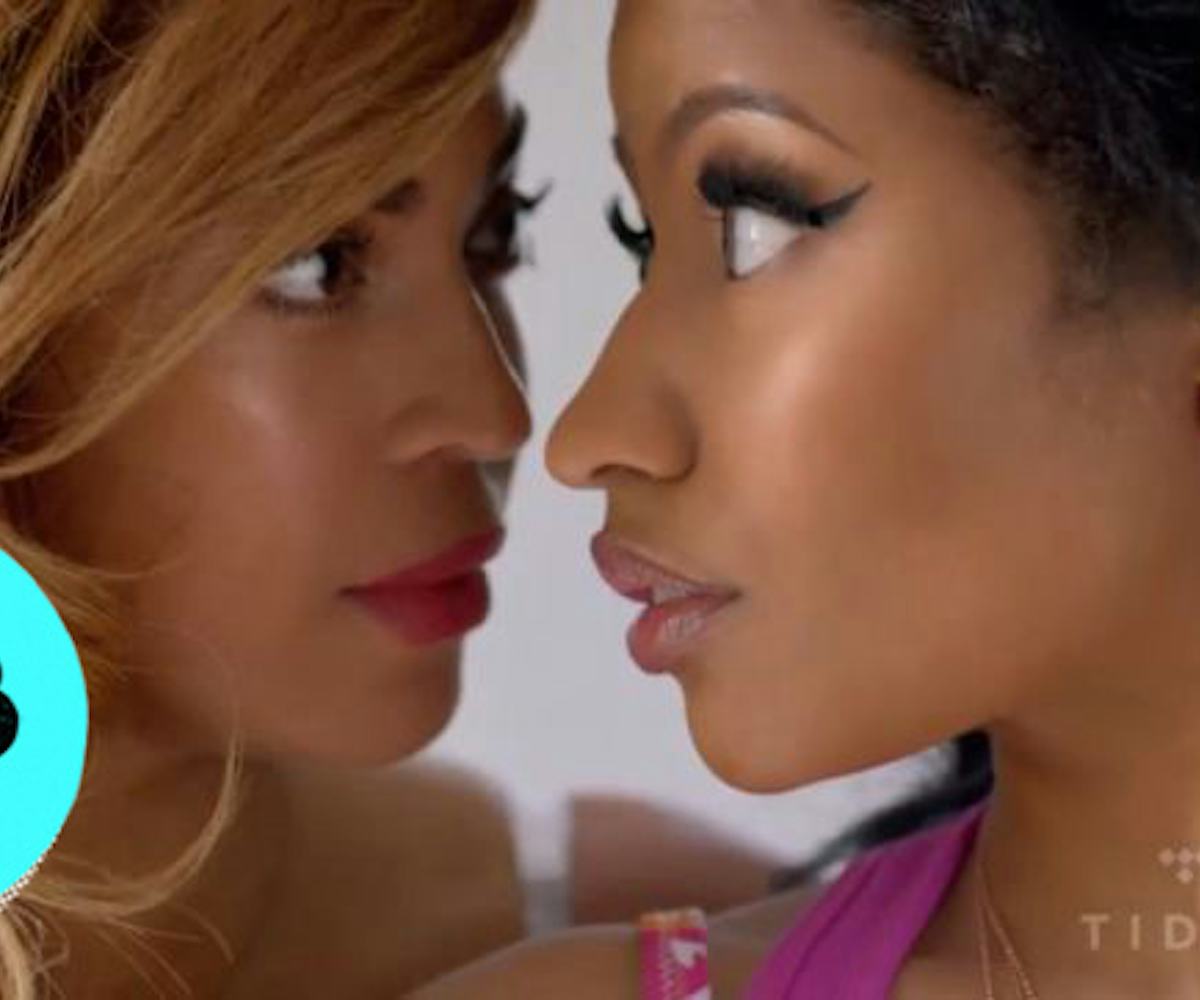 8@8: your morning scoop
a look into the "feeling myself" music video styling
Today is...
Be a Millionaire Day. Lol.
News of the Day:
+ Performance artist Marina Abramovic is claiming that Jay Z "completely used [her]." The two collaborated when the rapper adapted her 2010 installation The Artist is Present for his Picasso Baby: A Performance Art Film. "I am very pissed by this, since he adapted my work only under one condition: that he would help my institute," she told Spike magazine. "Which he didn't."
+ Beyoncé's stylist Marni Senofonte spoke to Elle about the fashion behind Yoncé and Nicki Minaj's "Feeling Myself" video. According to her, it was Beyoncé's idea to do a last-minute shoot at Coachella and the one article of clothing they had to get in was the Ol' Dirty Bastard hockey shirt.
+ Today's must-read: Buzzfeed's "What Hollywood's Acceptance of Sexism Looks Like in Practice." It will blow your mind.
+ The new Fred Perry x Amy Winehouse x Central Saint Martins collection is now available—and it's really good.
+ In honor of their 45th anniversary, John Fluevog Shoes created the 45, famously worn by Lady Miss Kier on the iconic album cover for Deee-Lite.
Deal of the Day:
Take 15% off Zero Gravity's marble phone case with the promo code CASE15. 
Advice of the Day:
"For everyone else it was like the glory days. You know getting drunk for the first time. And I was like… I just didn't feel like being a part of it." - Say Lou Lou 
GIF of the Day: