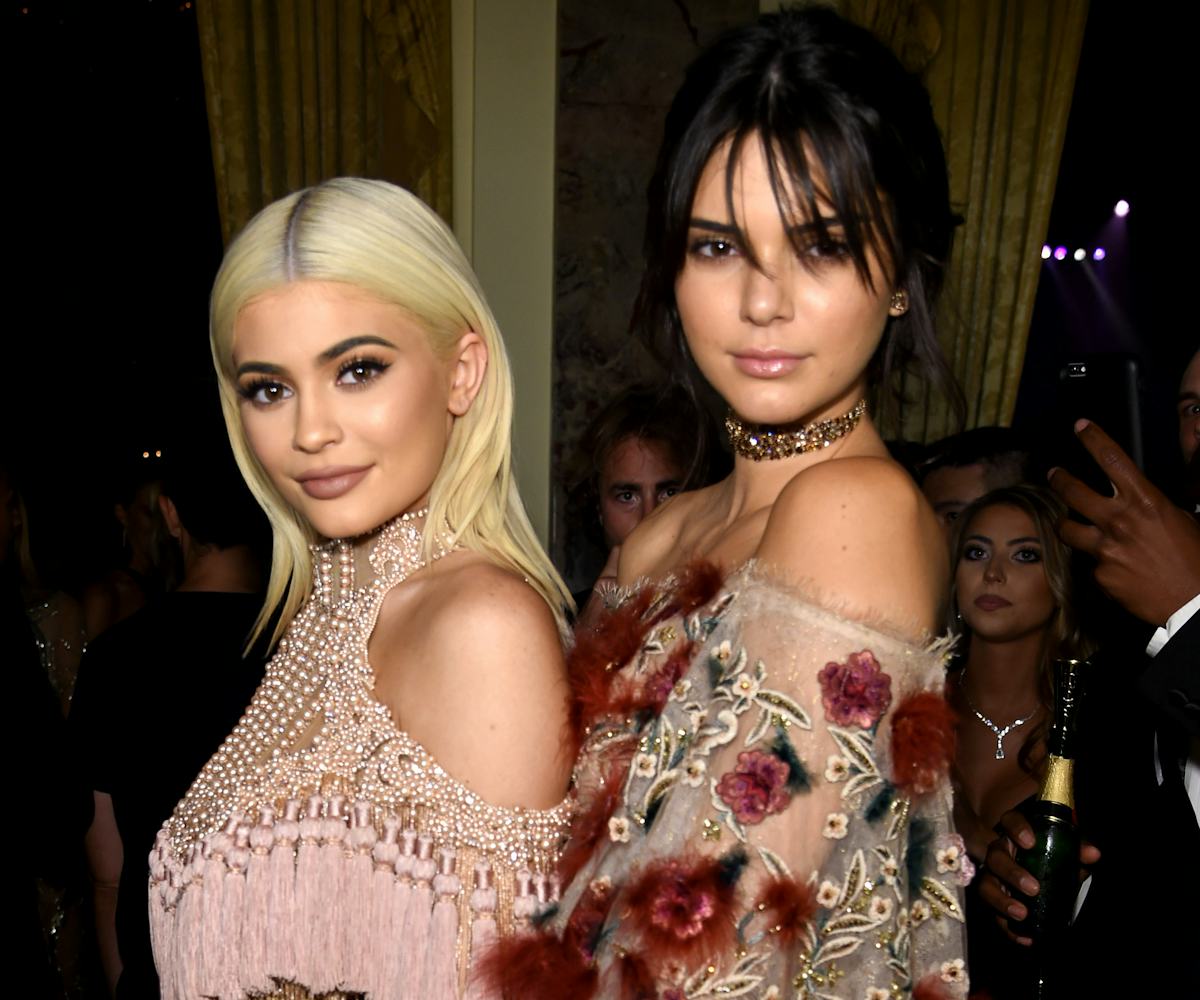 Jamie McCarthy/Getty Images
8@8: Your Morning Scoop
Kendall and Kylie just dropped their summer 2017 collection
Today is...
National Lucky Penny Day!
News of the Day:
+ Kendall and Kylie strike again, this time releasing their second limited-edition capsule collection on their site. DropTwo features 15 pieces, from denim miniskirts to Latex bras, and each garment is numbered, so you know your purchase is one-of-a-kind. The duo knows their influence is strong, as they explain that they don't need to go down the "traditional marketing" route to sell products, noting in a statement: "With the social following we've built for the brand as well as the followings we have personally, we are able to forgo traditional marketing and advertising and literally push product we love through our social channels." 
+ Blackish fans, today is your lucky day. Freeform has just confirmed a spin-off of the hit show, titled Collegeish, centered around Yara Shahidi, who plays Zoey Johnson. Kenya Barris, the mastermind behind Blackish, created the new series that will follow Zoey as she enters college and is faced with the challenges that come with attending a university. Barris tells Variety, "To any aspiring writers struggling to make it out there, I highly advise adding an '-ish' to any working title you might have. It seems to be the move."
+ M.A.C Cosmetics is launching limited-edition red lip kits. Featuring five different shades, each kit comes with a lipstick and lip pencil, featuring cult-favorite shades like "Ruby Woo," "Diva," "Lady Danger," and "Russian Red." M.A.C launched their first lip kits with nude tones in January, purple hues in March, and shades of brown in April. 
+ Angelo De Augustine soothes us with his soft new tune "Crazy, Stoned, & Gone." Watch the trippy new video animated by Sufjan Stevens now.
+ Equality just took another L. This past Friday, Texas passed a law that strips transgender individuals even further of their rights. This bill rules that children who identify as transgender must use the bathroom of their "biological sex" at school, and if they refuse, they will be required to use a single stall bathroom. 
Deal of the Day:
Melissa and The Cambridge Satchel Company have come together to bring us the raddest bag of the summer. This collab reinvents the classic satchel, giving it a sick new twist in the form of a glow-in-the-dark feature. The Mellissa X CSC collection is available now. Get your glow on!
Advice of the Day:
"I was told I had an overabundance of original sin." —Susan Sarandon
GIF of the Day: