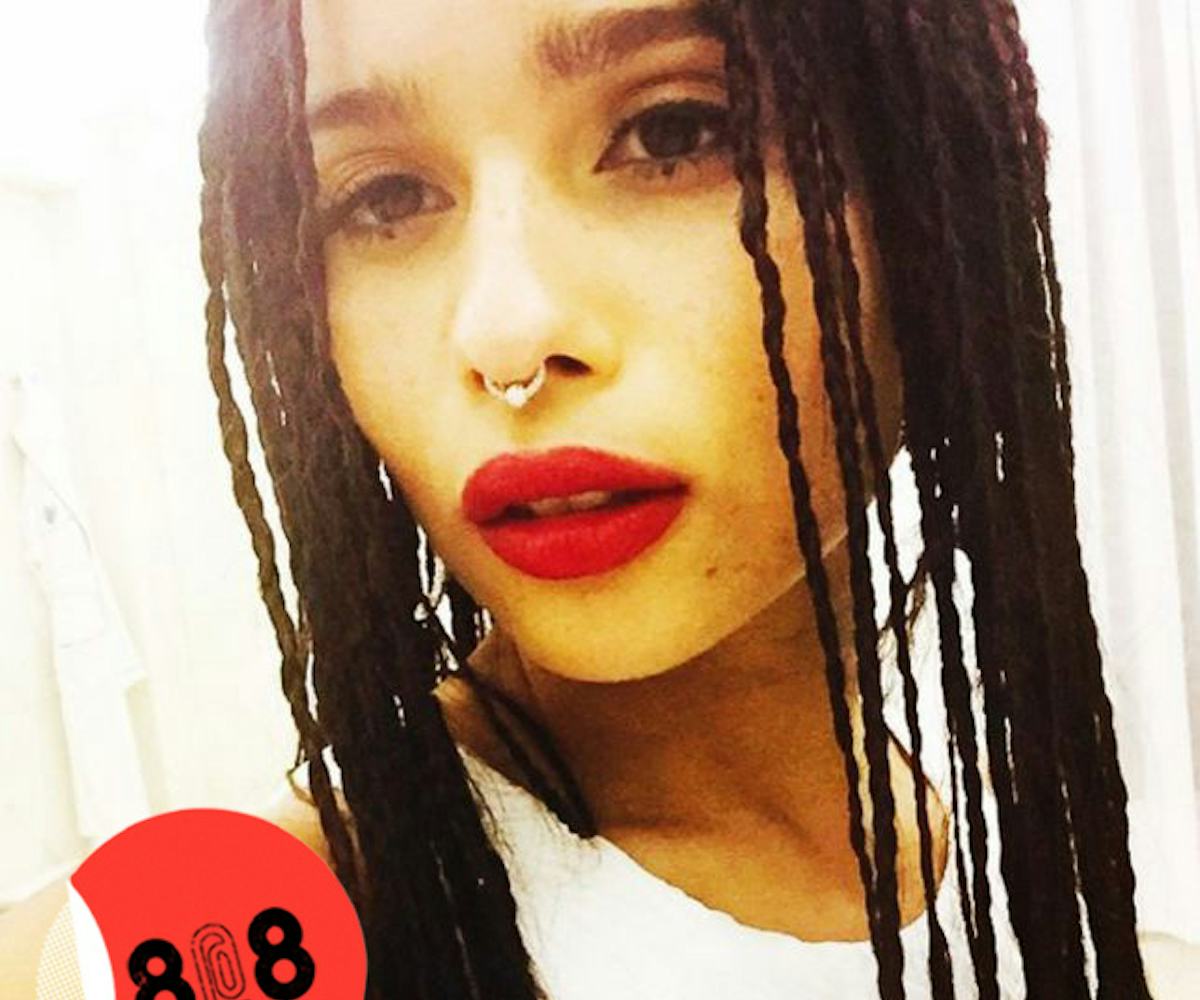 photo via @zoeisabellakravitz instagram
8@8: your morning scoop
zoë kravitz has rad new hair
Today is...
Amnesty International Day
News of the Day:
+ Louis Vuitton was ranked the world's most valuable luxury brand.
+ Zoë Kravitz traded in her braids for a short bob. That girl can pull off anything, though.
+ Jenny Lewis released a new video for "She's Not Me." Joined by Vanessa Bayer, Fred Armisen, Zosia Mamet, Leo Fitzpatrick, and Feist, Lewis makes fun of her child star past. There's even a homage to Troop Beverly Hills.
+ Orange is the New Black's Danielle Brooks will star in the upcoming The Color Purple Broadway revival.
+ Kendrick Lamar debuted a new track, "These Walls," on Ellen.
Deal of the Day:
Take 40% off select items as part of the Nordstrom half yearly sale.
Advice of the Day:
"As you grow older and get new idols, you can still go back and listen to those songs that first inspired you. Those are the things that first gave you hope, because within music, you can find this mutual feeling and understanding. When you do find that, you feel like you're not alone." - MØ
GIF of the Day: