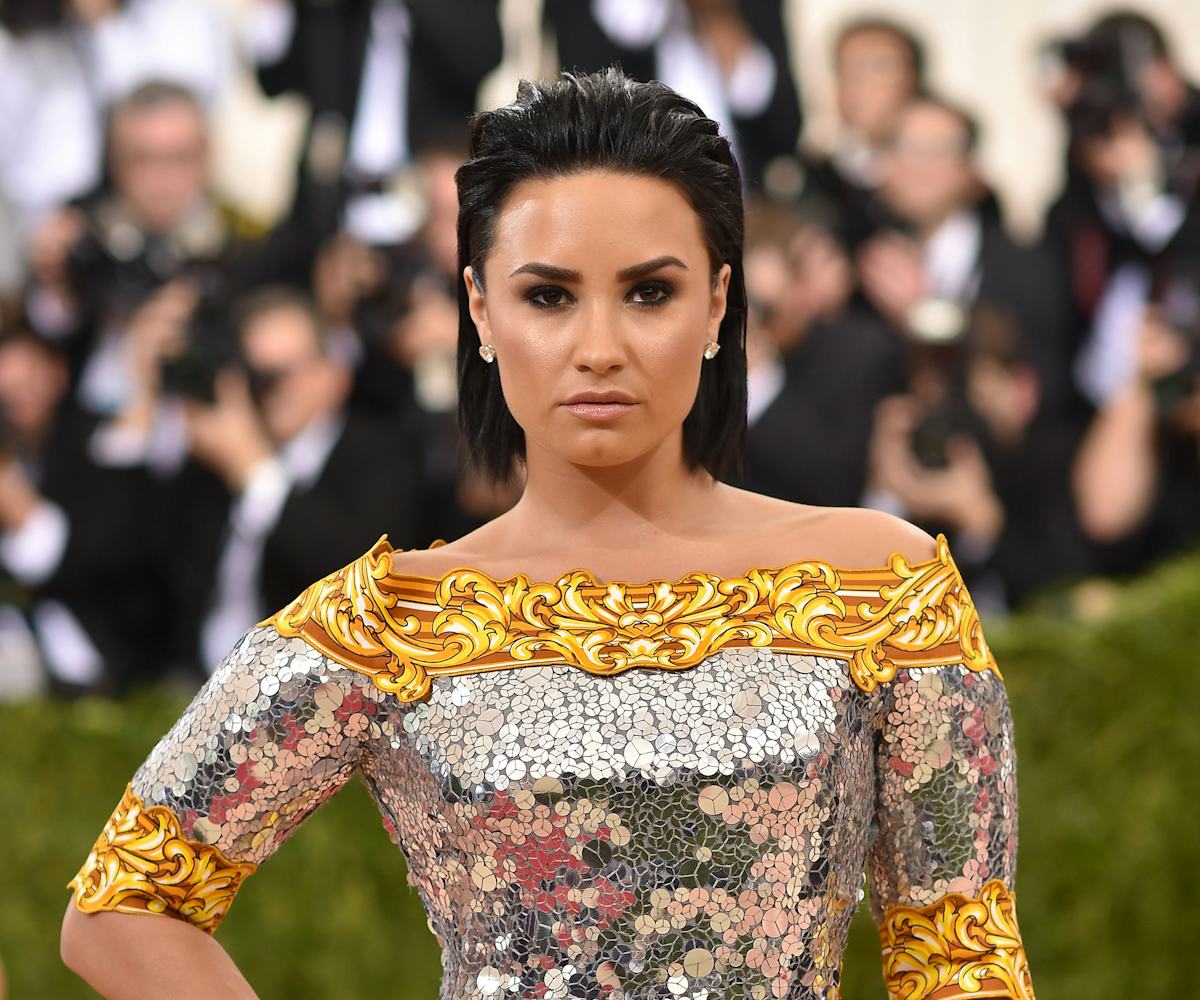 Photo by Dimitrios Kambouris/Getty Images
8@8: Your Morning Scoop
Demi Lovato has some sad news :-(
Today is...
National Macaron Day!
News of the Day:
+ This past weekend, Demi Lovato's grandmother passed away. In her honor, the singer-songwriter uploaded a heartbreaking post about how her "Mimaw" touched her life on Instagram. We send our condolences to Lovato and her family during this difficult time.
+ When will people learn not to mess with Solange Knowles? A troll expressed their criticism of her 11-year-old son, Julez, speaking fluently in French in a comment on her Instagram page. Obviously, Knowles clapped back and put the person in their place. On a more positive note, rumor has it that she and her husband, Alan Ferguson, are expecting their first child together! We always wish the best for Sol.
+ According to Daily Dot, a majority of users on Twitter have been supportive of Amber Heard during her troubling divorce. Statistically speaking, 1.8 million tweets express support for the actress using the hashtag #ImWithAmber, outweighing the abusive tweets by 1,368,000.
+ After John Carney's harsh comments about Keira Knightley's acting abilities made their rounds, other film directors that have worked with the actress expressed their outrage on Twitter. They're all calling BS.
+ In an interview with the Sunday Times, Nick Jonas admitted that he used to DM girls he fancied on social media. Apparently, most of the time he received no response... We're speechless. Oh well, now he's dating Lily Collins so our dreams are dashed.
Deal of the Day:
Snag an extra 20 percent off sale items at Madewell with the code META20! 
Advice of the Day:
"Never be ashamed of what you feel. You have the right to feel any emotion that you want, and to do what makes you happy." —Demi Lovato
GIF of the Day: