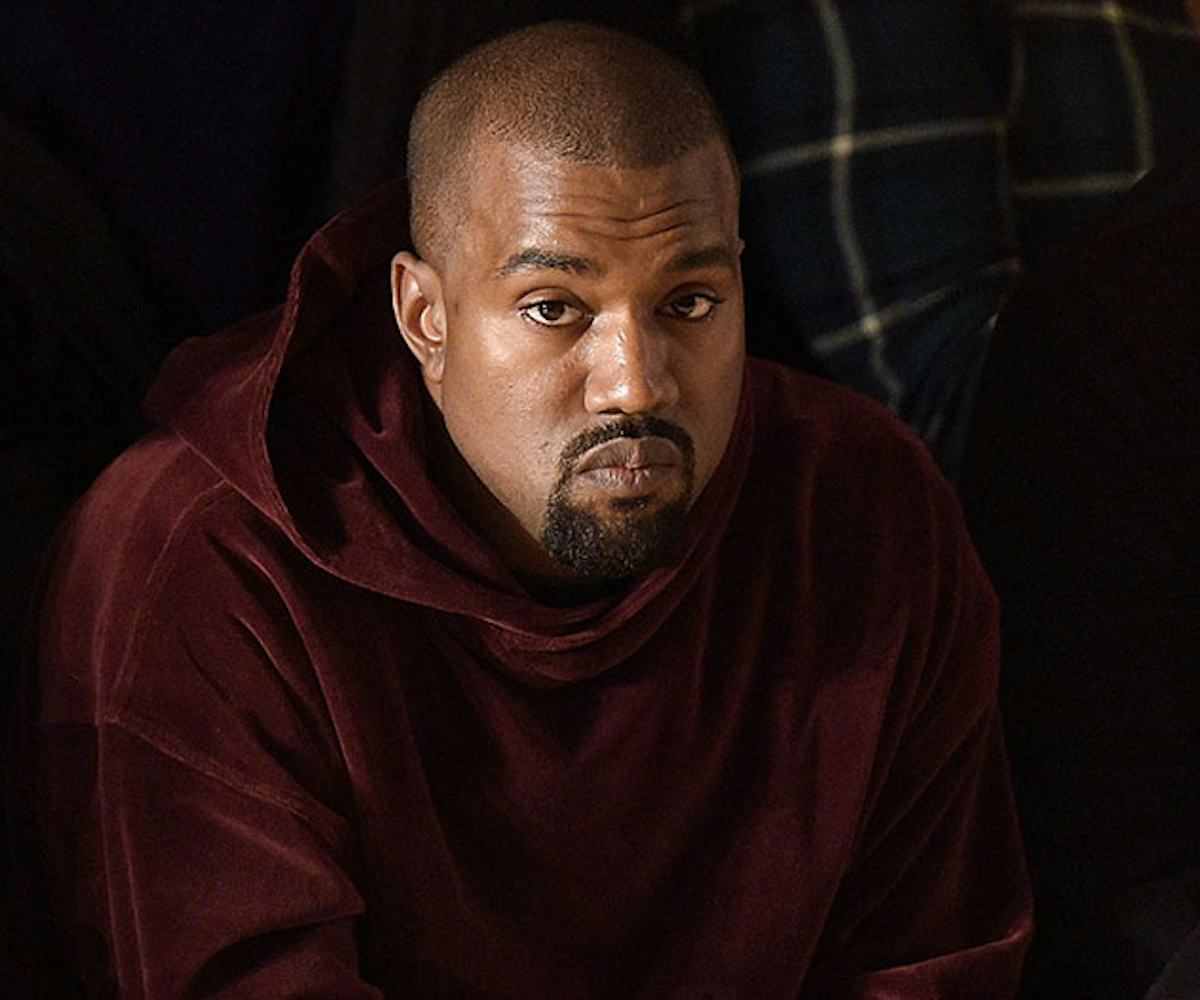 Photo by Grant Lamos IV/Getty Images
8@8: your morning scoop
kanye has an announcement
Today is...
National Candied Orange Peel Day. It's going to be a weird one.
News of the Day:
+  Yeezy season is still approaching, but under a different moniker now. Kanye West announced over Twitter he's gone and changed the name of his forthcoming album from So Help Me God to SWISH. Brace yourself for Nike references. 
+ Model-actress and all around awesome human Brooklyn Decker is expecting! She and hubby Andy Roddick confirmed the news over 
.
+ Langley Fox and her mother Mariel Hemingway star in Coach's latest film for #MyFirstCoach. Watch the super-cute video over at Coach.
+ VFILES unveiled their latest project, VFILES LOUD! to discover artists and musicians. Learn more and submit your original material here.
+ Watch the super-creepy "Tiptoe Through The Tulips" Cherry Glazerr music video from Insidious 3 here.
Deal of the Day:
Get 15% off the 'Pinot Noir, Caviar' shirt with code PINOT15.
Advice of the Day:
"If I feel strongly enough about something or some issue, I wouldn't ever shy away from putting that to music. That's just me being honest. I just try to put some of that honesty into the music I write." - Hozier
GIF of the Day: