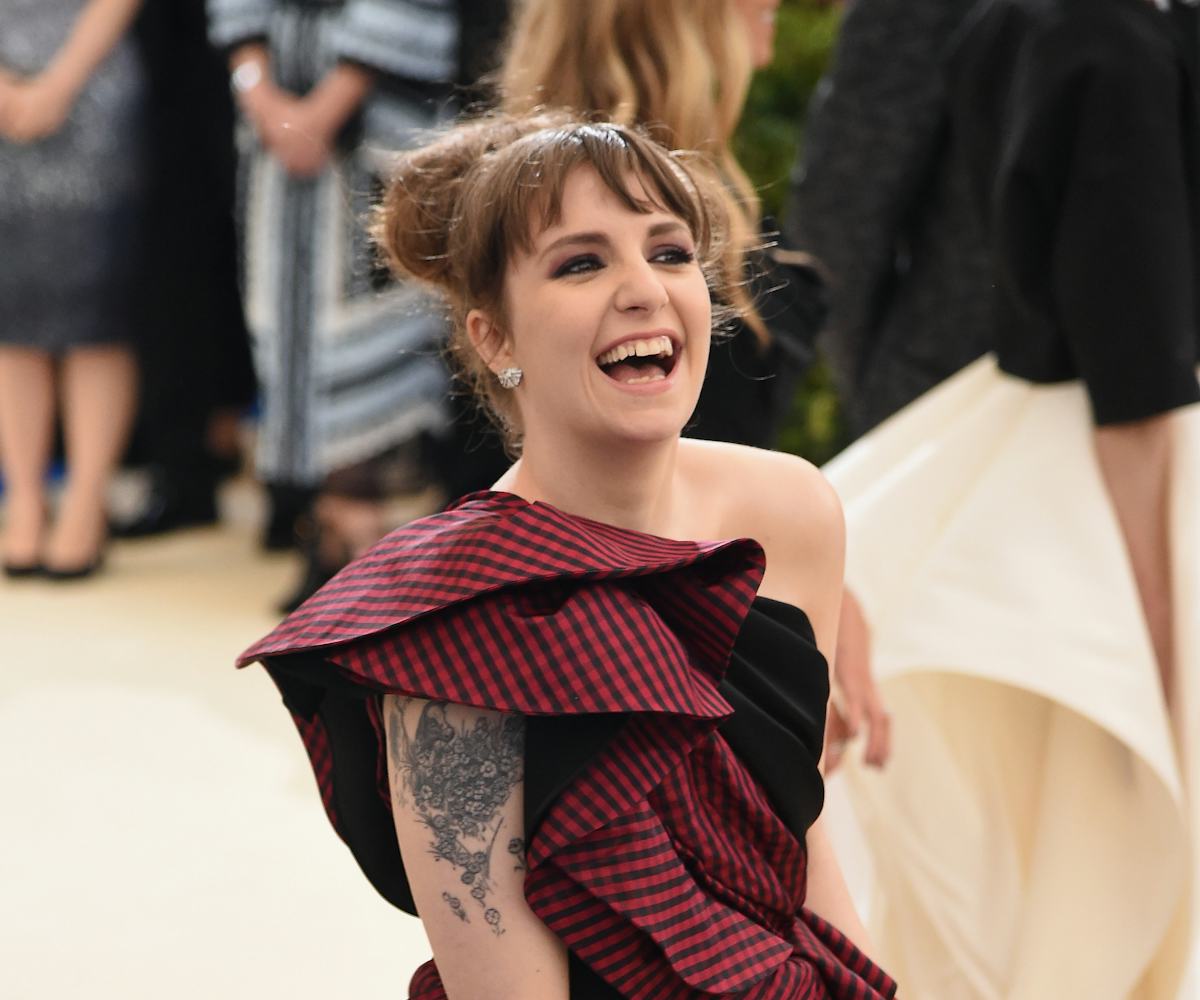 Photo by Nicholas Hunt/Getty Images
8@8: Your Morning Scoop
Lena Dunham opened up about her battle with endometriosis
Today is...
Cinco de Mayo!
News of the Day:
+ Lena Dunham opened up about her continued struggle with chronic illness on Instagram. In a hospital bed selfie, shadowed by her Met Gala gown strewn over a hospital chair, Dunham revealed that she was rushed to the hospital after the Met Gala on Monday night with severe endometriosis complications. Dunham used her health scare as an opportunity to express her disgust with current threats to American health care posed by the inadequate and G.O.P-endorsed Affordable Care Act replacement. "When the healthcare of so many American women, especially our trans sisters, is at-risk—or already nonexistent—I am lucky to be in the position to seek help when I'm in pain," Dunham wrote. Dunham's post explicitly called out Republican efforts to strip Americans of essential health care and upon fellow privileged Americans to advocate for those who are particularly threatened by the American Health Care Act. But her openness also functioned as an act of resistance—a woman speaking candidly about her reproductive health online? Downright rebellious in our current political climate. 
+ NEST HQ is giving us a look inside the world of the FORM Arcosanti festival this week with their new short film, FORM Arcosanti: A Festival Reimagined. Director Will Lee covers last year's festival and explores its efforts to create a self-sustained artistic village. We're given an intimate look at the festival through drone footage and interviews, featuring everyone from FORM co-founder and Hundred Waters drummer Zach Tetreault to Skrillex and FORM yoga instructor Tabitha Rose. Even so, something mysterious and "you-just-had-to-be-there" remains. 
+(Sandy) Alex G has released two new songs from his upcoming album, Rocket. The songs illustrate the wide sonic scope (Sandy) Alex G's will explore on his eighth album due May 19. While "Sportstar" offers a bright and electric piano pace, "Brick" screams in a dissonant rage. The songs prepare us for Rocket's sound, while simultaneously insisting that we cannot prepare ourselves for it. 
+ Saint Heron, the culturally integrative 11-artist collab, is looking for New York performers for an upcoming performance piece. R&B lovers with an interest in artistic experimentation are encouraged to reach out by emailing a brief bio and photo to Auditions@saintheron.com by 3pm today. 
+ The Austin City Limits lineup is here, and it has us counting down the days (154 to go, FYI). Headliners for the 2017 festival include Chance the Rapper, Gorillaz, Red Hot Chili Peppers, and The Killers, and other big acts include Ryan Adams, Car Seat Headrest, Solange, and more. The festival will be held in Austin's Zilker Park over two weekends this upcoming fall, October 6 to 8 and October 13 to 15. Snag your tickets, here. 
Deal of the Day:
NewbarK x Theory launched their first collection together yesterday. The new collab features three new styles of shoes, perfect for spring: red velvet slides, calf hair zebra print slides, and a foldable black leather and calf hair zebra slip-on. You can snag a pair now at Theory stores and at Theory.com. 
Advice of the Day:
"Nothing happens in the 'real' world unless it first happens in the images in our heads" —Gloria E. Anzaldúa
GIF of the Day: