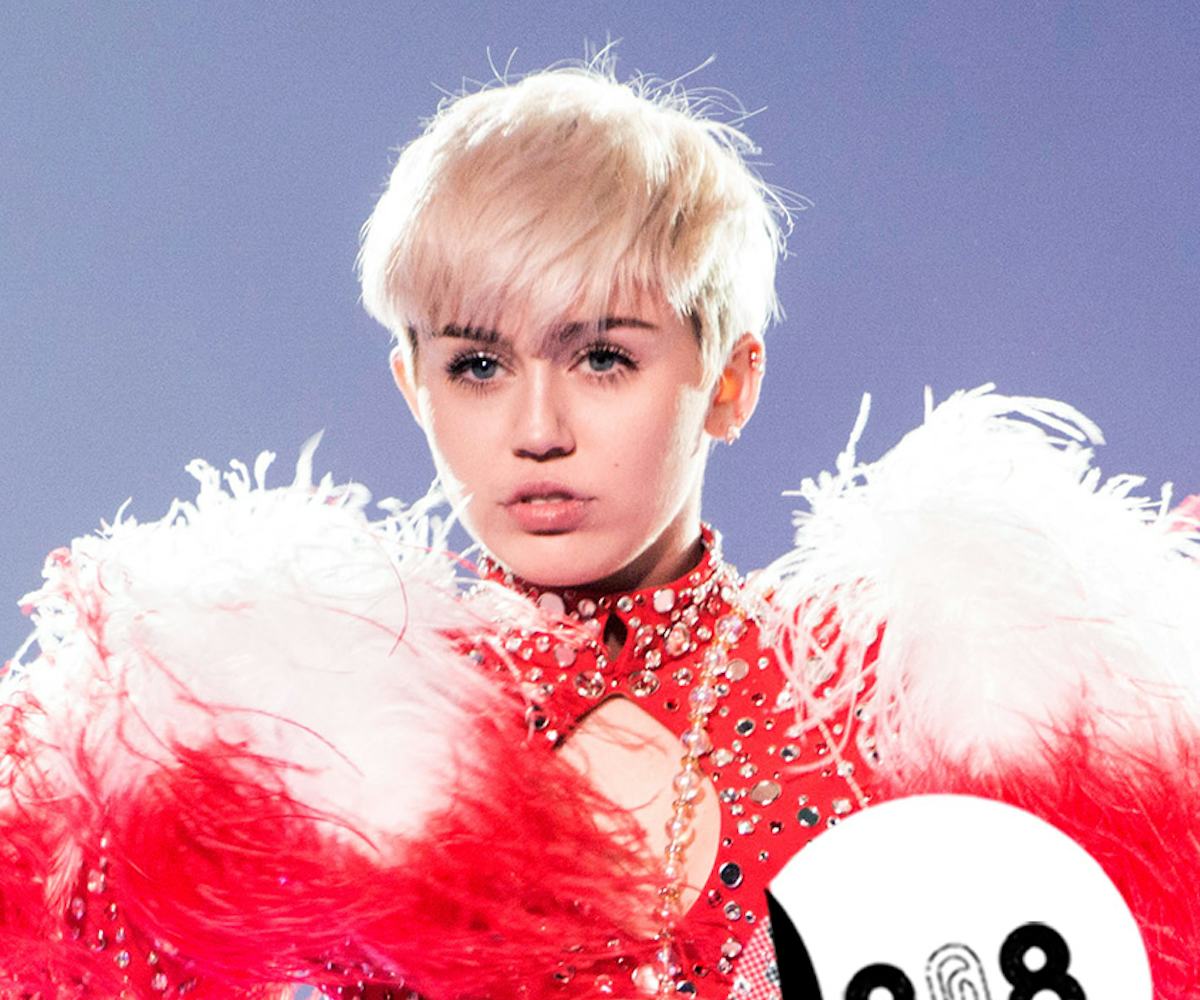 Photo by Phillip Chin/Getty Images
8@8: your morning scoop
miley cyrus says she's struggled with gender expectations.
Today is...
National Tourism Day. Be sure to break out the socks and sandals.
News of the Day:
+ A Miu Miu SS15 campaign image featuring 22-year-old model/actress Mia Goth was banned by the U.K.-based Advertising Standards Agency under claims that it appeared to "give the impression that the ad presented a child in a sexualized way."
+ Miley Cyrus is making huge strides to help homeless and LGBT youth with her Happy Hippie Foundation. She recently told Out that she has struggled with gender expectations. "I didn't want to be a boy," she said. "I kind of wanted to be nothing. I don't relate to what people would say defines a girl or a boy, and I think that's what I had to understand: Being a girl isn't what I hate, it's the box that I get put into."
+ The Magic Mike XXL trailer dropped. There are a lot of abs, as to be expected.
+ This morning's must-read: How Female Rockers Deal With Gender Stereotypes.
+ Vomitface is hosting its EP release party tomorrow. If you're in New York, drop by Shea Stadium and check it out. More details here.
Deal of the Day:
Free monogramming on select items purchased at Madewell until May 18.
Advice of the Day:
"Pour the drinks, bring the noise." - Britney Spears, "Pretty Girls"
GIF of the Day: