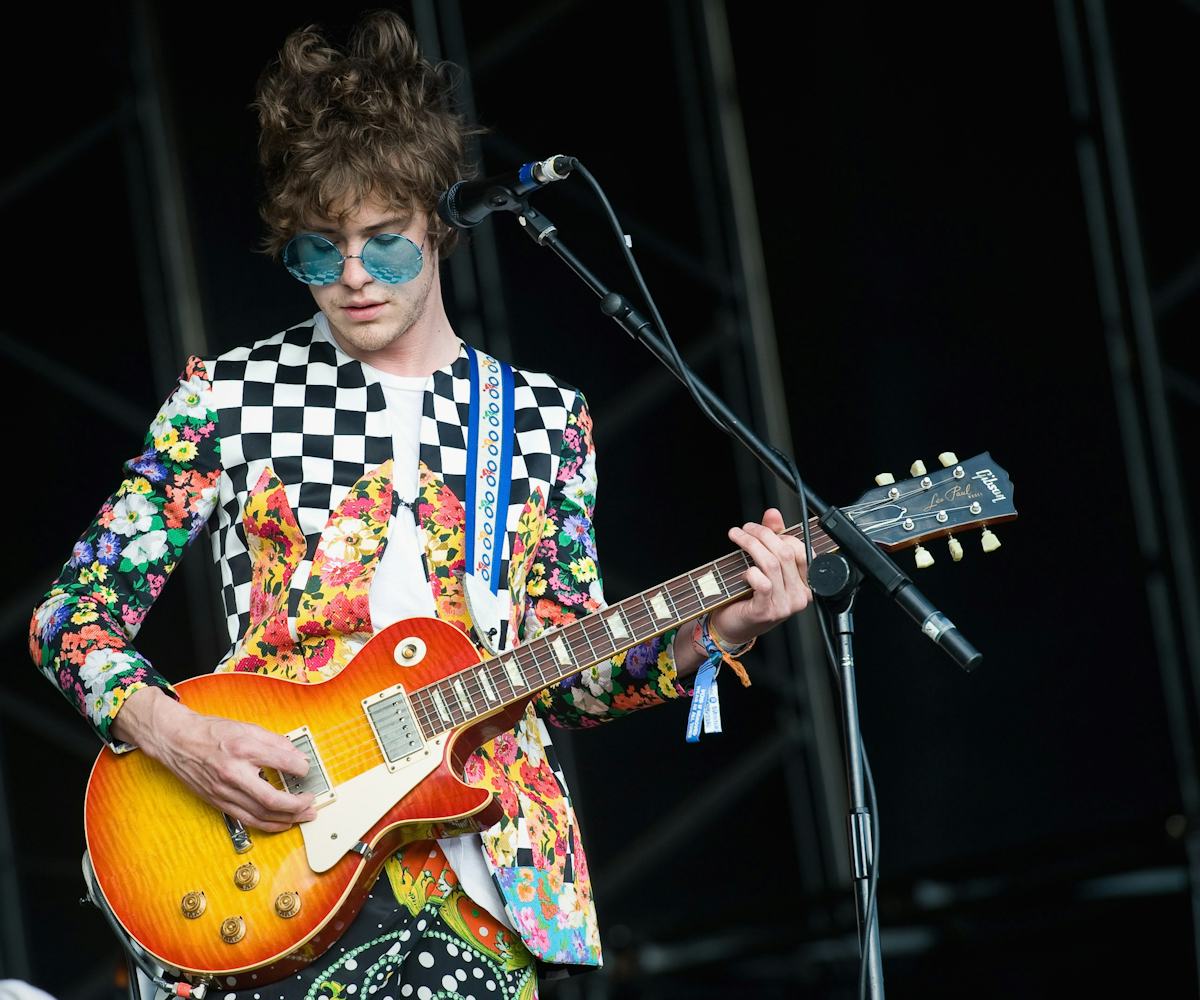 Photo via Getty Images/Ian Gavan
8@8: Your Morning Scoop
MGMT performed new songs for the first time in years
Today is...
National Coconut Cream Pie Day!
News of the Day:
+ MGMT just kicked off a North American tour, and at their first concert they announced that their new album is finally completed. Fans at the show were treated to some tracks off the forthcoming fourth album. It was the first time the band had played new music in years. "New songs from our new album that you will newly hear this year!" they said from the stage. The new songs they played are called "Little Dark Age," "James," "Goodbye Horses," "Me and Michael," and "When You Die." 
+ Kate Moss' daughter Lila is now a model, but at 14 years old her first campaign is under scrutiny. The ad, for a U.K.-based salon called Braid Bar, shows Lila and fellow model Stella Jones (whose dad is Mick Jones of The Clash) rocking straight-back cornrows. The braids are an example of black cultural appropriation, and after heavy pushback the salon issued an apology. Of course, Lila is a kid and this is not her fault, but the grown-ups in power should definitely be making better decisions. 
+ Today, demonstrations are taking place all over the country in coordination with national and local partners including the Women's March, ACLU People Power, United We Dream, Hollaback!, National Lawyers Guild, and many others. The demonstrations are against the ongoing attacks on healthcare, religious freedoms, and personal identity, and directly call upon members of Congress to help in the resistance. For information about protests and demonstrations in your area, see here. 
+ An Instagram posted by Stefano Gabbana, of Dolce & Gabbana, is throwing some serious shade at Chanel, and implying that Chanel designers copied a D&G shoe design. It's impossible to ignore the similarities between the shoes posted, as both use Greek and Roman Ionic columns as the heel.
In response, Chanel issued the following statement:
Although these two shoe models share a common feature—the column heel—the design and aesthetics of the column, in addition to the design of the shoe as a whole, are significantly different. This indicates that Greece nourishes and will continue to inspire artists, creative designers, writers and philosophers throughout the world, thanks to its exceptional culture."
It sounds like Gabbana got a bit of shade for the post because the following day he posted an image of a D&G necklace that looks exactly like a necklace designed decades earlier by Vivienne Westwood, along with an apology. Fashion is confusing. 
+ More social media shade as it's come to everyone's attention that Diddy cropped Kylie and Kendall Jenner out of a group Met Gala pic. Burn. 
Deal of the Day:
The Rebecca Minkoff sample sale starts today in NYC, with 70 percent off handbags, clothing, shoes, and accessories from now until May 14. The sale takes place at 260 5th Avenue in Manhattan, and hours are as follows: Monday 11am—8pm, Tuesday—Friday 10am—8pm, Saturday 10am—7pm, and Sunday 11am—4pm. Shop on. 
Advice of the Day:
"The best revenge is massive success." —Frank Sinatra
GIF of the Day: