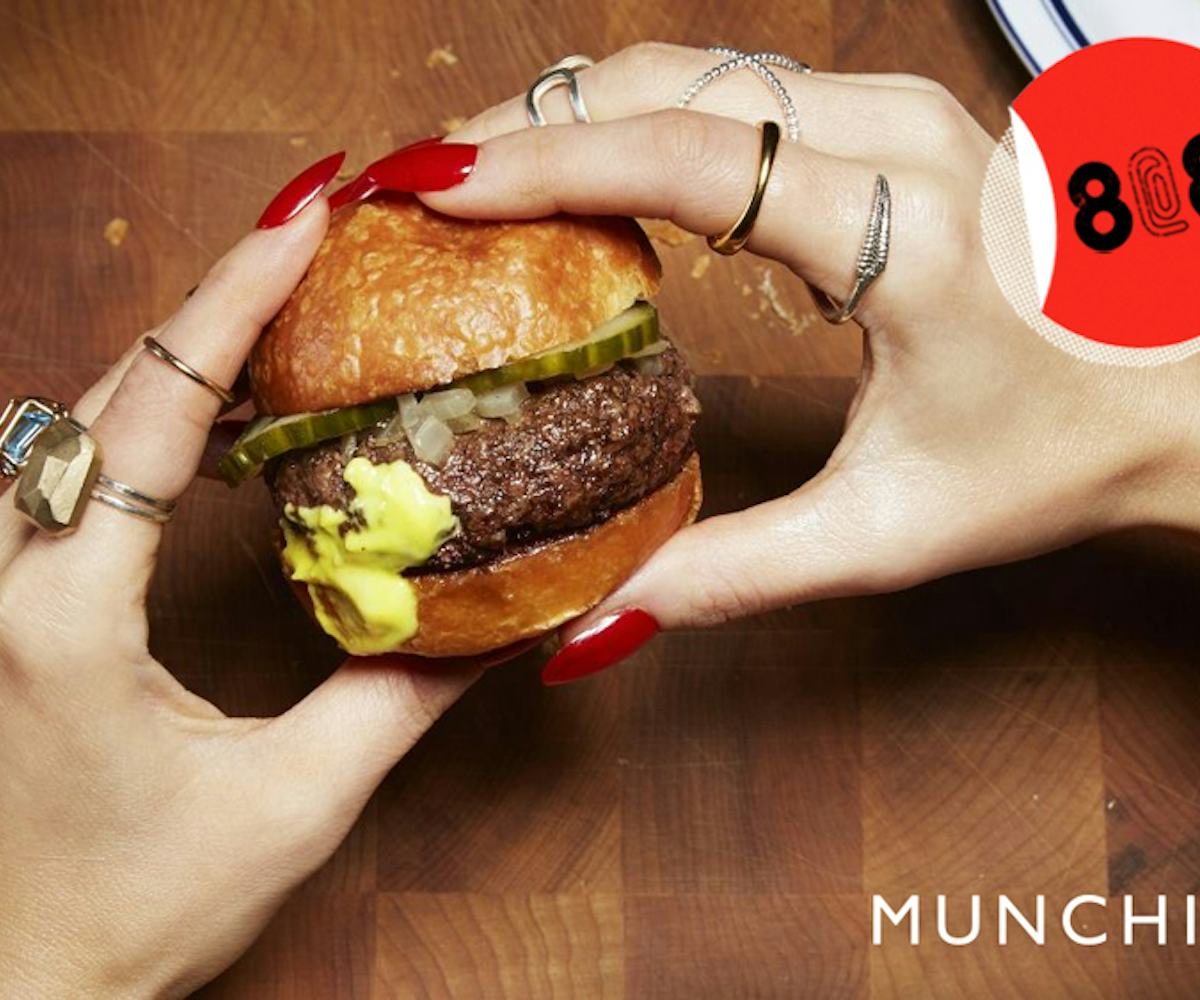 photo via munchies
8@8: your morning scoop
netflix's 'wet hot american summer' cast just got even better.
Today is...
National Croissant Day. Now hurry up with my damn you know the rest. 
News of the Day:
+ Cara Delevingne wants to be taken serious as an actress. Her latest project, a silent film by Chance the Rapper, may be short, but it's a step in the right direction
+ Your spring wardrobe go-to is here: Swedish lifestyle brand WeSC's sporty, feminine new collection is everything we look for in warm weather clothes. Cop it yourself in March.
+ Wanna switch careers? Need validation? Trying to feel like crap about the decisions you've made? According to GlassDoor, these are the 25 best jobs in America.
+ Even if you're just watching for the commercials and halftime show, the Super Bowl is basically an excuse to eat all your favorite junk food at once. Munchies takes a look at our favorite game day foods through history and shows how you can make them even better. Deadly. 
+ Netflix's eight-episode Wet Hot American Summer miniseries has got itself a cast, and it's seriously exceeding our expectations. Jon Hamm, Kristen Wiig, Chris Pine, and Jason Schwartzman have joined returning stars Bradley Cooper, Paul Rudd, Amy Poehler and more, in the cult classic follow-up
Deal of the Day:
Get an extra 40% off sale items at Nasty Gal for a post-holidays, pre-Valentine's treat.
Advice of the Day:
"I think self-doubt is healthy. It pushes you, and humbles you, and I would really hate to be one of the three people in the fucking universe who are actually well-rounded, because then you can't relate to anybody else's inner shit." - Anna Kendrick
GIF of the Day: