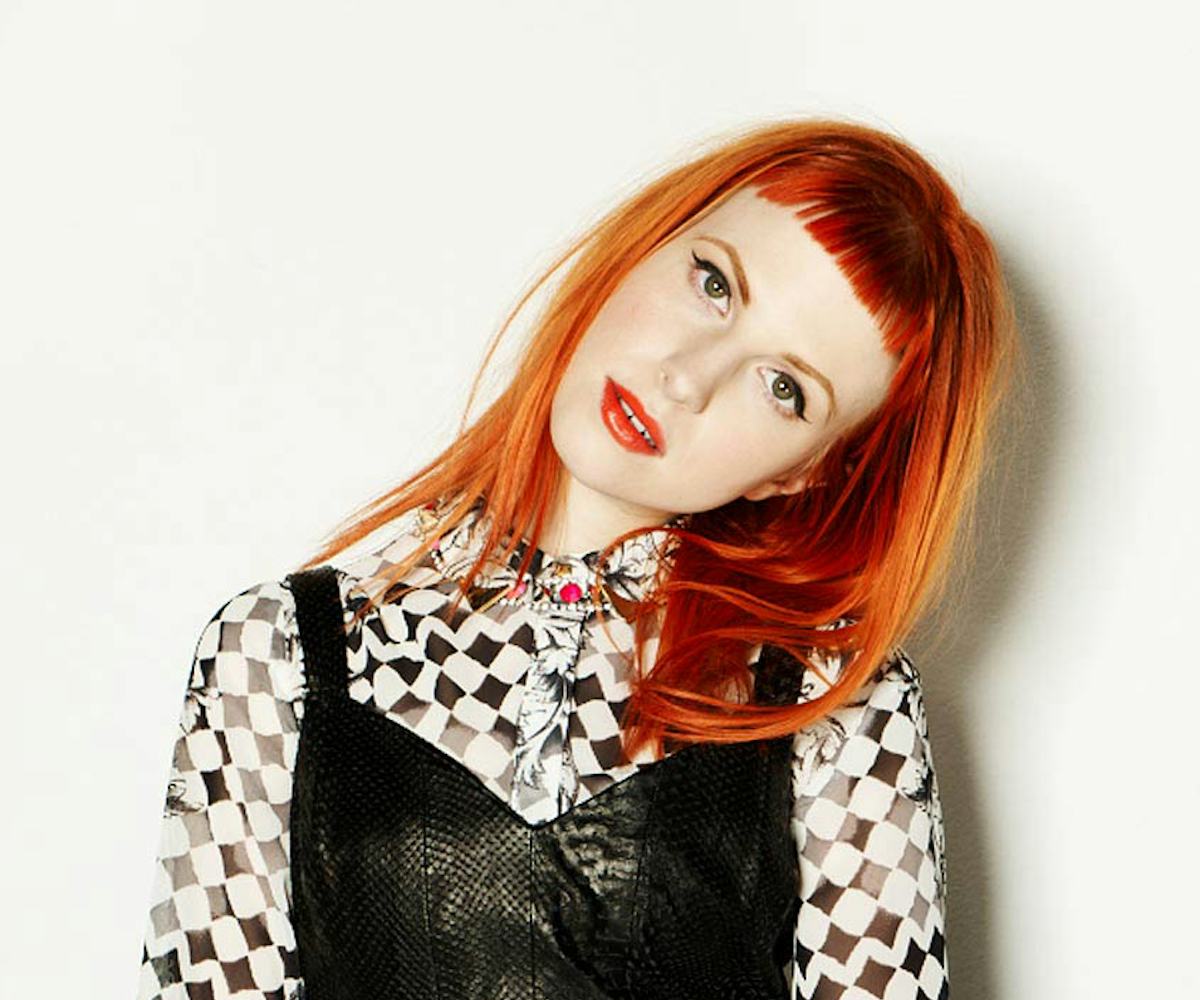 photo by marvin scott jarrett
the news you need to know before 8am
hayley williams defends new found glory on twitter.
Today Is...
World Vegetarian Day so get your veggie on.
News of the Day
+ MTV is on board for the pilot of Zach Braff's new project, Self Promotion—a dark humor you won't want to skip out on.
+ Watch Chromeo hang out with all their BFFs, like Haim and John Heder, in their new video for "Old 45's" all while wearing their very own collaboration with SSENSE.
+ We know that Hayley Williams has always got her friends' backs. How? The Paramore frontwoman took to Twitter to point out the similarities between the new One Direction song "Steal My Girl" and "It's Not Your Fault," the 2006 single from New Found Glory, whose lead guitarist is also Williams' boyfriend, Chad Gilbert. Yeah, we're definitely favoriting that one.
+  Naomi Campbell has a new gig and it's not on the runway. The legendary model is set to join the cast of Fox's hip-hop drama Empire.
+ When the Apple Watch was announced last month a mass-freakout ensued. Yesterday the iEverything makers teamed up with Colette in Paris for an exclusive one-day sneak peek at the watch. Since the preview went down during Paris Fashion Week, you won't be surprised to find that Anna Wintour and Karl Lagerfeld were among the celebs who tried it on for size. (via the NYLON inbox)
+ If you're planning on taking a trip in the near or distant future, you need to download the new Farfetch Discover app, which gives you a fashion insider's view to the coolest boutiques, eats, and spots in cities worldwide.
Deal of the Day
Today is last day of Forever 21's online only Shop More, Save More Sale. Yes, that means it's time to click away and stock up on some new fall threads.
GIF of the Day
Advice of the Day: "Women saying 'I'm not a feminist' is my greatest pet peeve. Do you believe that women should be paid the same for doing the same jobs? Do you believe that women should be allowed to leave the house? Do you think that women and men both deserve equal rights? Great, then you're a feminist. People think there is something taboo about speaking up for feminism. I know for a long time that I was embarrassed to call out misogyny because I was then going to be that complaining girl who can't let it go. But the fact is, we can't let it go – not until we feel like we have been heard." - Lena Dunham on feminism.