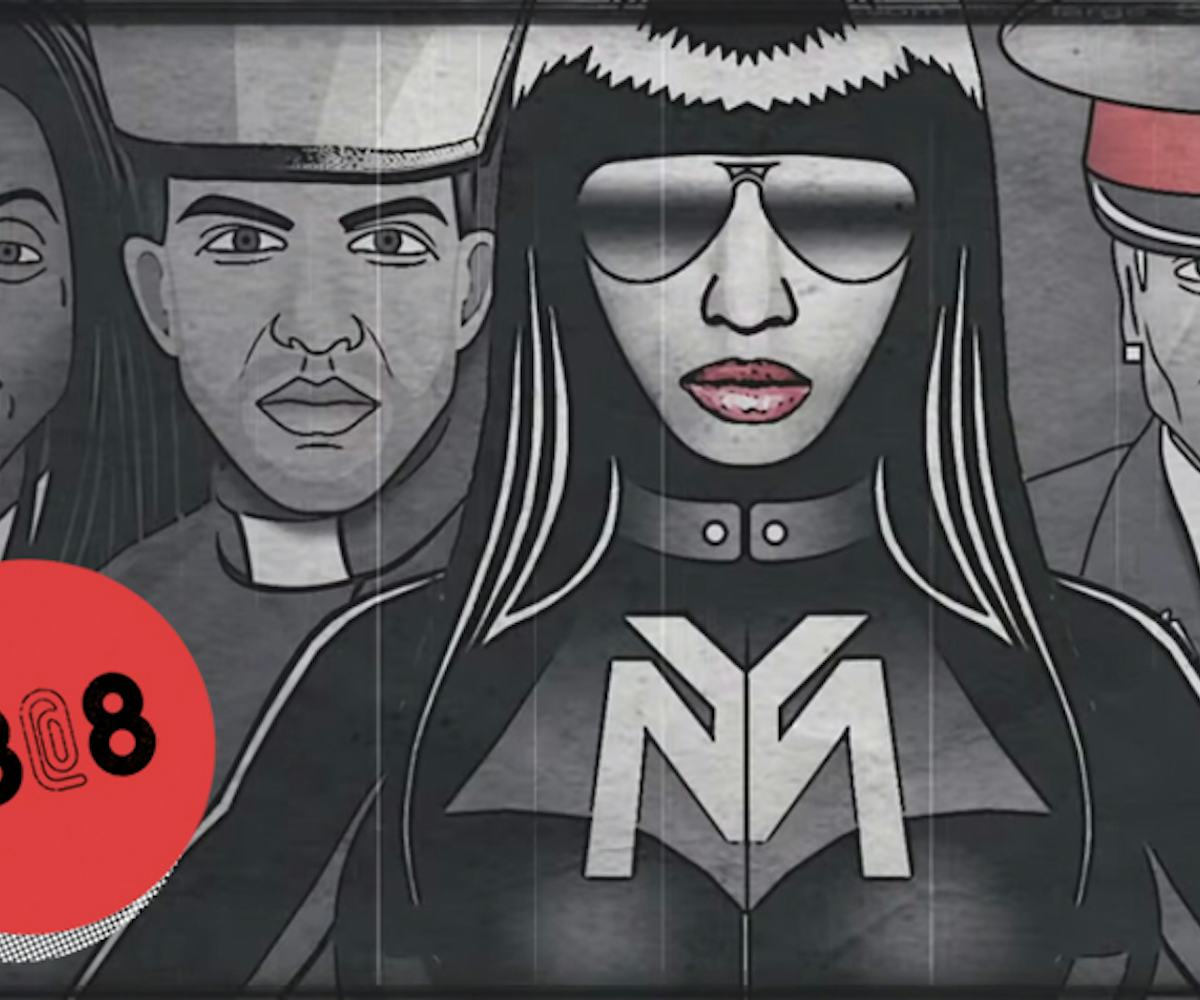 8@8: your morning scoop
nicki minaj has a controversial new music video.
Today Is…
The best day ever to have a Mad Men marathon because it's Kiernan Shipka's (a.k.a. Sally Draper) 14th birthday!
News of the Day:
+Last night, The Newsroom kicked off its final season. And if the fact that one of our favorite shows is ending wasn't enough, Aaron Sorkin announced that he doesn't expect to write for television anymore, saying, "I've loved every minute I've spent in television. And I've had much more failure, as traditionally measured, than success in television. I've done four shows, and only one of them was the West Wing." Yes, maybe not all of his shows were "traditionally" successful, but they were awesome and had interesting points of view (case-in-point: Studio 60 on the Sunset Strip).
+ICYMI, Nicki Minaj released a World War II-inspired lyric video for her song "Only." A major problem about the video? There are cartoon versions of Minaj, Lil Wayne, Drake, and Chris Brown in Nazi-esque memorabilia.
+And the next joker may be...Jared Leto! The actor is reportedly in talks to play the villain in the upcoming film Suicide Squad, which focuses on "convicted supervillains who are given a chance to redeem themselves through dangerous missions."
+Kurt Vile and Warpaint performed the girl group's song "Baby" on Friday night. It was  a w e s o m e.
+Some not-so-shocking news: Cara Delevingne makes an absurd amount of money, earning over $10,000 per day. 
Deal of the Day:
We've officially entered layer-all-your-sweaters weather (deep sigh). Luckily, Tommy Hilfiger's got us all covered with 30% off all sweaters at checkout.
Advice of the Day:
"Symmetry is pleasing but not as sexy. Einstein is cool but Picasso knows what I'm talking about." - Amy Poehler, Yes, Please
GIF of the Day: