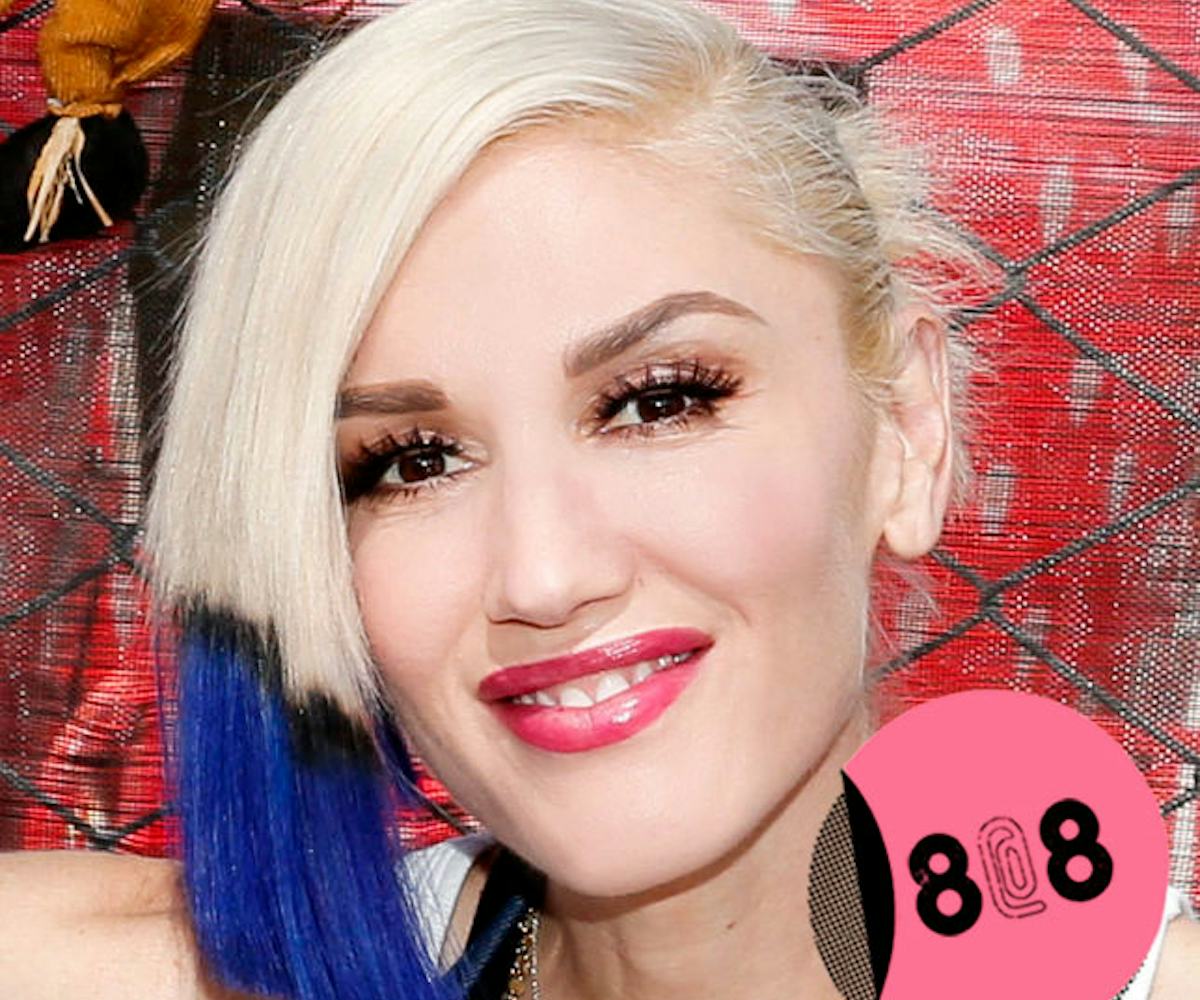 Photo by Rich Polk/Getty Images
8@8: Your Morning Scoop
gwen stefani has a brand-new clothing line
Today is...
National Forget-Me-Not Day!
News of the Day:
+ Gwen Stefani launched a special collection with Petco that consists of apparel, accessories, and toys for dogs. With 30 products to choose from in the $5 to $20 range, we've never envied our pups more. Shop it all here. 
+ Justin Bieber has a pretty sweet collaboration with Lyft—if passengers take a trip with the service in "Bieber Mode" from November 13-19, they will receive a link to buy Purpose for a total of $5 and get a $5 credit off their next Lyft ride. The singer recently released his singles with Halsey and Ed Sheeran on Beats 1 Radio.
+ According to a study from 2013, drinking upwards of three glasses of Champagne a week may help in delaying brain disorders like dementia. In the report, researchers also found out that there were compounds in two red grapes used to make Champagne that positively effect spatial memory and learning. Cheers!
+ Florsheim x Esquivel have joined forces for the creation of a special men's and women's capsule collection of shoes. 
+ Listen to "San Diego," the latest single off Hinds' debut album Leave Me Alone that drops on January 8, 2016.
Deal of the Day:
Free shipping with no minimum at Free People until November 15! 
Advice of the Day:
"I know myself, so I can go out there and be myself to the best of my ability." –Nzingha Prescod
GIF of the Day: